Mary Beale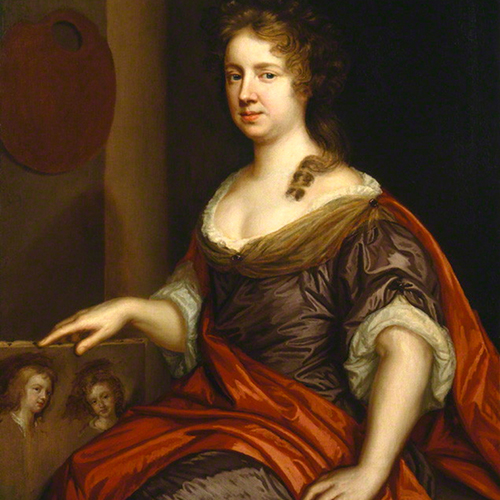 She supported her family through her work as an artist, primarily as a portraitist. Beale's clientele included her immediate circle of friends, nobility, landed gentry, and clergymen.
By the late 1650s, Beale had developed a formidable reputation and befriended Sir Peter Lely, court painter to Charles II, King of England. She observed Lely in his studio—a rare privilege—and copied many of his portraits, modeling her technique after his. Beale was immensely prolific and reached the peak of her success in 1677, when she obtained 83 commissions, each earning a considerable sum. She also took students, many of them women, including Keaty Trioche and Sarah Curtis.
Beale's husband, Charles, prepared her canvases and paints, purchased supplies, handled accounts, and left detailed notebooks about his wife's daily activities. In her later years, Beale experimented with cheaper supports for her paintings, including onion bags, sacking, and bed-ticking, while Charles kept careful notes of the preparation and outcome of the different supports and primers.
With the waning popularity of Lely's courtly painting style, desire for Beale's work steadily decreased. By the 1680s, she averaged only 39 commissions per year.