Portrait of a Woman (Presumed Portrait of the Marquise de Lafayette)
Close up of Portrait of a Woman (Presumed Portrait of the Marquise de Lafayette)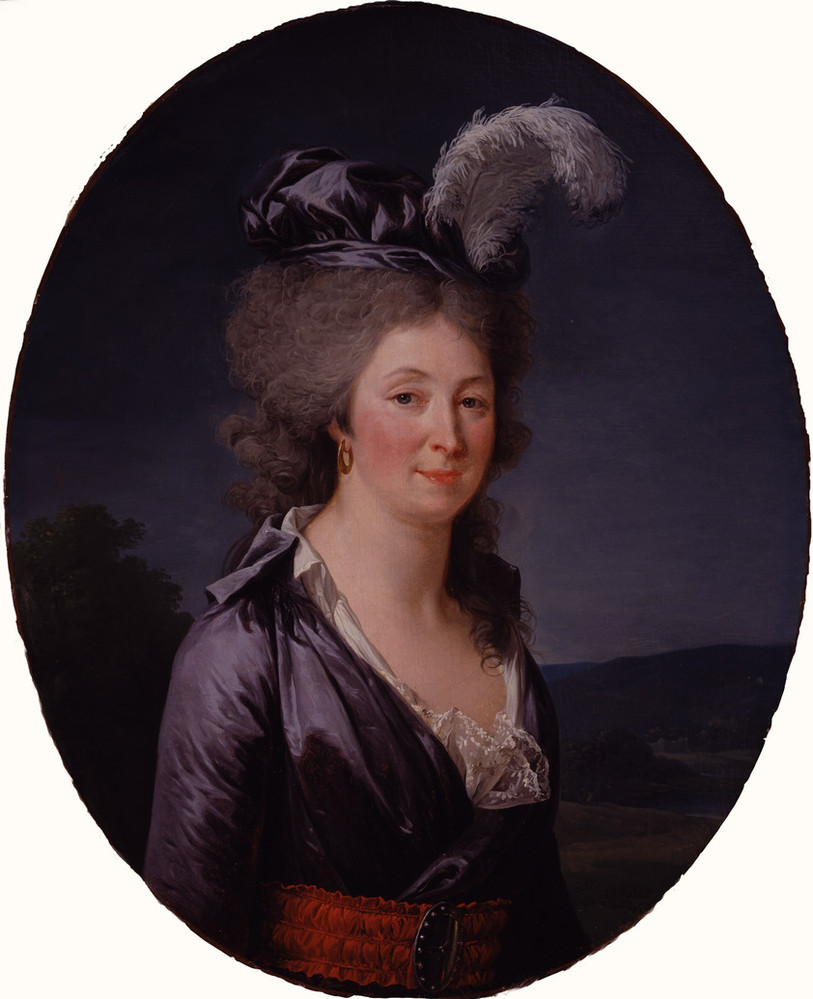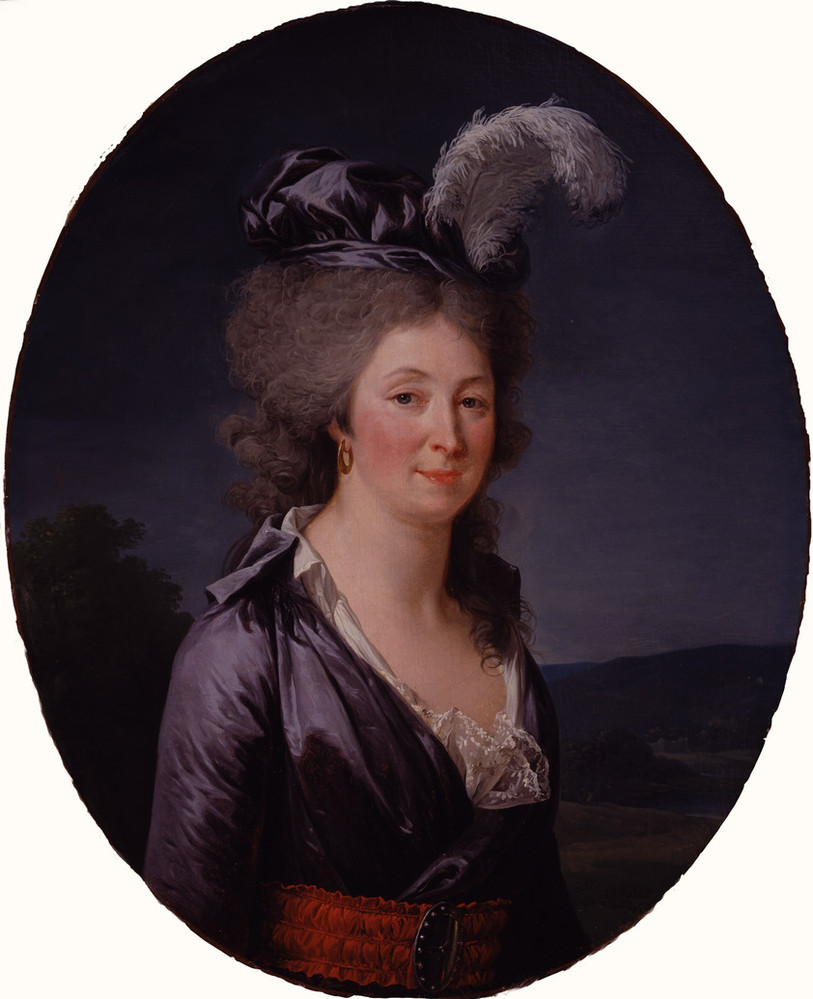 On May 31, 1783, Adélaïde Labille-Guiard and Élisabeth Louise Vigée-LeBrun became the 12th and 13th women ever granted full membership in the French Royal Academy, bringing the number of female members to its limit of four.
In her earlier portraits of French nobility, Adélaïde Labille-Guiard had proven herself adept at rendering intricate details of elaborate clothing, furniture, and architecture. In Portrait of a Woman (Presumed Portrait of the Marquise de Lafayette), however, the artist created an effective image with minimal elements and ornamentation.
Labille-Guiard's sitter wears a simple dress of the type favored by women during the early years of the French Revolution. She wears no ornate jewelry. She is not posed in an elaborate architectural setting, and even the landscape backdrop is relatively restrained. Her somewhat tentative smile emphasizes the sitter's physical attractiveness without unduly flattering her.