Adélaïde Labille-Guiard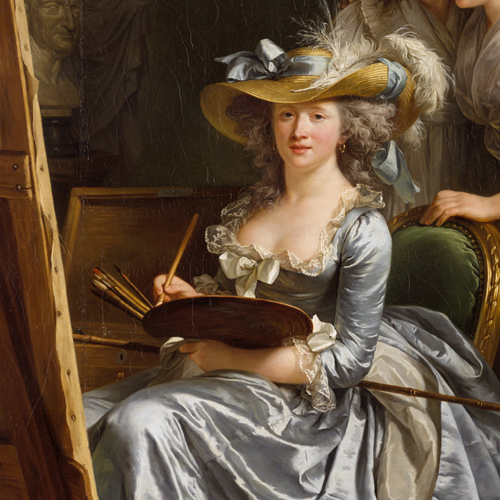 Despite the inevitable comparisons with Labille-Guiard's younger, more socially prominent fellow painter Élisabeth-Louise Vigée-Lebrun, this talented and ambitious artist worked for numerous royal and aristocratic patrons.
In 1783, she won admission to the Academy and was ultimately awarded the title Peintre des Mesdames (painter to the king's aunts), a government pension, and an apartment at the Louvre.
Labille-Guiard studied with several accomplished instructors, learning how to make miniature portraits and work with pastels. She became an influential teacher herself, known for devotion to her female pupils, many of whom went on to establish their own painting careers.
A lifelong champion of women's rights, Labille-Guiard worked toward reforming the Academy's policies toward women. Unlike Vigée-LeBrun, she supported the French Revolution and remained in Paris during this tumultuous era, winning new patrons and creating portraits of several deputies of the National Assembly. Although she also produced some history paintings, it was with her carefully crafted portraits that Labille-Guiard made her mark.