Agnes Martin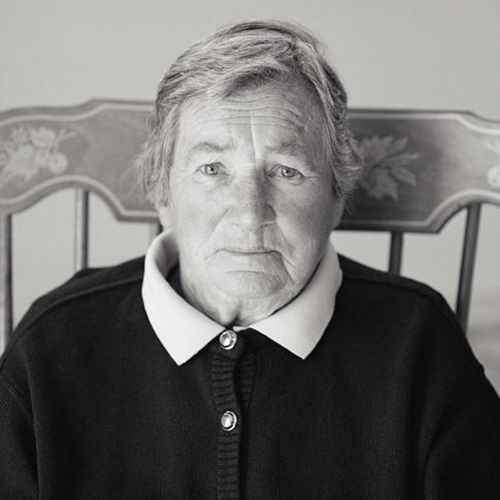 Martin was born in Macklin, Saskatchewan, Canada, and grew up in Vancouver. In the United States in the 1930s and 1940s, she studied art and taught on both coasts. She became an American citizen in 1950.
Splitting her time between New Mexico and New York, where her neighbors included the pop artists Robert Indiana and James Rosenquist, Martin exhibited at Betty Parsons Gallery beginning with her first solo show in 1958. Martin's early style was realistic and then shifted to Surrealism.  She eventually developed her signature abstract compositions dominated by measured grids.
The rational grid system and led critics to group her with Minimalist painters Sol LeWitt and Frank Stella. She preferred the label Abstract Expressionist because she imbued her paintings with personal spiritual content. This insistence on content was contrary to the hard-edged, pure formalism of the Minimalists.
In 1967, the artist settled in New Mexico, where she lived in reclusion for the next three decades and stopped painting for seven years. In 1974, she began to paint again, but with a renewed use of color and switched her palette from pale, pastel shades to bright hues.