The Wall #2
Close up of The Wall #2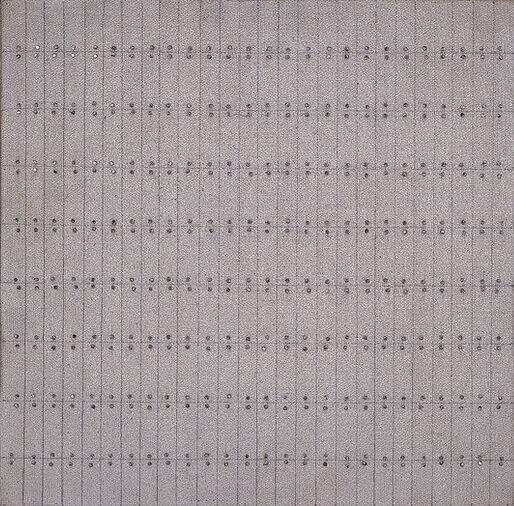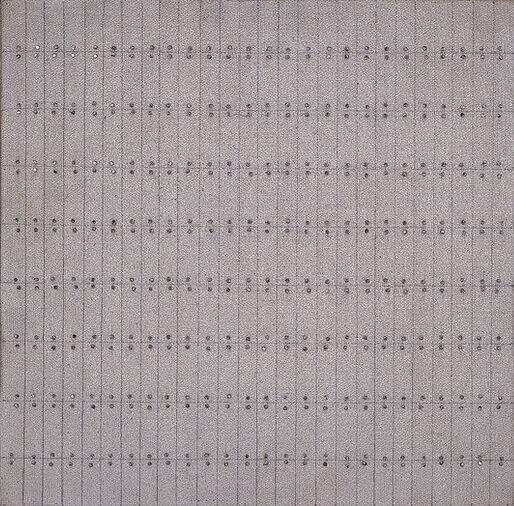 Agnes Martin is renowned for her paintings and prints of grids drawn with faint lines and sometimes filled in with pale, airy colors.
Martin's aesthetic is spare, but she differed from her Minimalist contemporaries who typically left little trace of their touch in their artworks. Strokes or drips of pigment are often visible, and, characteristically, the drawn lines in The Wall #2 waver slightly. Because of their visible handwork, edge-to-edge format, and spiritual content, Martin viewed her art works as closely related to abstract expressionism.
The steady rhythm of the dot-dash pattern in The Wall #2 (formed by pencil lines and tiny nail heads) communicates a meditative sensibility. Martin was influenced by Taoist and Zen Buddhist thought, which became increasingly popular in America in the 1950s and 1960s.
Akin to these belief systems, Martin sought to create imagery that would evoke the feelings of reverie that humans experience when they let their minds drift from the distractions of the physical world. Martin explained: "When people go to the ocean, they like to see it all day…I want to draw a certain response like this…when people leave themselves behind [and] experience simple joy."