March 17, 2016
3/17/16
Salon Style: French Portraits from the Collection presents portraiture by 18th-century French women artists, who struggled past a lack of training, negative opinion, and political turmoil to attain professional success. Only a small number of women were successful in exhibiting at the Salon, the preeminent art exhibition in France. Élisabeth Louise Vigée-LeBrun, however, achieved success and inspired future generations of artists.
Renowned during her lifetime, Vigée-LeBrun (1755–1842) served as the preferred portraitist to Queen Marie Antoinette in the late 1770s. She joined the prestigious Royal Academy of Painting and Sculpture in 1783, the same day as Adélaïde Labille-Guiard, via a special edict from King Louis XVI. She applied by exhibiting an allegorical painting very similar to her composition for Innocence Taking Refuge in the Arms of Justice, copied by Francesco Bartolozzi in a 1783 engraving. The great number of prints that were made after her paintings attest to the popularity of Vigée-LeBrun's work.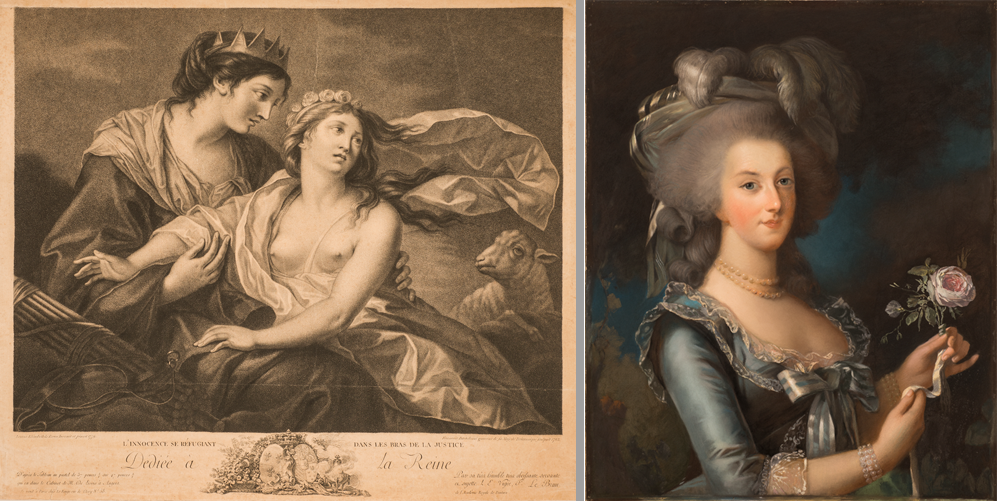 Vigée-LeBrun exhibited two portraits of Marie Antoinette in succession during the Salon of 1783. The first portrait, featuring the queen in a white muslin dress, caused a public outcry. An image of the queen en chemise (clothing not typically worn in public) was deemed inappropriate. Vigée-LeBrun claimed in her memoirs that it was the queen's wish to be depicted in the muslin gown, yet the artist capitulated to critics and replaced the portrait with another painting showing the queen in a blue gown. In Salon Style, a bust-length pastel copy of the second painting testifies to the popularity of Vigée-LeBrun's portraits.
For her own safety during the French Revolution, Vigée-LeBrun left the country in 1789 and did not return until 1805. She continued to paint during her exile, and she exhibited work at the Salon to critical acclaim. Vigée-LeBrun spent much of her time abroad in Russia, where she painted portraits of women and children from the Russian aristocracy.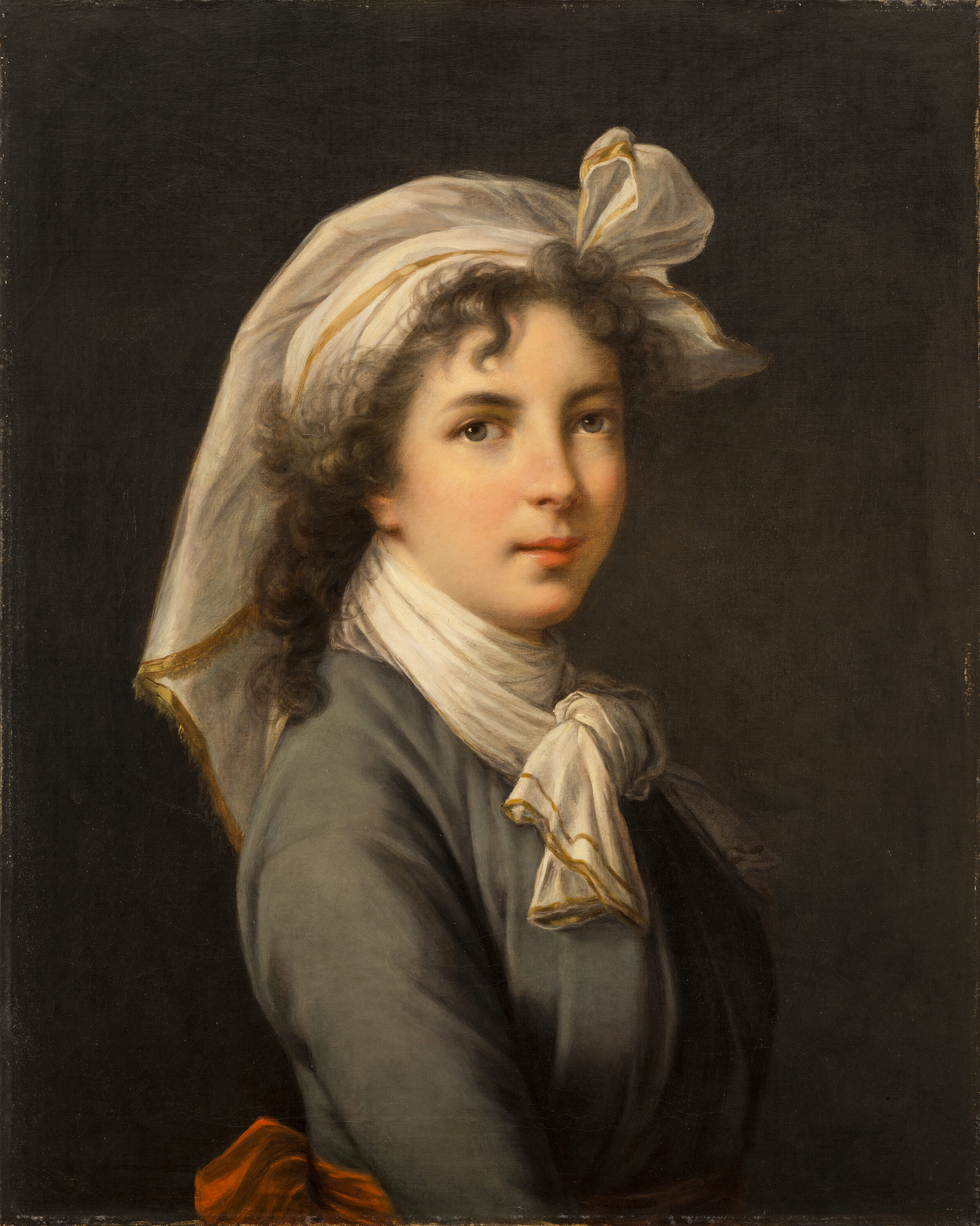 Her portrait of Princess Anna Grigorieva Belosselsky Belozersky shows the wealthy 26-year-old woman, daughter of Catherine the Great's secretary of state, wearing a fashionable turban-style headdress. Her mother's family was involved in the lucrative mining industry, which may be referenced through her amber earring and necklace.
While Vigée-LeBrun was in Rome in 1790, she painted her self-portrait for that city's Academy of St. Luke, to which she was admitted as a member. Vigée-LeBrun's fame inspired multiple copies of that self-portrait, which still hangs in Rome. Painter and designer Charles Bianchini (1860–1905) created a faithful copy of her painting—further evidence of Vigée-LeBrun's continued popularity.
Visit the museum to see works by trailblazing artists like Vigée-LeBrun. Salon Style: French Portraits from the Collection is on view through May 22, 2016.