April 11, 2017
4/11/17
Adélaïde Labille-Guiard (1749–1803) was a celebrated female artist in 18th-century France. Labille-Guiard's artistic career was hindered by the changes in power surrounding the French Revolution and was somewhat restricted due to her gender, but she was also awarded unusual opportunities.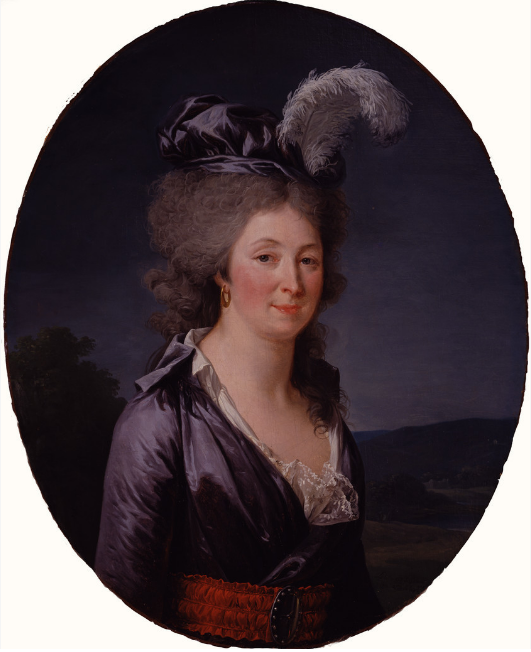 Labille-Guiard received formal training under a family friend, François-Elie Vincent, because women were not allowed in the classrooms of the Royal Academy of Painting and Sculpture. Society deemed it improper for women to learn alongside men. She trained as a miniaturist, and in 1774, at the age of 25, Labille-Guiard exhibited two works at the Salon. Three years later, she broke gender norms by painting in oils, which she learned from François-André Vincent, the son of her former instructor.
Labille-Guiard was admitted to the Royal Academy on May 31, 1783—the same day as Élisabeth Louise Vigée-LeBrun. Because both women were primarily portraitists they were cast as competitors, but this was likely not the case, as they had little interaction besides their involvement in Academy Salons. The Royal Academy limited membership to four women at a time, so the simultaneous admission of two women caused controversy among members who did not support the inclusion of women. With the admission of Labille-Guiard and Vigée-LeBrun, the Academy reached its quota for women artists, together with the portrait and still-life painter Anne Vallayer-Coster and miniaturist Marie-Thérèse Reboul Vien. Labille-Guiard signed the Academy's register as "Adélaïde des Vertues" to represent the fact that women artists risked upsetting societal expectations, which held that virtuous women belonged solely to the private, domestic sphere.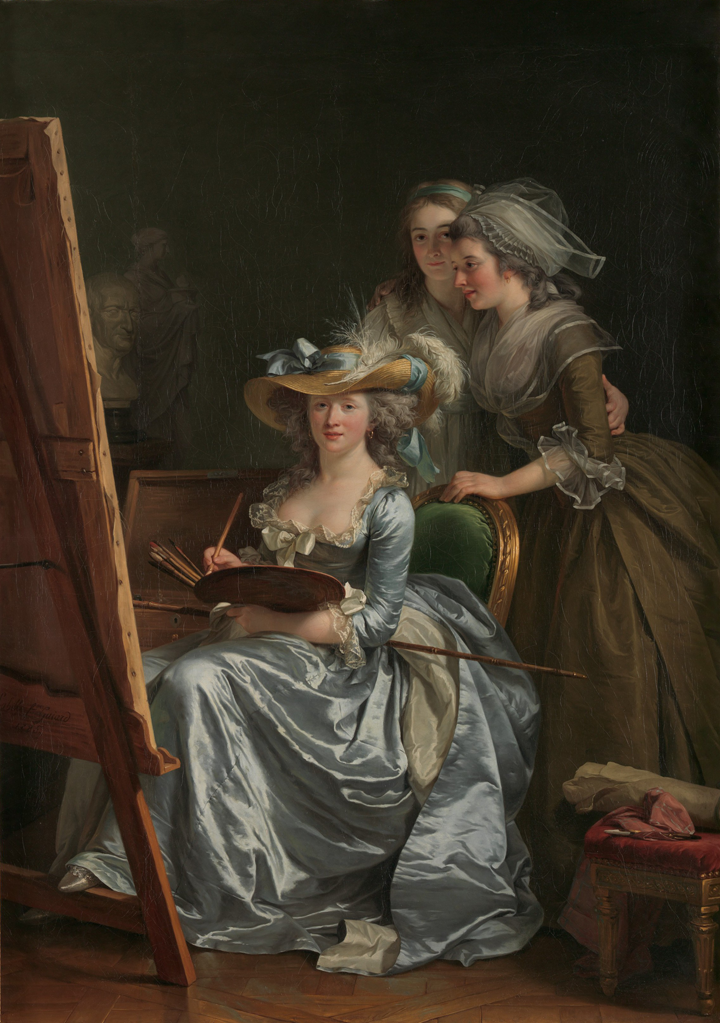 Her admittance to the Academy, commissions from Louis XVI's sisters, and the creation of her masterpiece Self Portrait with Two Pupils (1785) increased her reputation and popularity, despite rumors spread by critics following her Academy debut. However, her career faced challenges that would slow her momentum as the French Revolution progressed. Radicals shamed Labille-Guiard for her association with the Paris elite and their lavish lifestyles. Prominent painter Jacques-Louis David did not approve of women in the Academy, and Labille-Guiard fell further out of favor. At this point, a government committee ordered her to submit works, including her largest painting, to be burned.
Labille-Guiard left Paris for the countryside as the Reign of Terror worsened. She did not abandon her painting during this time, continuing to teach students who fled with her. She eventually returned to Paris, but was unable to return to prominence under the new government. Despite working during a time of social and political upheaval, the life and career of Adélaïde Labille-Guiard is one of opportunity and strength, as she was allowed entry into the Academy in recognition of her talents, and continued to practice as an artist despite oppressive radical forces.