Presumed Portrait of Madame Geoffrin
Close up of Presumed Portrait of Madame Geoffrin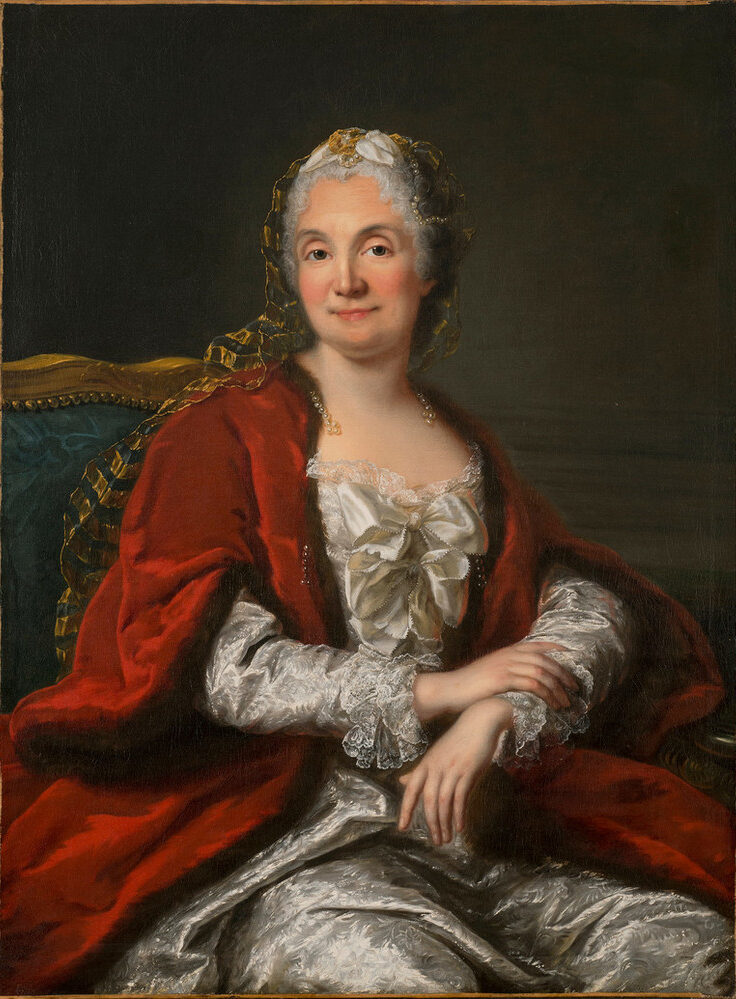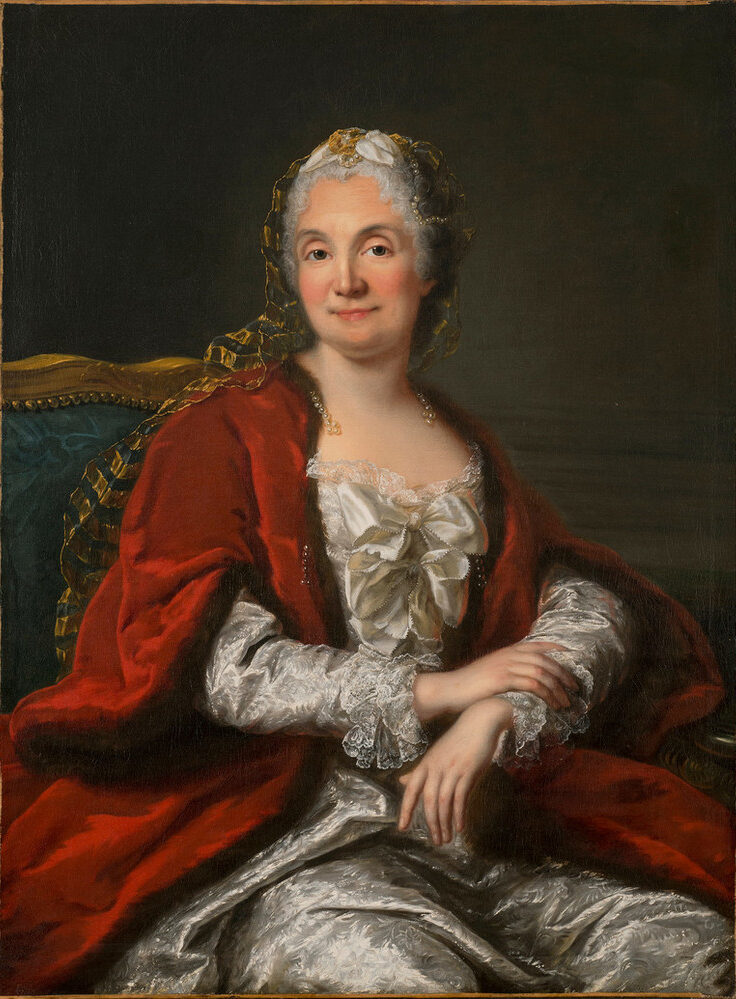 Marie Thérèse Rodet Geoffrin (1699–1777) was famous in Parisian society for holding weekly salons where notable artists, writers, and politicians gathered.
She welcomed luminaries such as architect Jacques-Germain Soufflot and painter François Boucher to her Monday artistic salon. The guest lists for her Wednesday literary salons included accomplished men of the French Enlightenment, such as Voltaire, Diderot, and Montesquieu. The ease of Madame Geoffrin's posture, the graceful gesture of her free hand, and her direct gaze suggest the confidence she felt socializing with the greatest minds of 18th-century France.
To further emphasize Geoffrin's importance, painter Marianne Loir conveyed in detail the sumptuousness of the lady's costume. Loir carefully depicted the complicated pattern in Geoffrin's satin dress, the pearls decorating her hair, and fur-trimmed red cloak. Even richer, more painterly passages are visible in the folds of the cloak falling over the sitter's shoulders and hips. Especially impressive is Loir's treatment of Geoffrin's delicate striped veil.
What sets this portrait apart from other contemporary examples is Loir's decision not to idealize her subject. Although Geoffrin is an attractive and thoughtful woman, the soft flesh under her chin hints at the onset of middle age, a detail most fashionable male and female portraitists might have omitted.