Puritan Love Duet (from "An American Document")
Close up of Puritan Love Duet (from "An American Document")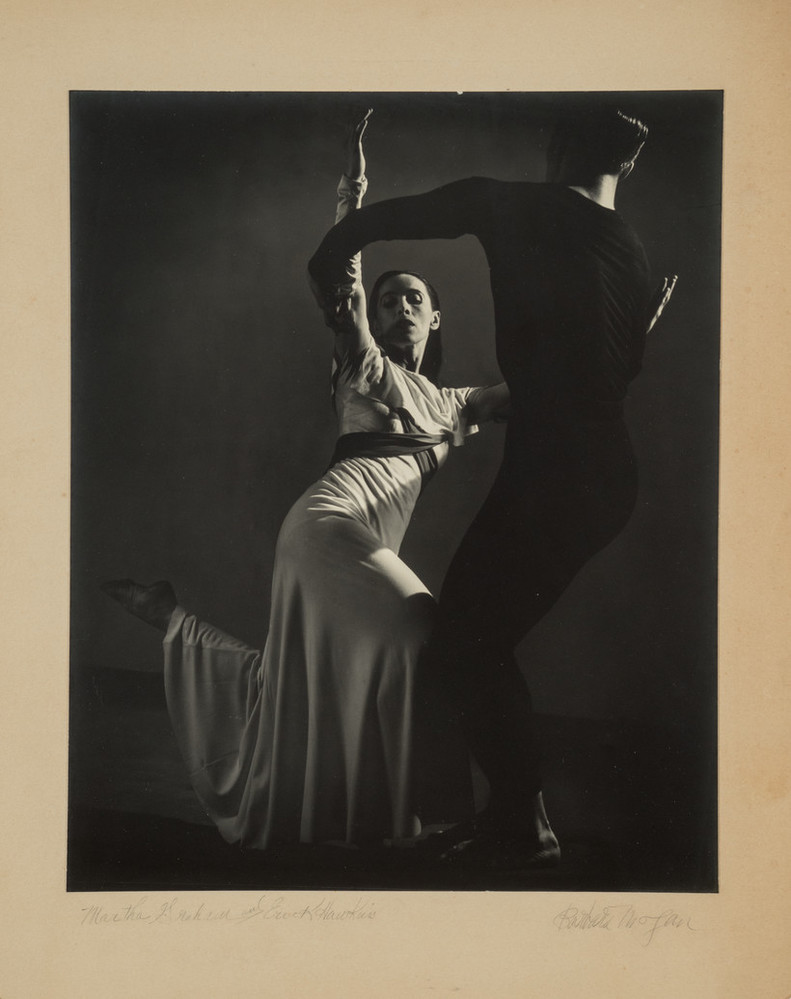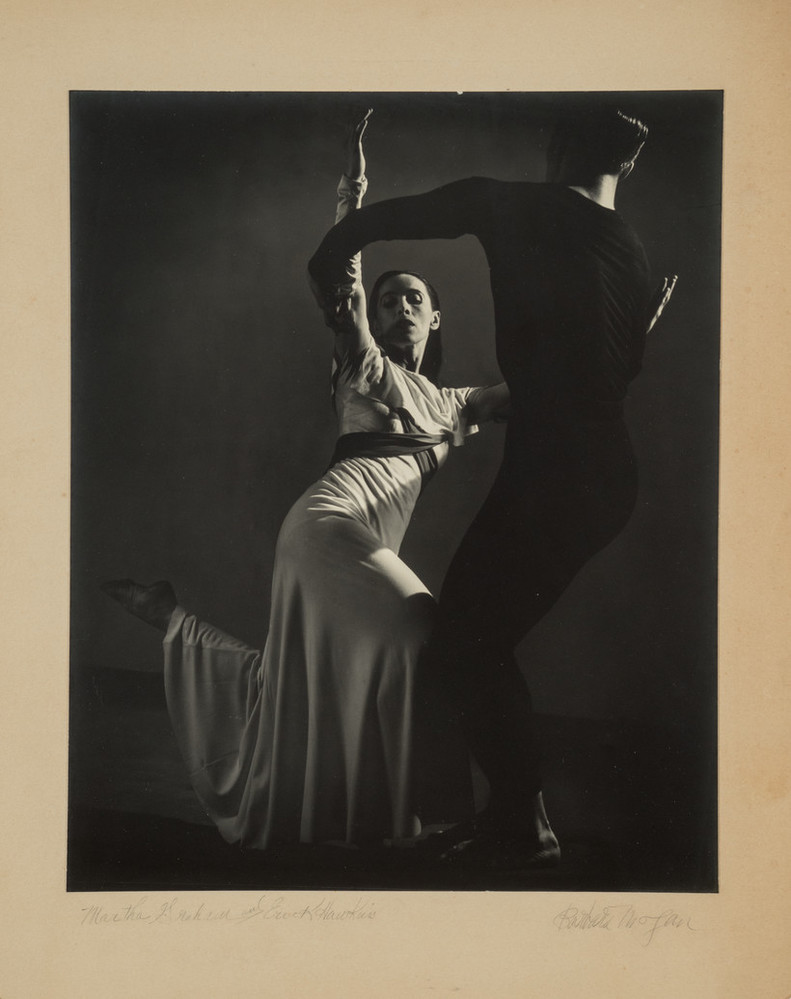 Puritan Love Duet portrays dancer-choreographer Martha Graham performing a piece from her 1938 composition, "An American Document," with Erick Hawkins. Barbara Morgan's images of Graham are among her most celebrated and memorable photographs.
"An American Document" is a dance drama, in which a narrator and a group of dancers summarize highlights from American history. The "Puritan Episode," which includes the "Love Duet," is a study of sexual repression. The narrator recites lines from the sermons of the Puritan minister Jonathan Edwards, alternating with sensuous verses from the Old Testament's Song of Solomon. Graham's intense choreography mirrors the tension inherent in the contrast between these two literary sources.
To capture this split-second image of the dancers in motion, Morgan prepared extensively. She studied numerous rehearsals and performances to identify its key gestures and positions. Then she invited the dancers into her studio, set up the lights, executed test shots, and photographed the moving dancers using her Speed Graphic 4 x 5. This small camera allowed her to move as Graham did.
Puritan Love Duet evokes the drama and tensions of the full performance through evocative lighting, the stark contrast of black-and-white costumes, and poses that obscure Hawkins's face. Both Morgan and Graham believed that Western theatrical dance, like photography, could communicate on more than a purely aesthetic level.