Receiver
Close up of Receiver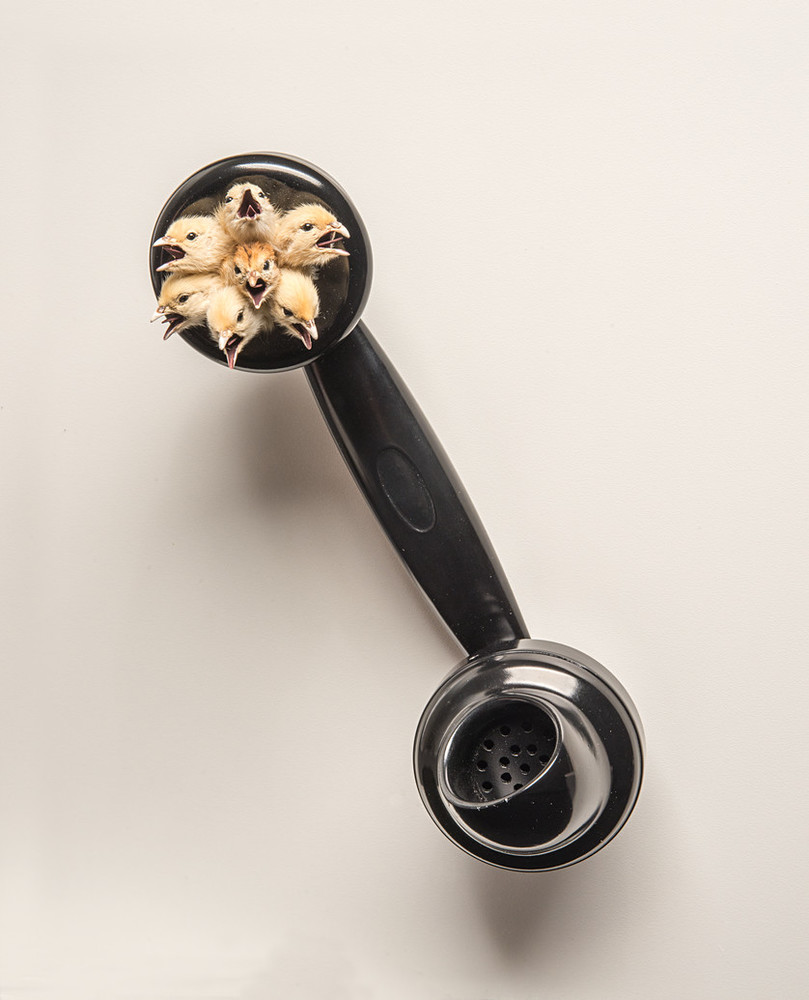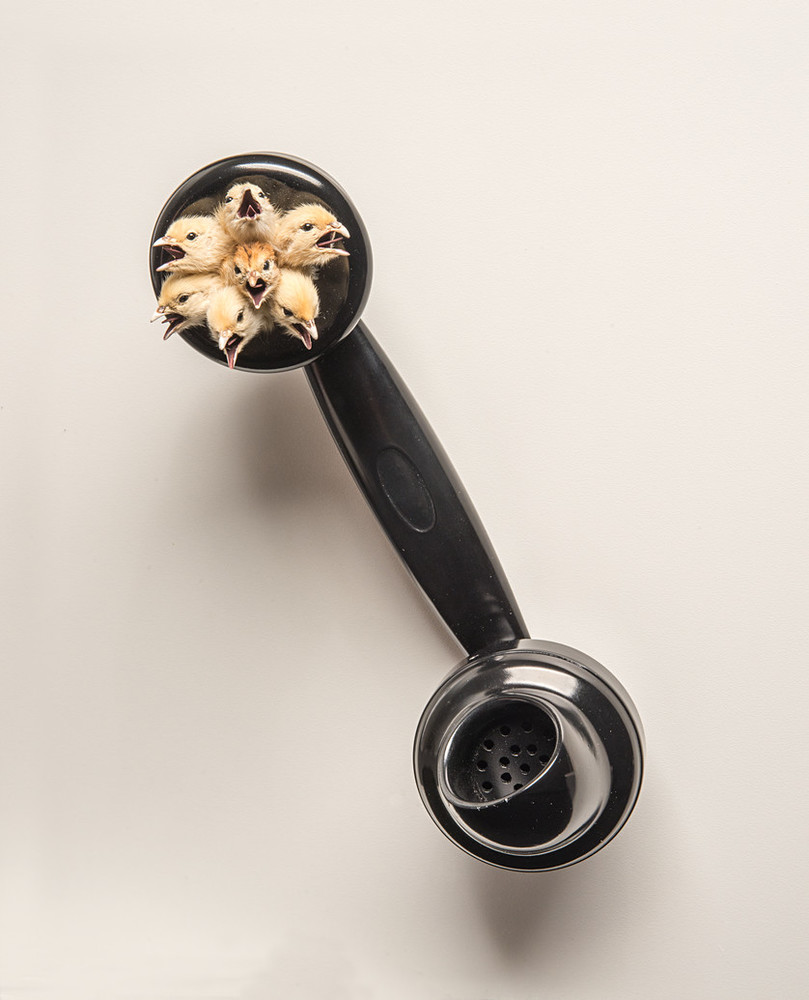 When taxidermist Polly Morgan started exhibiting her work, she "wanted to confound people's expectations of taxidermy." Morgan combines antique or vintage elements with the contemporary. She pairs animals with familiar objects such as balloons, or, in this case, a telephone handset, for a more modern look.
In Receiver, a bevy of quail chicks emerge from an earpiece, with their mouths wide open as if ready for a feeding, creating a visual representation of the sounds transmitted over the phone. The smooth, polished, black Bakelite handset matches the chicks' dark eyes, but contrasts with the textures of their pale yellow feathers and pink beaks.
Morgan used groups of chicks in several works after noticing that anything, no matter how seemingly harmless, can be intimidating in a large enough group. Imagine placing your ear against this phone—the sharpness of the beaks, the implied sound of their eager cries. What type of news would you expect to hear?