Sale Neige
Close up of Sale Neige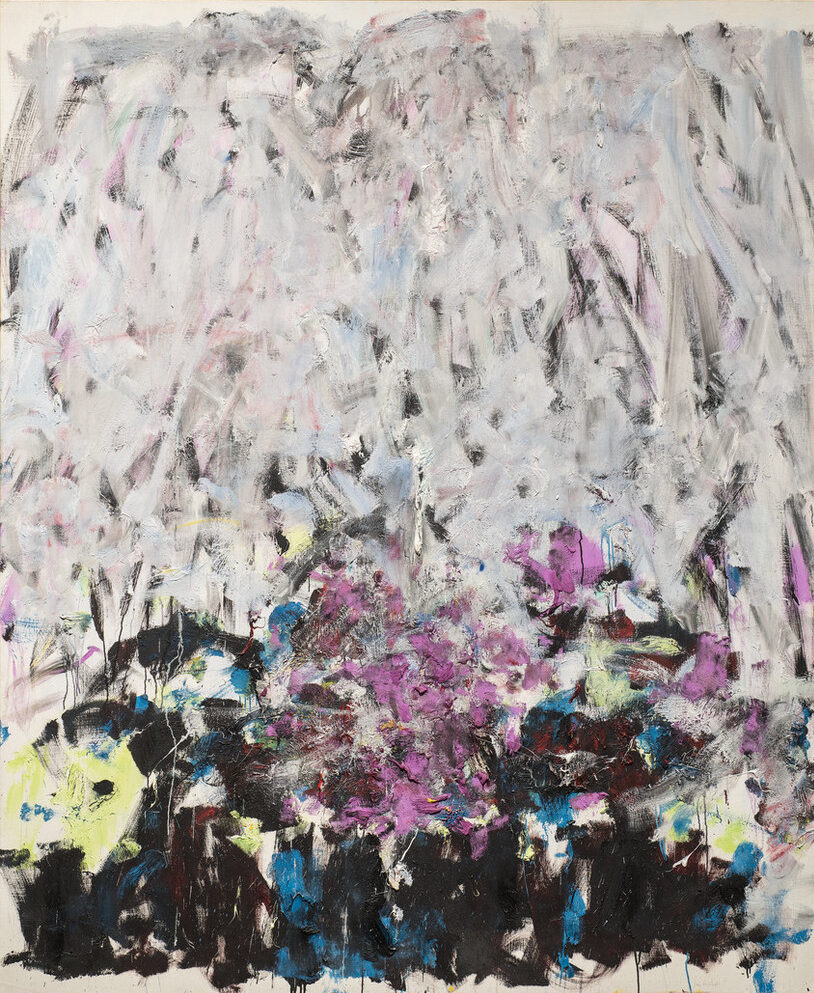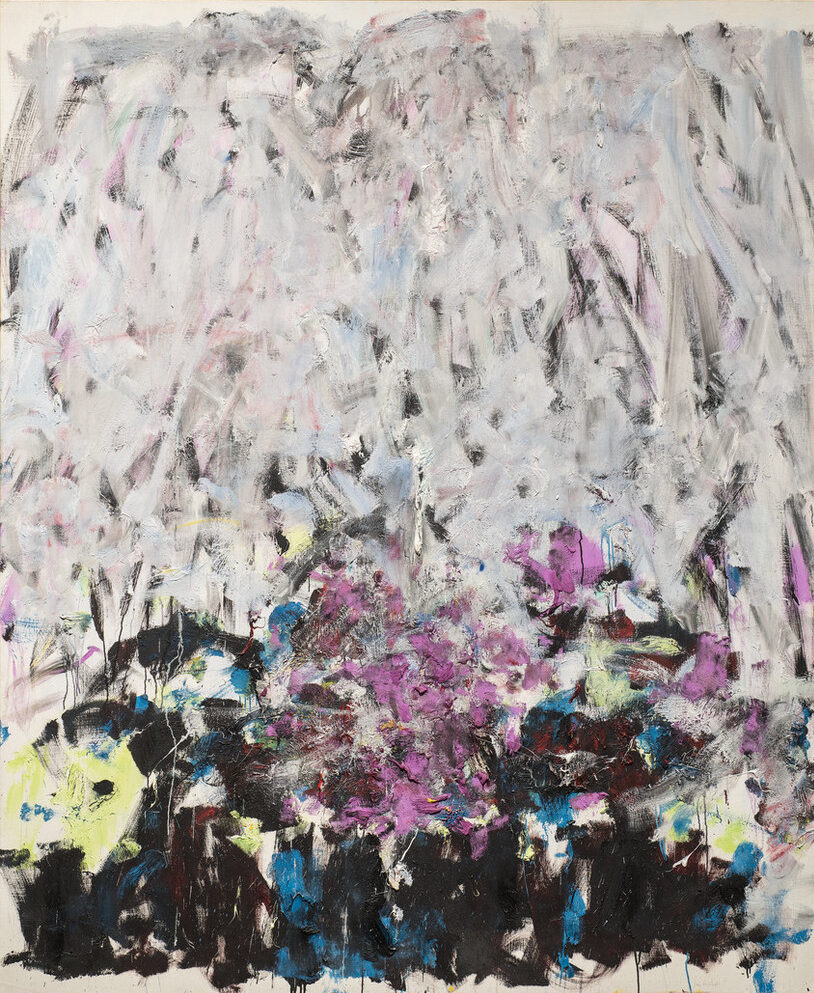 Joan Mitchell extended the scope of abstract-expressionist painting by applying it to the subject of nature. Like most of her works, Sale Neige (Dirty Snow) signifies Mitchell's memories of or feelings for the landscape. The work may be an evocation of childhood memories of her home in Chicago or a reflection upon the feelings of isolation that the winter landscape can intensify.
The pale grays, lavender, and cobalt blue in the top half of the canvas blend together to read as a chilly white crust, a sensation reinforced by the painting's title. The lower half, densely painted with broad strokes of dark blue, purple, green, and black, becomes the landscape under the snow. Cold and snow are frequent subjects within Mitchell's oeuvre. She remarked: "I think of white as silent absolutely. Snow. Space. Cold. I think of Midwest snow…icy blue shadows."
Mitchell's early paintings from the 1950s tend to be linear and loosely brushed. In the late 1970s, she began to compress her brushstrokes, building up thick layers of paint and allowing the canvas to show through only in small sections. Although scumbled brushstrokes and drips in Sale Neige suggest that Mitchell applied her paint rapidly, her process was painstaking, involving many preparatory studies and continual re-working of the canvas.