Joan Mitchell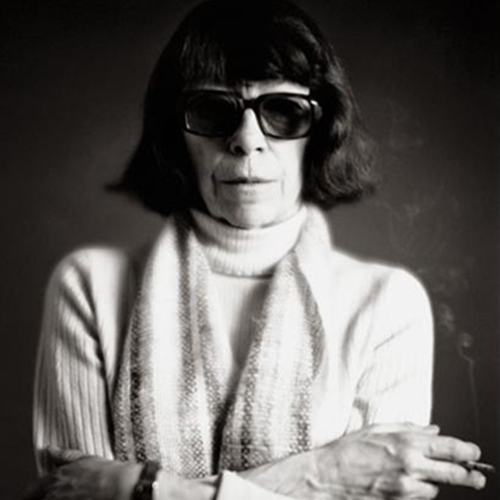 Influenced by her mother's work as coeditor of Poetry magazine and by authors such as T.S. Eliot who came to visit, Mitchell first considered a career in writing. After studying English literature for a time, she focused instead on painting, earning her advanced degree from the School of The Art Institute of Chicago.
In 1950, she moved to New York and began exhibiting her work to considerable acclaim.  Mitchell's use of gestural, energetic brushwork to portray her subjective responses to the natural world complemented the Abstract Expressionist style that held sway at the time.
Despite her growing success as a member of the group, the artist began spending time in France and eventually settled there permanently. After nine years in Paris, Mitchell moved to a country house in Vétheuil in 1968.
She continued making large, multipart canvases, had several major retrospectives of her work, and received three honorary doctorates. In 1982, Mitchell became the first American woman to have a solo exhibition at the Musée d'Art Moderne de la Ville de Paris.