Joana Vasconcelos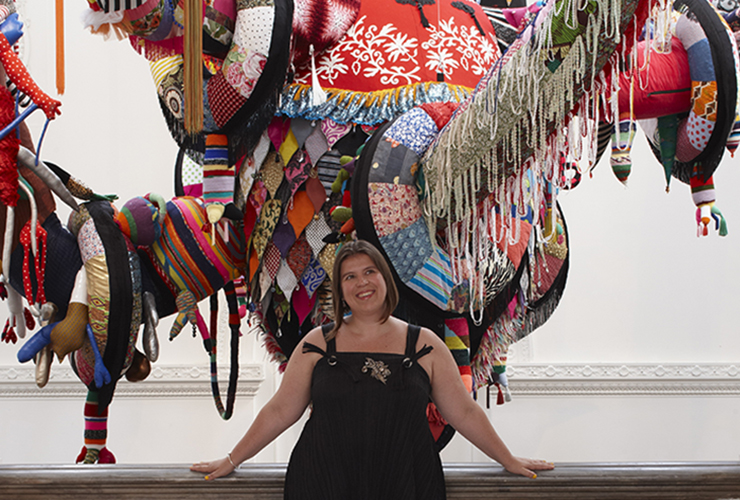 Vasconcelos creates large-scale installations, often with performance components, which encourage viewers to walk through and touch them.  She is also known for enveloping everyday objects—pianos, laptops, commercially produced decorative objects—in crocheted or knitted material. Through such works, she contrasts mass-produced and handcrafted and alludes to our values and associations with each.
Much of Vasconcelos's work also confronts feminist concerns and societal conventions, paralleled by her use of techniques typically categorized as craft and associated with women, such as crochet and sewing.
Vasconcelos first attracted international attention at the 2005 Venice Biennale with A Noiva (The Bride), a chandelier crafted from 25,000 tampons. She was again the talk of the Biennale in 2011, with her installation "Contaminação," which opened the group exhibition The World Belongs to You at the Palazzo Grassi.