August 21, 2019
8/21/19
Impress your friends with five fast facts about Joan Mitchell (1925–1992), whose work is on view in NMWA's collection galleries.
1. High Achiever
As a young girl, Mitchell worked tirelessly to win her hard-to-please father's approval. She was a published poet by age 10, a champion tennis player and diver, and a competitive figure skater. Mitchell was named "Figure Skating Queen of the Midwest" in 1942 and competed in the national championship that year, though she finished a disappointing fourth. After the loss, she vowed to only focus on one thing and do it well: art.
2. Precious Cargo
In 1949 Mitchell married her first husband, Barney Rosset, in Provence, France. The couple decided to make a life in New York and, instead of flying, booked a first-class suite aboard an ocean liner departing from Cannes because they had too much luggage—and too many paintings. Mitchell's works were taken by rowboat to the ship and then carefully loaded aboard.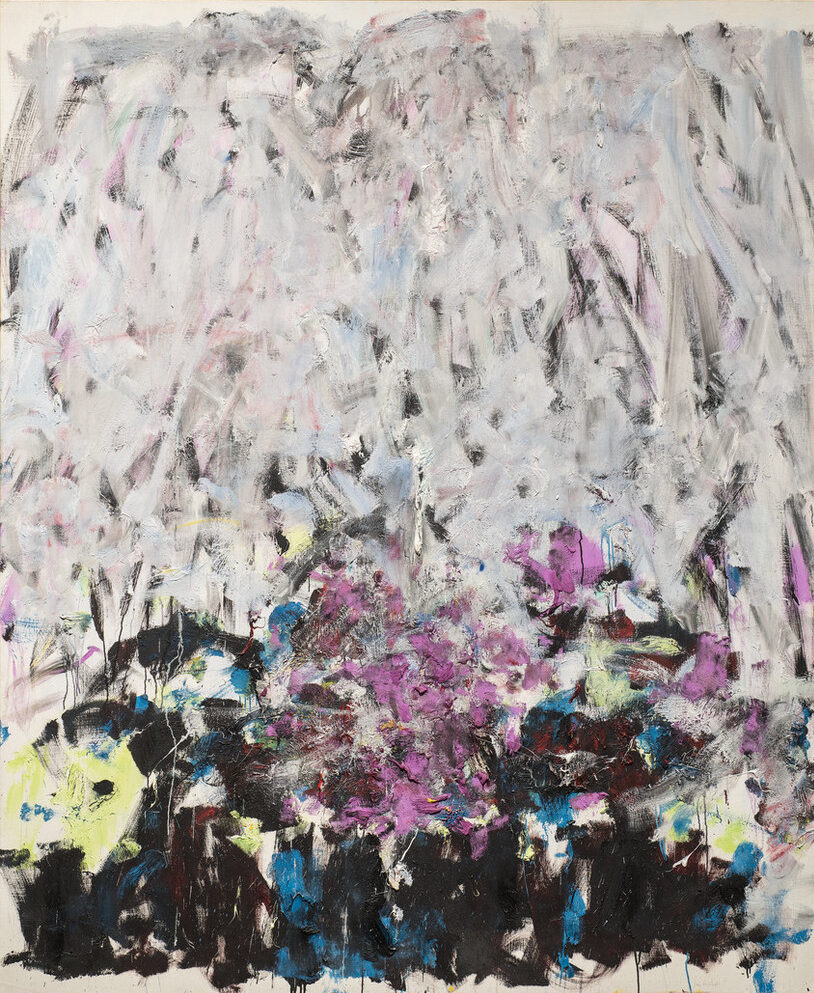 3. Lady Painter
Mitchell sarcastically adopted the moniker "Lady Painter," knowing that her work was on par with male Abstract Expressionists, but unrecognized by them and the art world at large. She is quoted as saying, "Not bad for a lady painter," with a smirk while walking through her 1988 retrospective at the San Francisco Museum of Modern Art.
4. Hearing Color
In the first full-length biography of the artist, author Patricia Albers revealed that Mitchell had both synesthesia and a photographic memory. But these perceptive talents are not the only things that made Mitchell successful. To think that would, as Albers writes, "disregard her painterly intelligence, her professionalism, her years of training and work."
5. Women Supporting Women
In 1979, after Mitchell's relationship with Jean-Paul Riopelle ended, the artist found support in a new friendship with Gisèle Barreau, a French composer. In the years after meeting Barreau, Mitchell's works are said to be her most radiant. Her Grande Vallée series is based, in part, on a story Barreau told her. During this inspired time, Mitchell also became the first American woman to have an exhibition at the Musee d'Art Moderne de la Ville de Paris.