Self-portrait in Kimono with Brian, NYC
Close up of Self-portrait in Kimono with Brian, NYC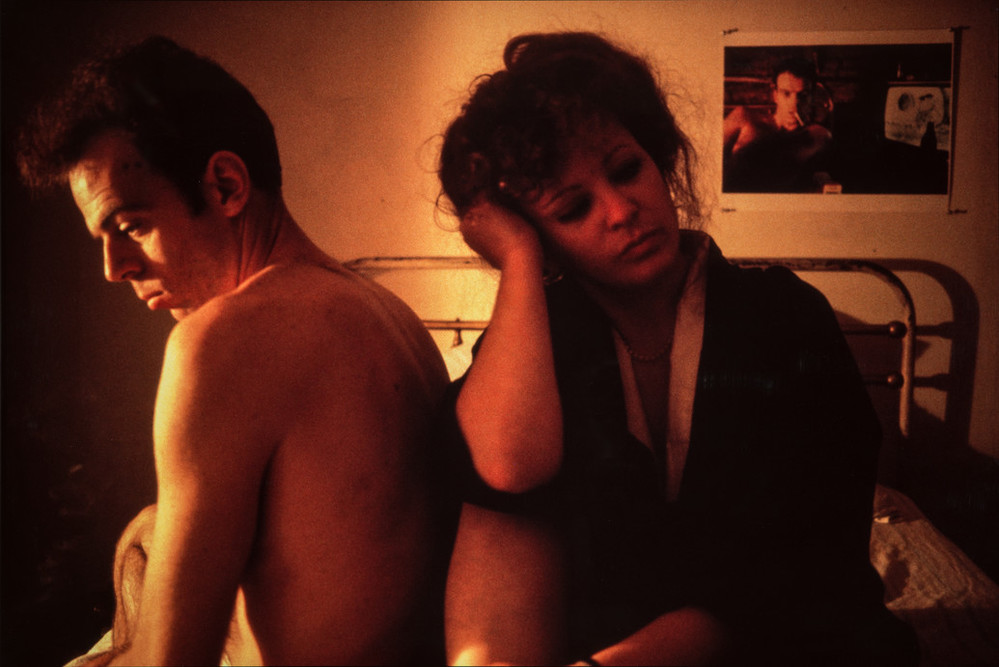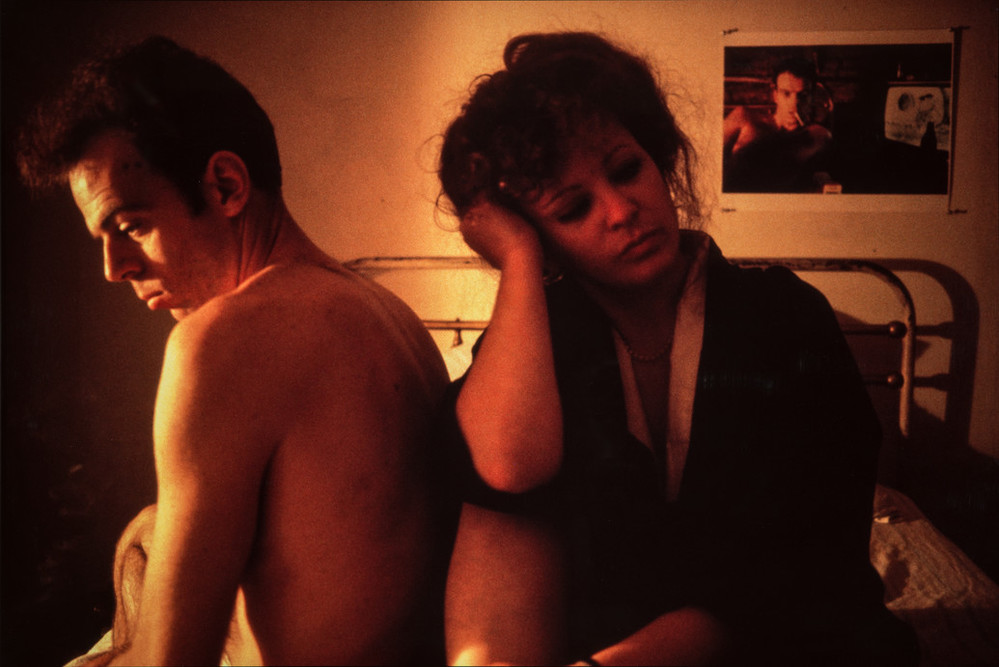 This photograph is part of Nan Goldin's epic work, The Ballad of Sexual Dependency, 1981-96. Comprising hundreds of photographs, it documents Goldin and her friends' bohemian lives in downtown New York City. Her photographs of her "tribe" in the intimate spaces of their homes and hang-outs are gritty and unsparing.
Goldin did not stage her photographs, yet there is a palpable sense of drama in all of her work. Fascinated by the worlds of movie-making and fashion, Goldin and her circle made posing and picture-taking part of their daily lives. Goldin has often exhibited images from The Ballad as slide shows with musical soundtracks.
With uneven lighting and focus, Goldin's photographs have the feel of on-the-run documentary works, but their subjects are highly personal. The dejected expressions and opposing body postures in this self-portrait of the artist with her boyfriend communicate the dynamic of their turbulent relationship.
Equally, the works suggest an essential disconnect between men and women that is the central tenet of this body of work. Goldin notes: "I think that men and women are strangers to each other, irrevocably unsuited…. I am dealing with the difficulty of coupling, and the difficulty in maintaining intimacy."