Nan Goldin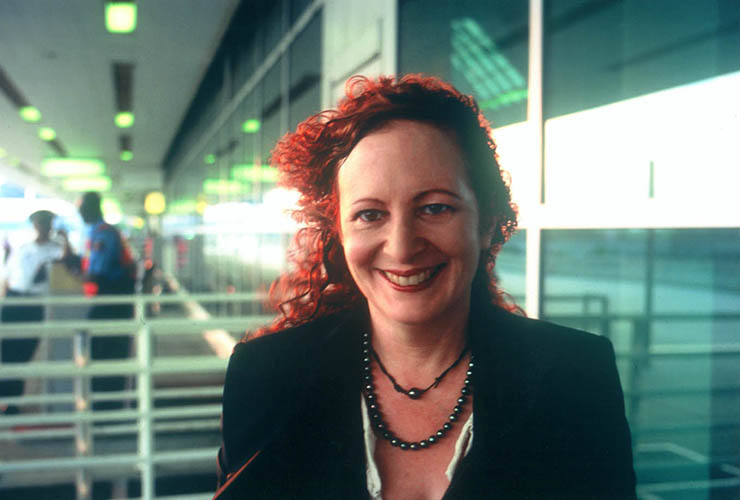 Goldin's snapshot-like photographs, often presented in slideshow format, capture her friends, family, and herself in intimate, jarring situations.
The youngest of four children in a middle-class family, Goldin grew up in Silver Spring, Maryland, near Washington, D.C.  She was especially close to her sister Barbara, who committed suicide when Goldin was 11. Goldin's slideshow Sisters, Saints, and Sibyls (2004) addresses the emotional impact of Barbara's death. After leaving home at 14, Goldin eventually settled in Boston and attended the School of the Museum of Fine Arts.
While in Boston, Goldin began work on what would eventually become The Ballad of Sexual Dependency, a slideshow of friends that captures the essence of Provincetown's gay scene in the late 1970s. The Ballad of Sexual Dependency has grown to include more than 900 photographs accompanied by music. It now features photographs from Goldin's life up to the present. With its rhythm of cross-fading images, it functions more like a documentary film than a slide show.
Goldin moved to New York in 1978, where she immersed herself in the downtown art and punk scene in its heyday. Goldin, who currently divides her time between New York and Paris, has been honored with international retrospectives and numerous awards, including the International Award in Photography from the Erna and Victor Hasselblad Foundation in 2007.