September 9, 2016
9/9/16
A new installation by Liz West floods a long hallway with a series of rainbow-colored, gel-filtered lights.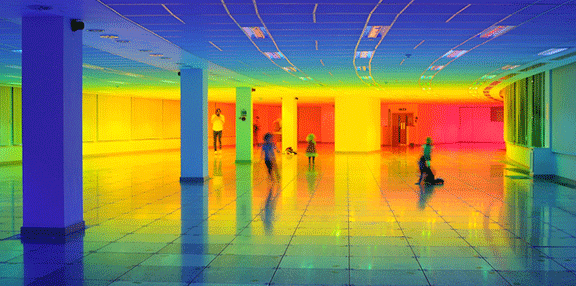 The project, called Our Colour, is located at this year's Bristol Biennial. The work changes from a "deep violet to an ecstatic red, allowing one to traverse through an immersive collection of colors."
Front-Page Femmes
In an interview with Juxtapoz, Nicole Eisenman says, "I like awkward. That feels like a position I occupy a lot of the time."
Nan Goldin's work is on display in Inside, an exhibition in Reading prison.
Black Women Artists for Black Lives Matter convened in the New Museum's lobby in response to the institutionalized violence against black lives.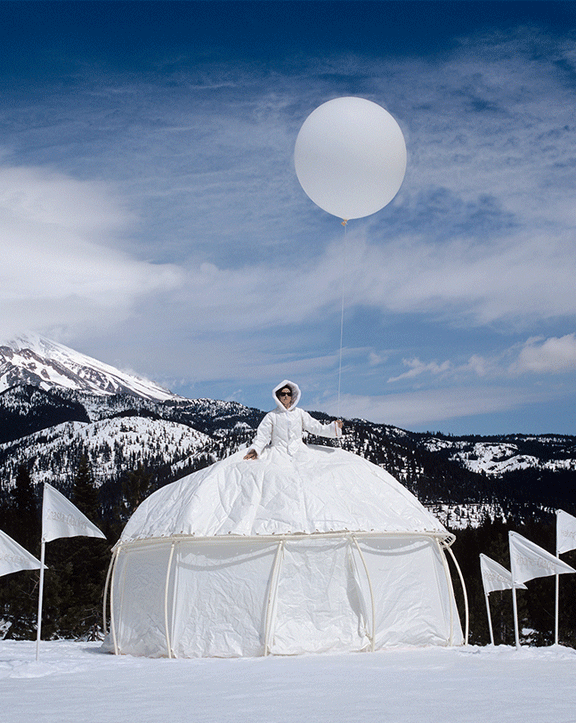 After imagining a woman who could "carry her home on her back and travel anywhere in the world," Robin Lasser and Adrienne Pao designed "dress tents."
Hyperallergic raves about Jessica Stockholder: The Guests All Crowded Into the Dining Room.
The Guardian describes comedian Amy Schumer's The Girl With the Lower Back Tattoo as "inspiring."
Australian artist Joanna Lamb explores the idea of the home and suburbia in her art.
A never-before-published story by Beatrix Potter, called The Tale of Kitty in Boots, has been released.
Female war poets Bejan Matur and Maram al-Masri create a "devastating but richly composed verbal landscape that it is at once epic and intensely human."
Sabaa Tahir, a former Washington Post editor, writes dystopian fantasies inspired by headlining news.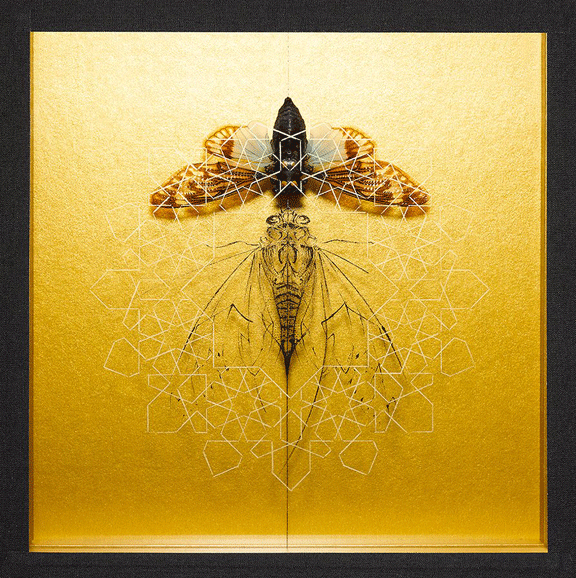 Jessica Albarn creates electric ink drawings of spiders, crickets, and bumblebees.
"Even if you're familiar with artist Kara Walker's signature shadow puppets, you've probably never seen them looking as cheerful as they do in electro-pop artist Santigold's new music video," writes Hyperallergic.
Broadly explores the challenges for women hoping to succeed in the Cantonese pop music industry.
Actress Sarah Paulson discusses her role as Marcia Clark in the television series The People v. O.J. Simpson.
The Alice Initiative could help promising female directors. Forty anonymous film executives curated a list of emerging women directors to "push inclusion forward behind the cameras."
Director Ava DuVernay talks about her work on Queen Sugar and says, "It's important for us to really interrogate the meaning of black lives by watching black lives unfold in a way that's unhurried, that's purposeful, that's intentional."
Shows We Want to See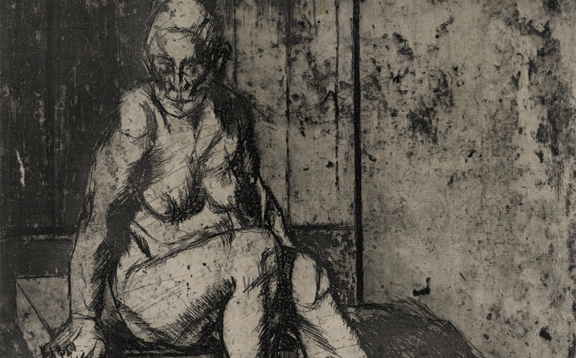 More than 40 drawings by Maggi Hambling are on display at London's British Museum. In an interview with the Telegraph, Hambling says, "Great art inhabits that territory where life and death cohabit."
Françoise Grossen Selects at the Museum of Arts and Design features "large-scale, suspended rope forms constructed of knots, loops, braids, and twists."
Hyperallergic describes the work in We Run Things as "inventive, expressionistic figuration that is approached in a unique fashion by each artist."