Self-Portrait
Close up of Self-Portrait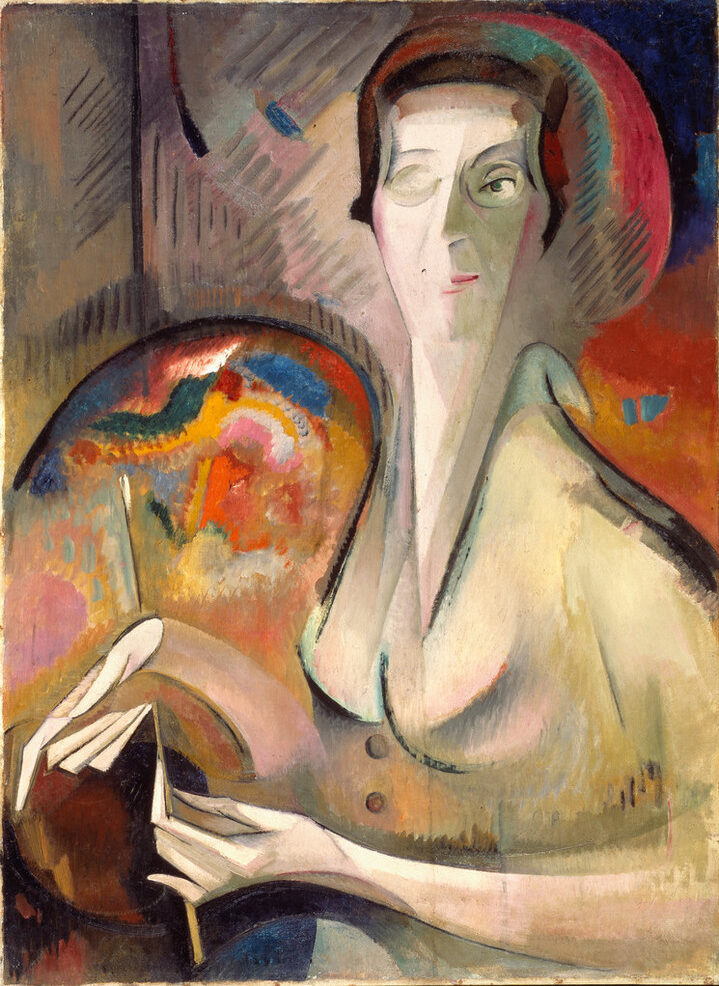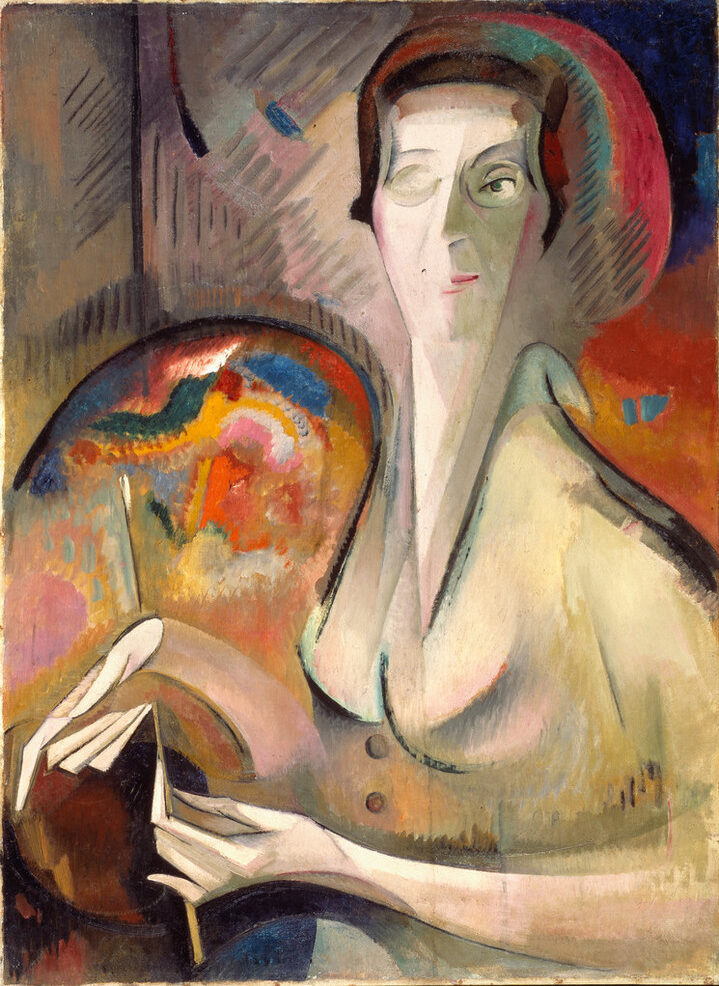 Aside from the figure's three-quarter-turn pose, this painting presents an avant-garde version of the traditional artist's self-portrait. Through her training and travels, Alice Bailly became attuned to many vital European art movements of the early 20th century. Her apartment in Geneva was a popular meeting place for artists, poets, and musicians, but she did not identify with any particular movement. Her painting style is an amalgam of many approaches.
Her self-portrait's red, orange, and blue hues echo the palette of Fauve paintings. (In 1906, when she entered a canvas depicting a mother and child in Paris's Salon d'Automne, organizers hung it in the Fauve section.) The arching lines forming her hands and arms echo Italian Futurist art.
Bailly embraced the insouciance of Dada in this portrait by carefully delineating her breasts, the buttons of her jacket, and her signature bob haircut while painting out the entire right side of her face. As she did with her contemporaneous stitched-wool works, Bailly painted intuitively and additively. She paired dissonant colors, conjoined geometric and organic shapes, and juxtaposed cleanly outlined forms with choppily brushed passages of paint to form highly dynamic images.