Sheba
Close up of Sheba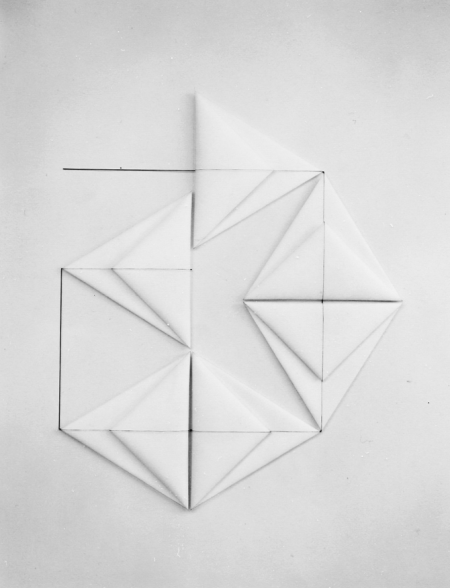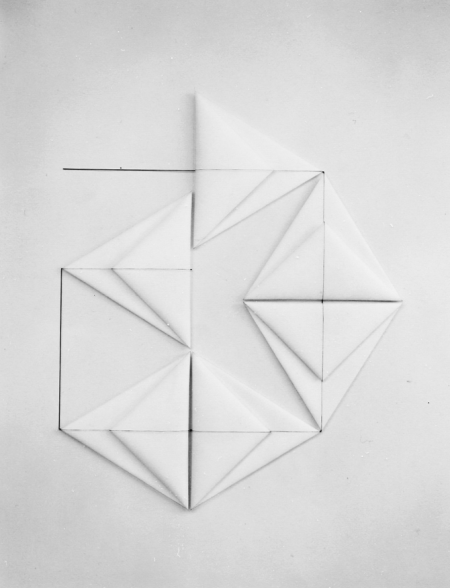 Sheba is one of Dorothea Rockburne's "Egyptian paintings," a series of works evoking low reliefs through the interplay of light, shadow, surface, and plane.
As in most of the artist's work, the title is simply a point of reference. Rather than a literal depiction of the historical Queen of Sheba, this work emphasizes the visual balance of related geometric forms and the subtle juxtaposition of different shades of white.
Austere and elegant, planned and executed with mathematical precision, Sheba also seems sensuous and mysterious because of its cast shadows, layered folds, and the drawn line that ties together the composition. Although she has frequently been termed a Minimalist, Rockburne rejects this label. She points out that unlike non-referential Minimalist art, her work derives from art history, philosophy, mathematics, and kinetic and emotional experiences.