Snake Man
Close up of Snake Man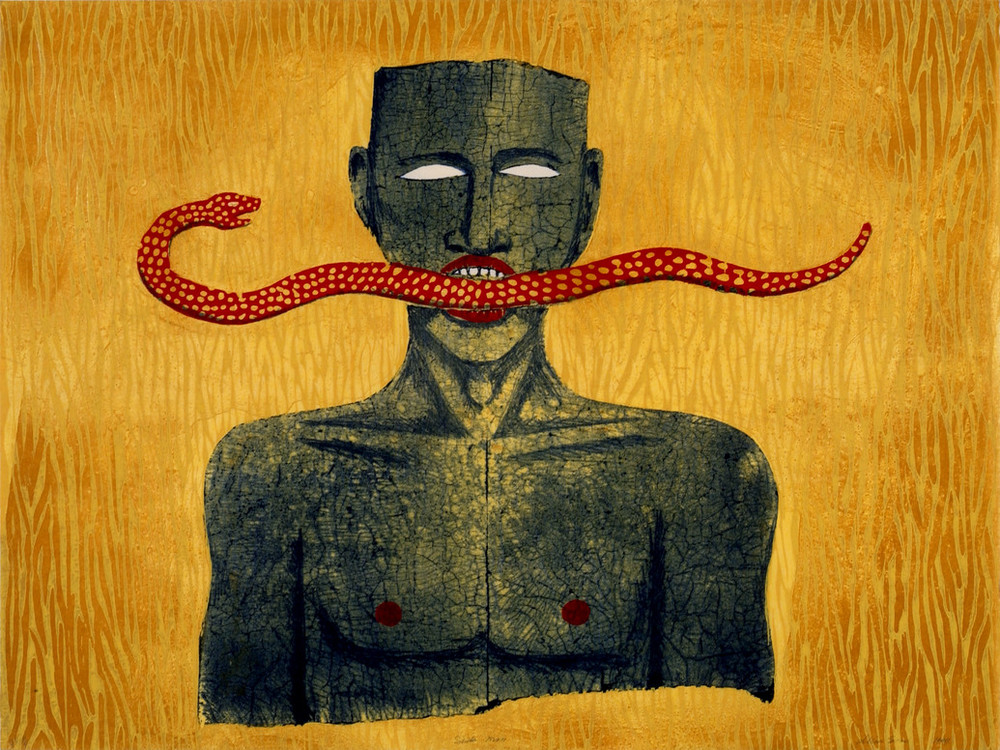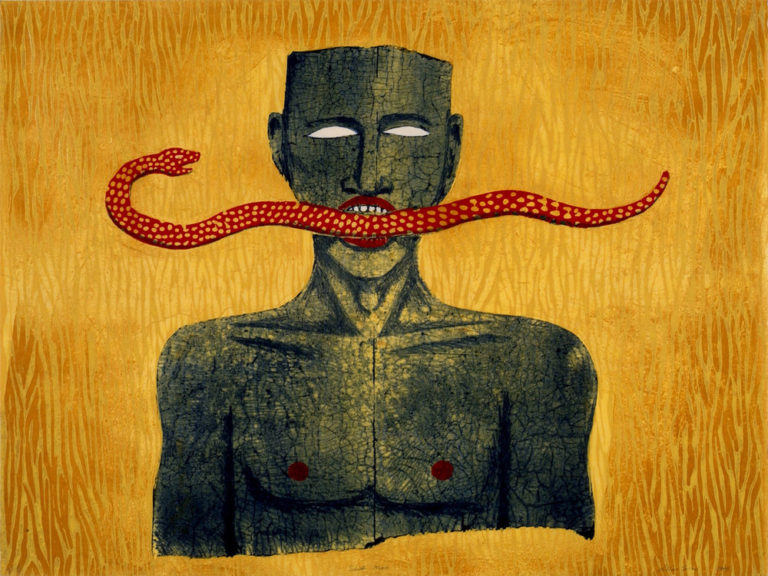 Alison Saar's sculptures and prints demonstrate her interest in the art and cultures of Africa, communities shaped by the African diaspora, and native populations in the Americas. Snake Man relates to snake-based myths and rituals that are part of many spiritual practices worldwide.
With a snake clenched between his teeth, the man in this bold print provides an arresting metaphor for power. Saar explained to cultural critic bell hooks that the man is an imaginative figure who is both serious and playful: "Whether he was a shaman or a gypsy, he could go between people and stir things up."
Passionate about exploring—and transcending—the traditional use of materials, Saar often creates figurative sculptures from carved wood, sheets of metal (meant to simulate skin), tile, glass, and found objects. Snake Man typifies Saar's distinctive practice of creating prints based on finished sculptures; it is based on her sculpture Snake Charmer (1985, Hirshhorn Museum and Sculpture Garden). Saar notes: "This process of revisiting sculptures often years after they are completed allows me to reevaluate them in graphic terms."
Through the faux wood grain that Saar created within the print's background and the mottled appearance of the figure's skin, this image evokes the rough-hewn texture of the wooden sculpture, yet Snake Man also possesses an otherworldly quality. With simplified eyes that lack pupils, the eyes of the original sculpture are inlaid with turquoise and mother-of-pearl.