Alison Saar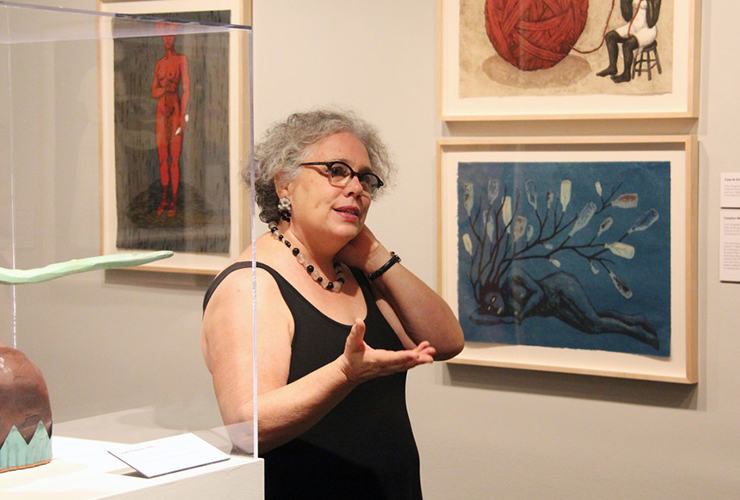 Saar credits her mother, acclaimed collagist and assemblage artist Betye Saar, with exposing her to metaphysical and spiritual traditions. Assisting her father, Richard Saar, a painter and art conservator, in his restoration shop inspired her learning and curiosity about other cultures.
Saar studied studio art and art history at Scripps College in Claremont, California, receiving a BA in art history in 1978. In 1981 she earned her MFA from the Otis Art Institute in Los Angeles. In 1983, Saar became an artist-in-residence at the Studio Museum in Harlem, incorporating found objects from the city environment. Saar completed another residency in Roswell, New Mexico, in 1985, which augmented her urban style with Southwest Native American and Mexican influences.
Saar's style encompasses a multitude of personal, artistic, and cultural references that reflect the plurality of her own experiences. Her sculptures, installations, and prints incorporate found objects including rough-hewn wood, old tin ceiling panels, nails, shards of pottery, glass, and urban detritus. The resulting figures and objects become powerful totems exploring issues of gender, race, heritage, and history. Saar's art is included in museums and private collections across the U.S.