January 31, 2023
1/31/23
During NMWA's renovation, recent additions to the collection have elevated our holdings and furthered our plans for reopening. The museum recently received a gift of more than 60 works from the collection of late founders Wallace and Wilhelmina Holladay, in addition to significant donations of art from outreach committees, long-time patrons, and new friends.
New acquisitions from the museum's fiscal year ending in June 2022 stretch from the 17th century to the present. They include paintings by Louise Abbéma and Sylvia Sleigh; sculptures by Magdalena Abakanowicz and Shinique Smith; prints by Leonor Fini, Jiha Moon, and May Stevens; and photographs by Nan Goldin, Sally Mann, and Ana Mendieta. These additions—and other selections highlighted here—are inspiring NMWA's curatorial team as we plan to share the collection afresh in fall 2023.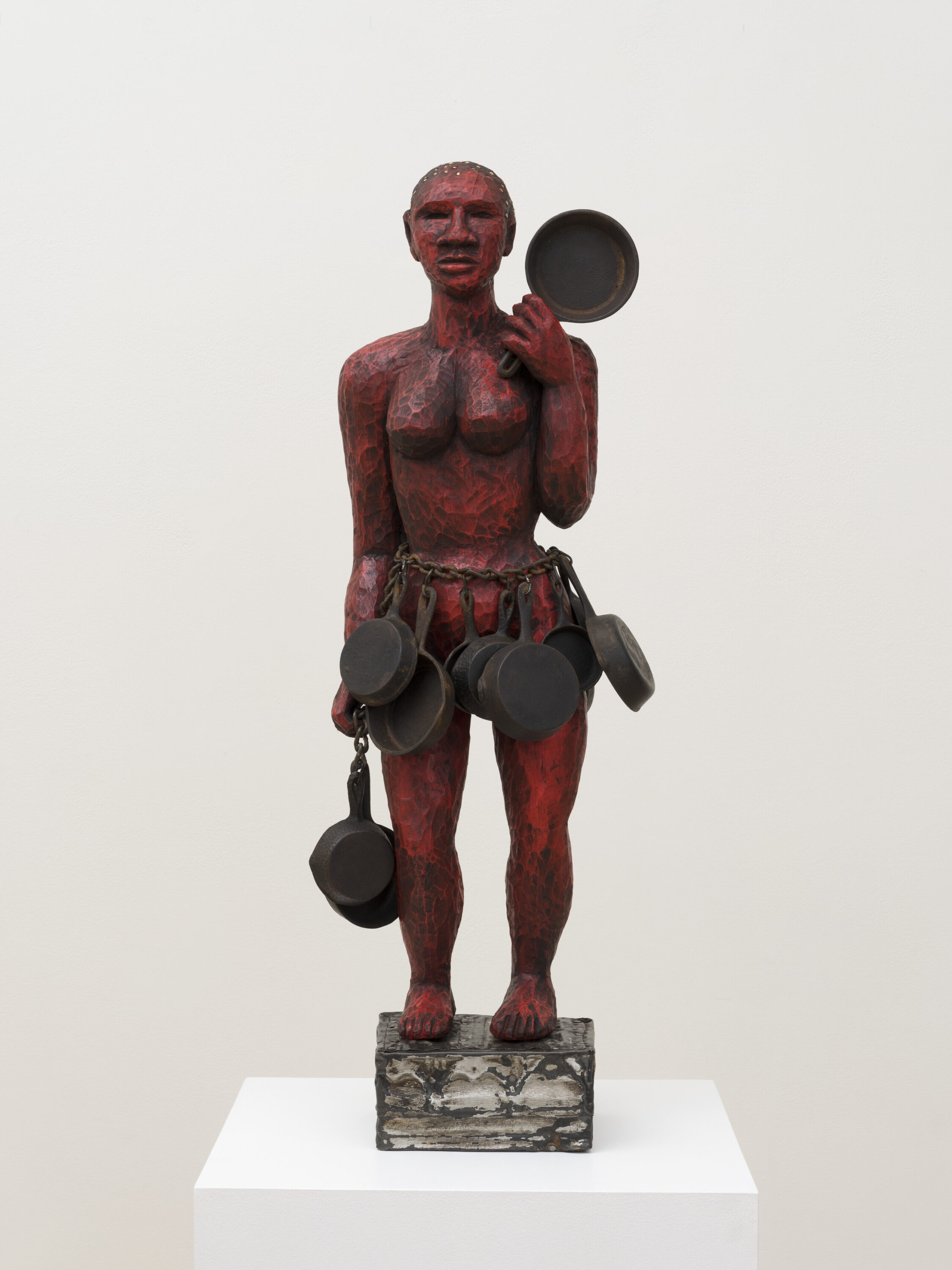 Through her sculptures, drawings, and prints, Alison Saar explores the subjects of racism, sexism, ageism, and the specific challenges of being biracial in America. Touching on many personal, artistic, and cultural references, Saar's work reflects the plurality of her own experiences. In many of her works, Saar invokes the kitchen as a powerful realm, where a woman—in her roles as mother, caretaker, provider, and priestess—cooks, conjures, concocts, captivates, and commands. In Scorch Song (2022), a female figure stands upright, carved from wood and girded with a skirt of cast iron skillets like armor. She holds another pan as if a weapon.
This fierce figure not only nourishes her loved ones, but also protects and defends them. While NMWA holds an impressive collection of the artist's prints, Scorch Song is notably the first sculpture by Saar to enter the collection.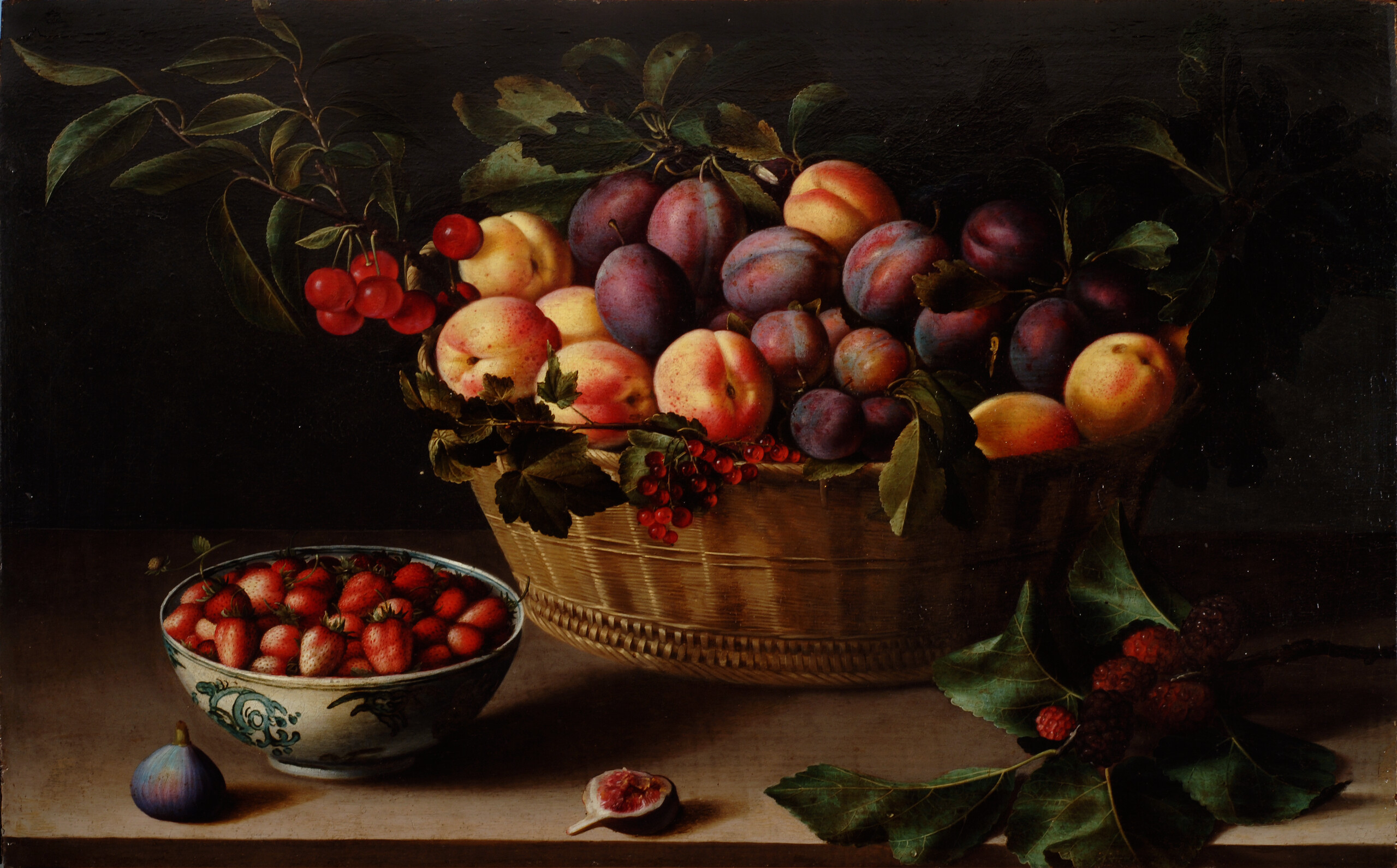 Born and raised in Paris, Louise Moillon lived in the neighborhood of Saint-Germain-des-Prés, an area of the city that was an enclave of Protestant refugees from the southern Netherlands. Among these expatriates were artists who brought a tradition of tabletop still-life painting. Moillon, also a Protestant, was a leading member of this group, and with them developed her sober and dignified style featuring arrangements of fruit and flowers. Moillon's Still Life with Basket of Plums, Peaches, Cherries and Redcurrants, Together with Fraise-de-Bois in a Porcelain Bowl, Figs, and Mulberries on a Wooden Ledge (ca. 1630) is the third work by the artist to enter the collection. The other two were also gifts from the Holladay collection.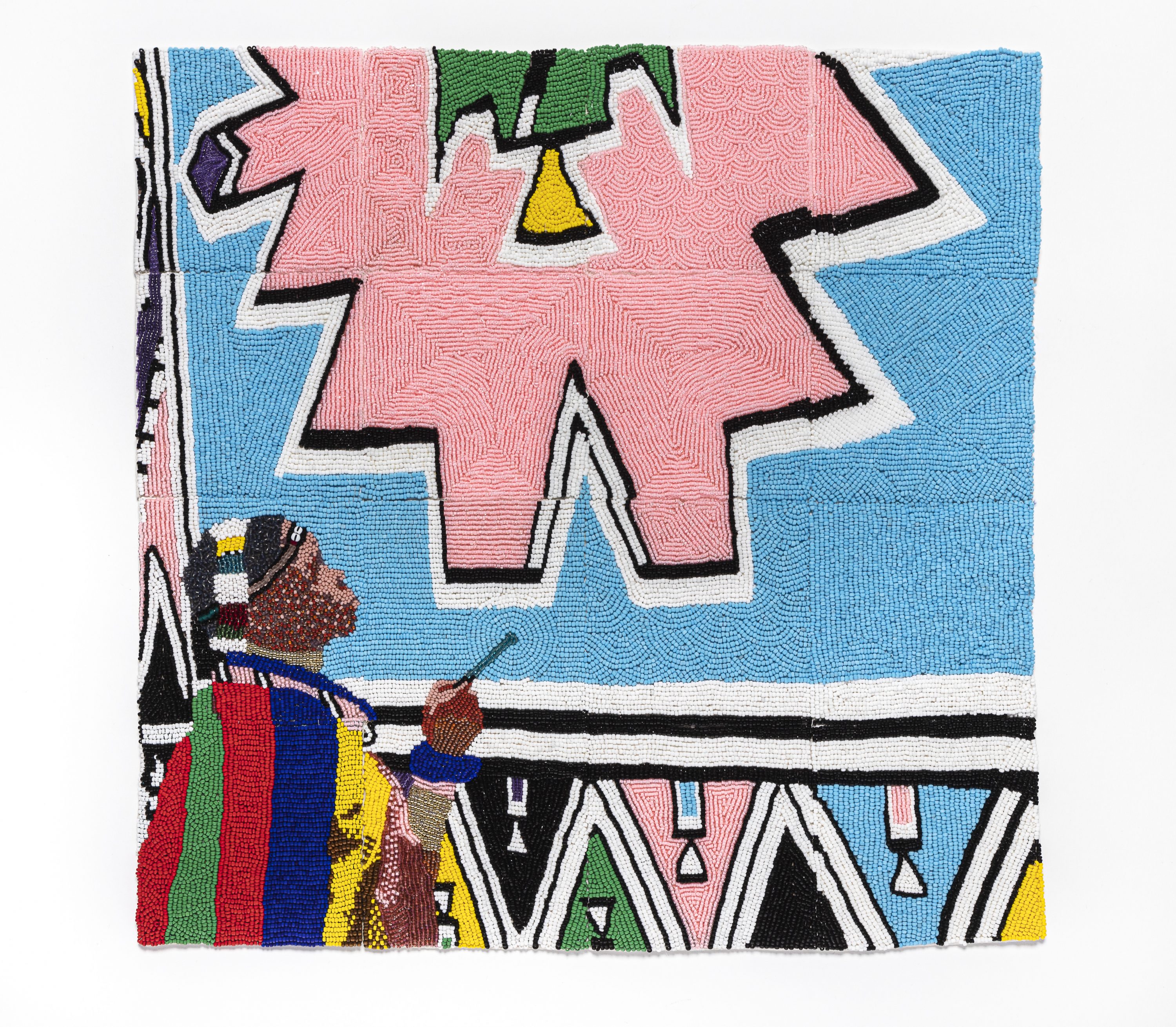 Textile and social practice artist Sonya Clark is renowned for her mixed-media works that address race and visibility, explore Blackness, and redress history. While Clark often applies fiber art techniques to materials such as human hair, thread, and other textiles, her beaded works, too, convey her interest in familial and ancestral bonds. In Esther Mahlangu's Touch (2015), she depicts celebrated South African Ndebele artist Esther Mahlangu painting a mural for the Virginia Museum of Fine Arts, in Richmond. This work was included in NMWA's 2020 exhibition Sonya Clark: Tatter, Bristle, and Mend. It has an additional connection to the museum's history, as Mahlangu created a mural on NMWA's exterior in 1994. While the collection includes several sculptural and photographic works by Clark, this is the first beaded piece by the artist to be accessioned.