November 17, 2023
11/17/23
We spoke with NMWA Director of Publications Elizabeth Lynch about the museum's brand-new collection highlights catalogue, which explores the breadth of the museum's holdings and draws connections among more than 180 works. Buy your copy today!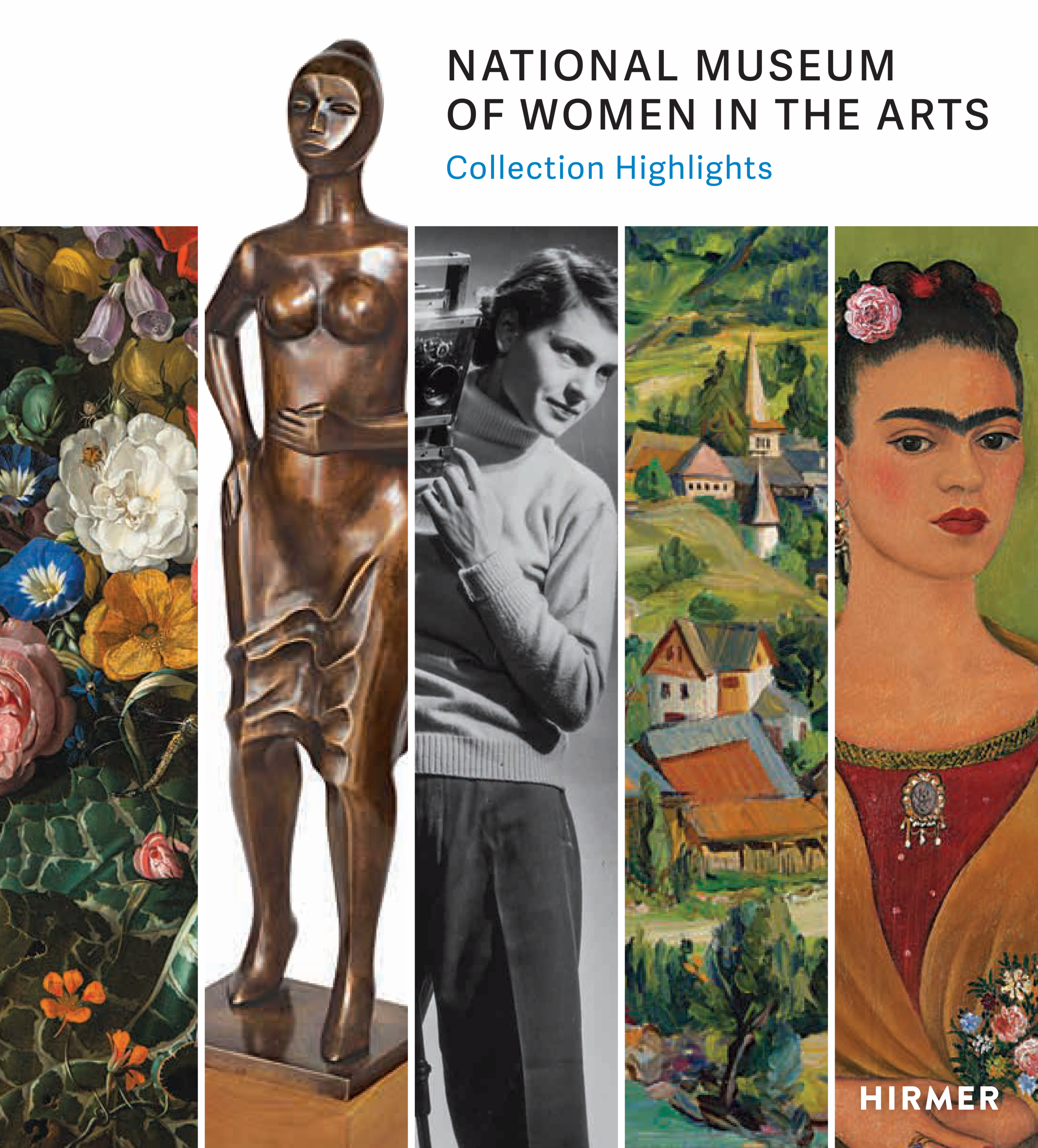 A book like this is a huge undertaking! Briefly tell us about the process from conception to publication.
Yes—we started the planning stages years ago, and this project kept us very busy during the building's renovation. With colleagues including curators, educators, and members of NMWA's shop, development, and leadership teams, I discussed goals for the project. We wanted to bring in more voices: artists, outside curators and writers, and others who would help us illuminate the works in our collection. We also wanted to feature many of the great works of art that NMWA has acquired since we last created a collection highlights catalogue twenty years ago.
We reached out to many wonderful partners who agreed to contribute essays. We then worked with a great team at Hirmer Publishers on the design and production of the book. We're very proud of it.
Can you describe how the catalogue is organized and its features?
It has a thematic organization that shares certain goals of the thematic organization of our galleries. NMWA's curators have presented our collection galleries thematically since 2017, with the aim of breaking down exclusionary categories like nationality and time period, instead emphasizing commonalities among women and nonbinary artists across chronology and medium. This leads to a lively presentation that enables visitors to make new discoveries.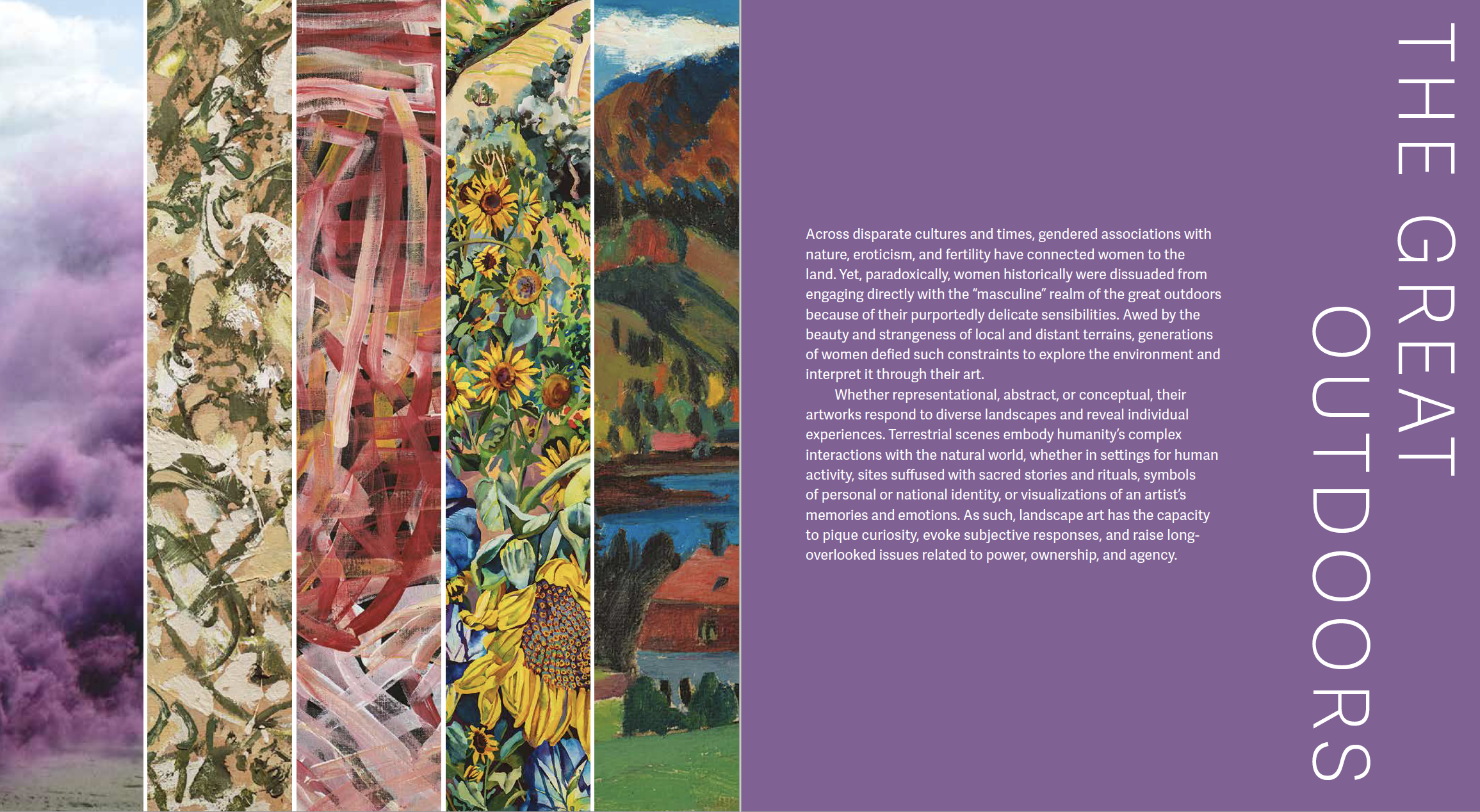 We created thematic chapters for the book that would have a similar effect: "Face to Face" and "Body Language" focus on artists' interpretations of portraiture and the human figure, for example, while others, such as "Handle with Care" on artists' books and multiples, feature mediums that the museum holds in depth.
In addition, a graphic element called "See more" appears throughout the book, encouraging readers to flip through and make extra connections. It's a way for readers to "choose your own adventure" and perhaps see a new way of linking one artwork or essay to another.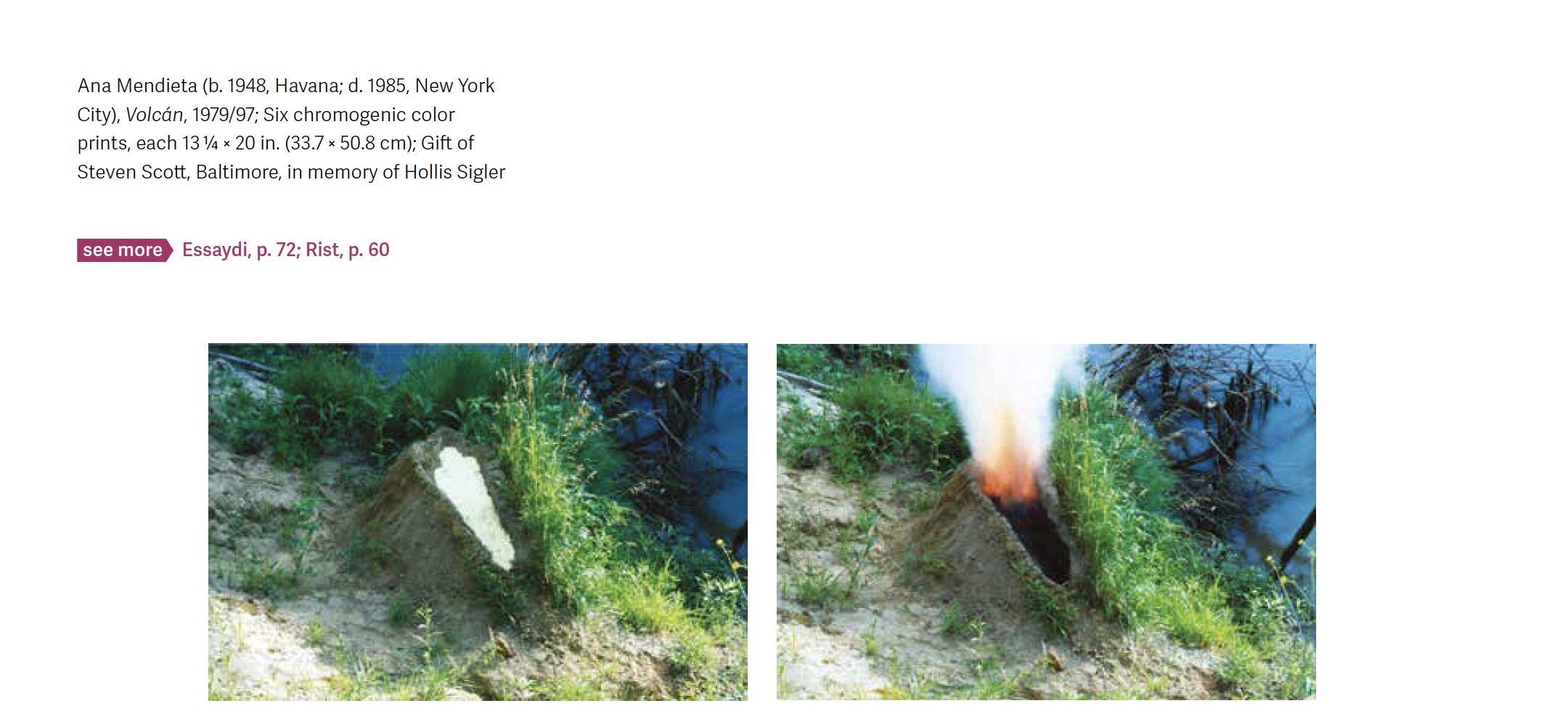 From the book's many essayists and artist contributors (nearly fifty!), what was the most surprising information that you learned?
I felt lucky and grateful to work with the artists who wrote statements on their work: for example, Alison Saar's text illuminated the rich references—from Greek mythology to Josephine Baker—behind her sculpture Scorch Song (2022), and Joana Vasconcelos wrote a powerful statement about her feminism and her art.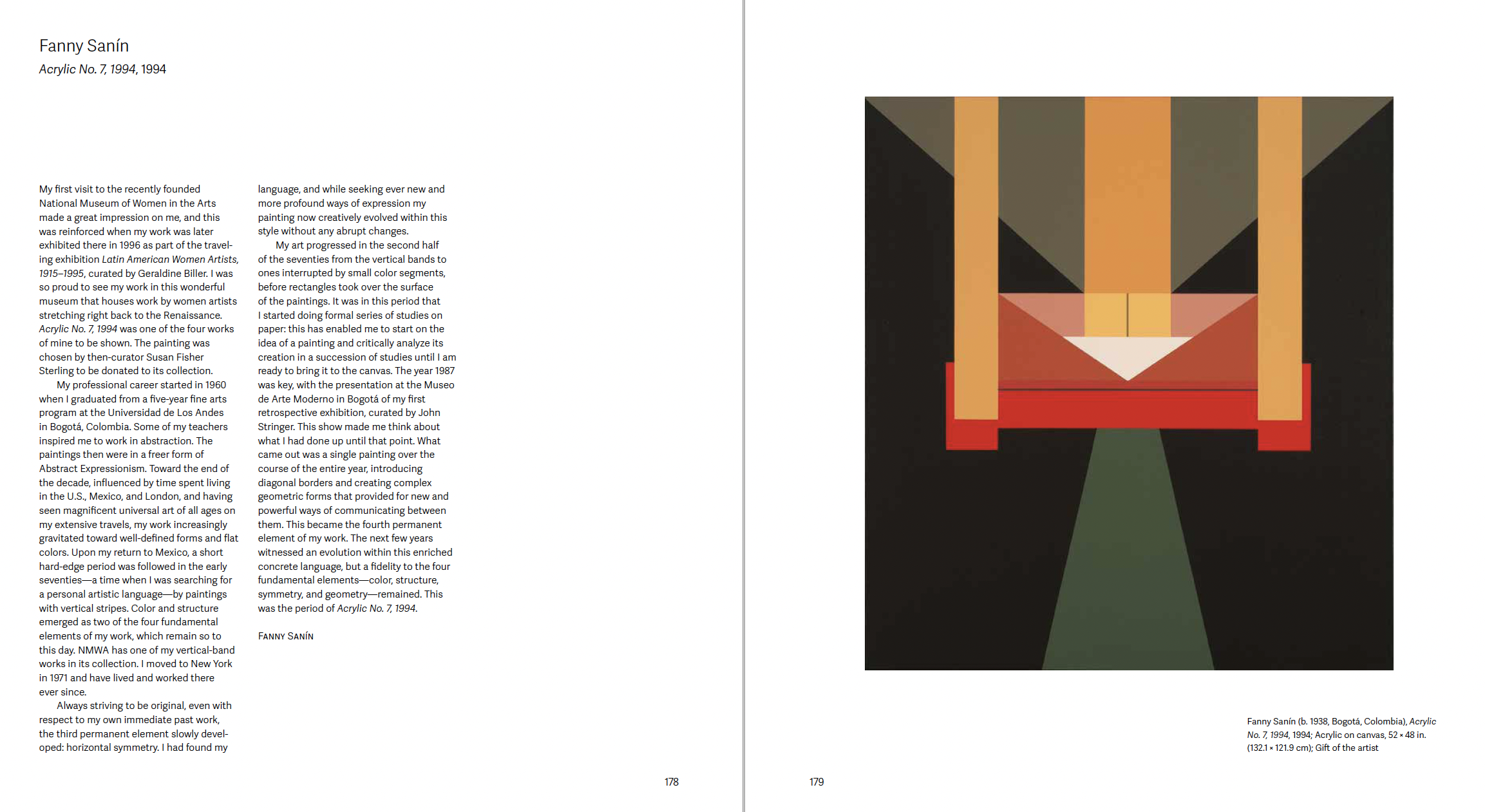 Many artists and essayists told stories of their longtime connections with NMWA, including Fanny Sanín, who wrote about the first time the museum exhibited her abstract painting and the way she developed her signature style; Bridget R. Cooks, who wrote about discovering the art of Alma Woodsey Thomas during a NMWA internship early in her career as an art historian; and the Guerrilla Girls, who wrote about why they included a reference to NMWA in one of their iconic posters.
There are so many more I could mention—some essays were surprising, many were heartfelt, and overall, they reminded me of NMWA's amazing and generous community.
What didn't make it into the book—be it an artwork, text, or something else entirely—that you wish we could have included? Why?
This is hard to answer, and I'm biased! If we had an extra 100 pages, I certainly have ideas about what we could have included, but I'm so pleased with the book as it is.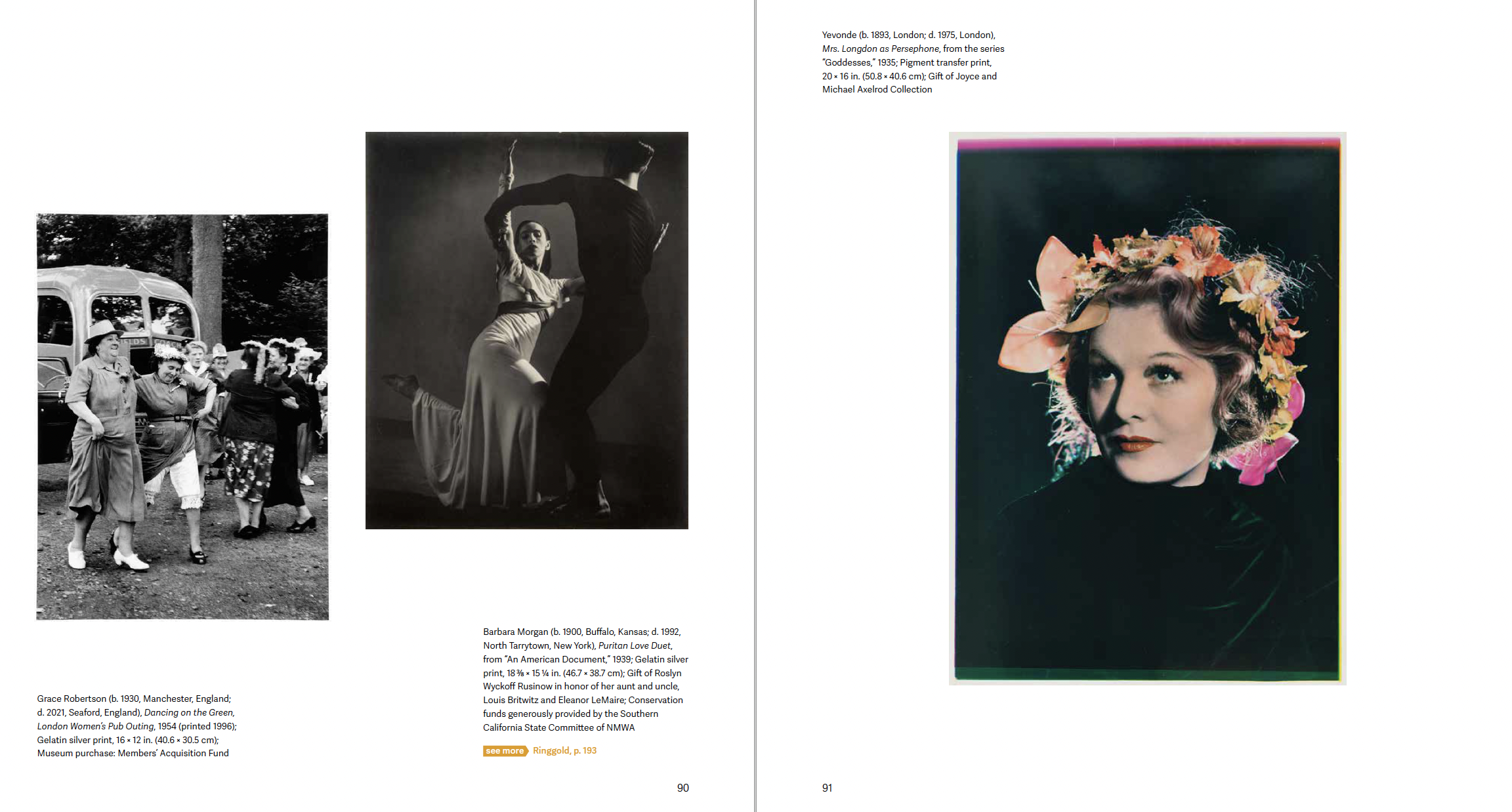 What five women artists—living or dead, in our collection or not—would you love to interview for the next great NMWA publication?
If the dead could speak, I'd invite Elizabeth Catlett, Joan Mitchell, Sophie Taeuber-Arp, Alma Woodsey Thomas, and Remedios Varo to discuss their work.