November 3, 2023
11/3/23
After a long two-and-a-half-year renovation, I am thrilled to welcome visitors to the "new NMWA!" Join me as I reflect on our celebratory and action-packed reopening festivities.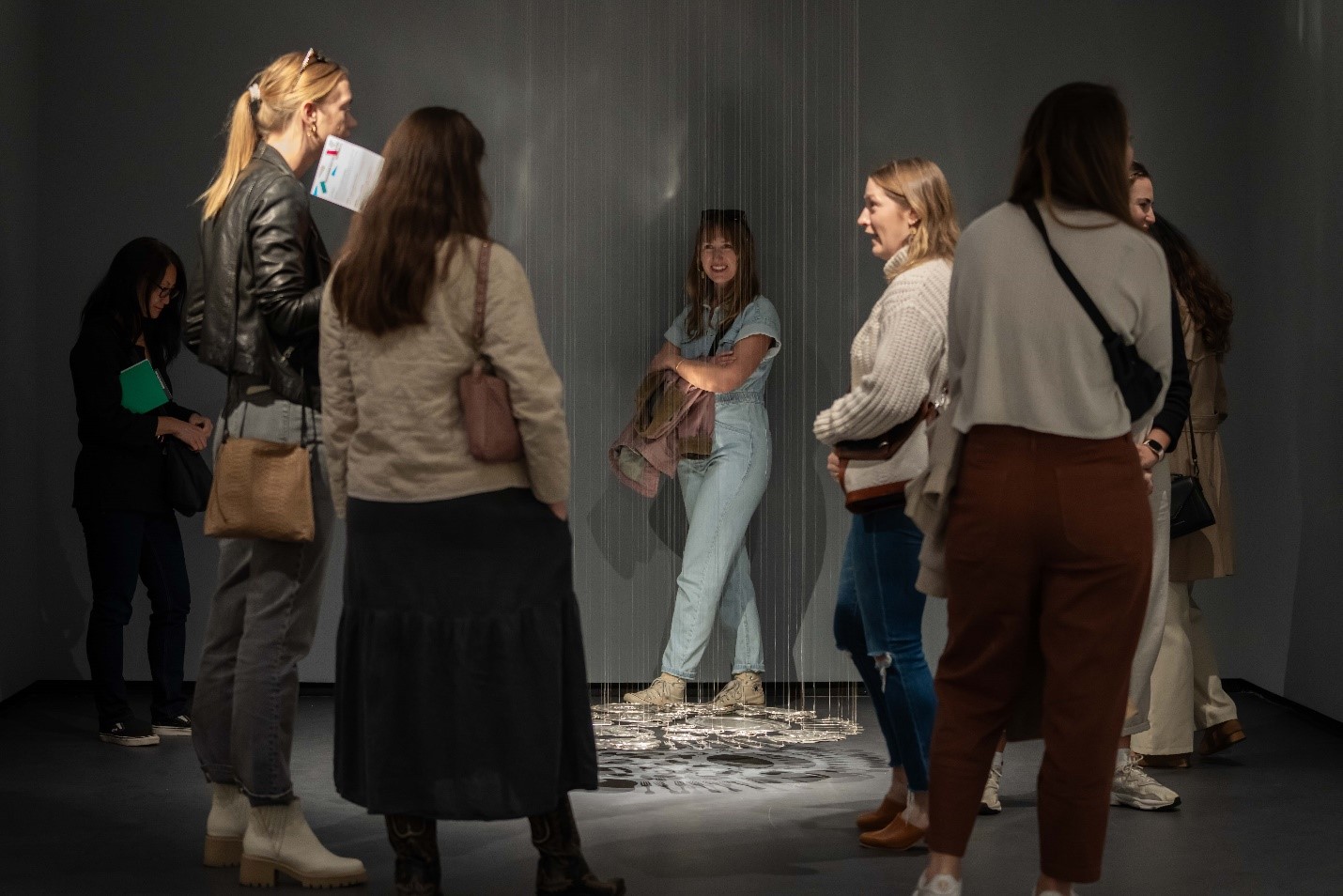 In the lead-up to reopening, we were honored to host First Lady Jill Biden, who spoke at a gathering for supporters and friends who made the renovation possible. A longtime fan of the museum, Dr. Biden said, "when women artists have a place to show their work, when they are recognized for it, the world begins to value them differently too—to listen to what they have to say."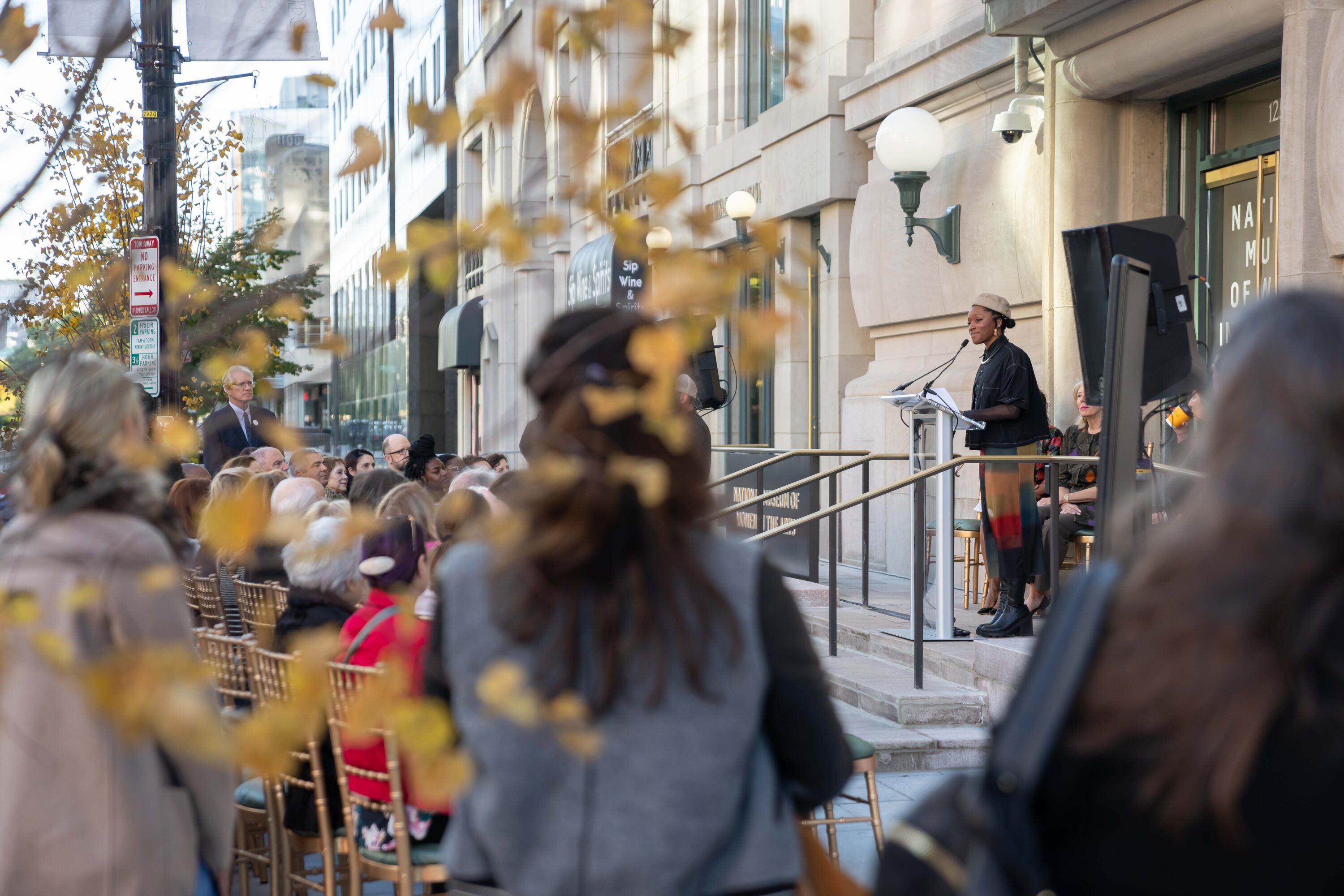 On October 21, our grand reopening day, poet Alexa Patrick performed a new work inspired by the museum to a group of NMWA friends and staff at our ribbon cutting ceremony. She honored the women whose art is on our walls, exclaiming:
"Thank you, Fede!
Thank you, Alice!
Thank you, Niki!
Thank you, Frida!
Thank you, Chakaia!
Thank you, Amy!
and Georgia! and Alison! and The Guerrilla Girls! and! and! and!
for carrying our culture,
giving us bricks to build
resistance, revolution,
renaissance"
We were also grateful for the presence of D.C. Mayor Muriel Bowser. In her remarks, she spoke of the museum's enduring importance to the city as a beacon of culture and social change. She joined me, Board Chair Winton Holladay, Events Chair Gina Adams, Board President Susan Goldberg, and Larry Di Rita, Bank of America President, Greater Washington, D.C., to officially cut the ribbon and invite the public into the building.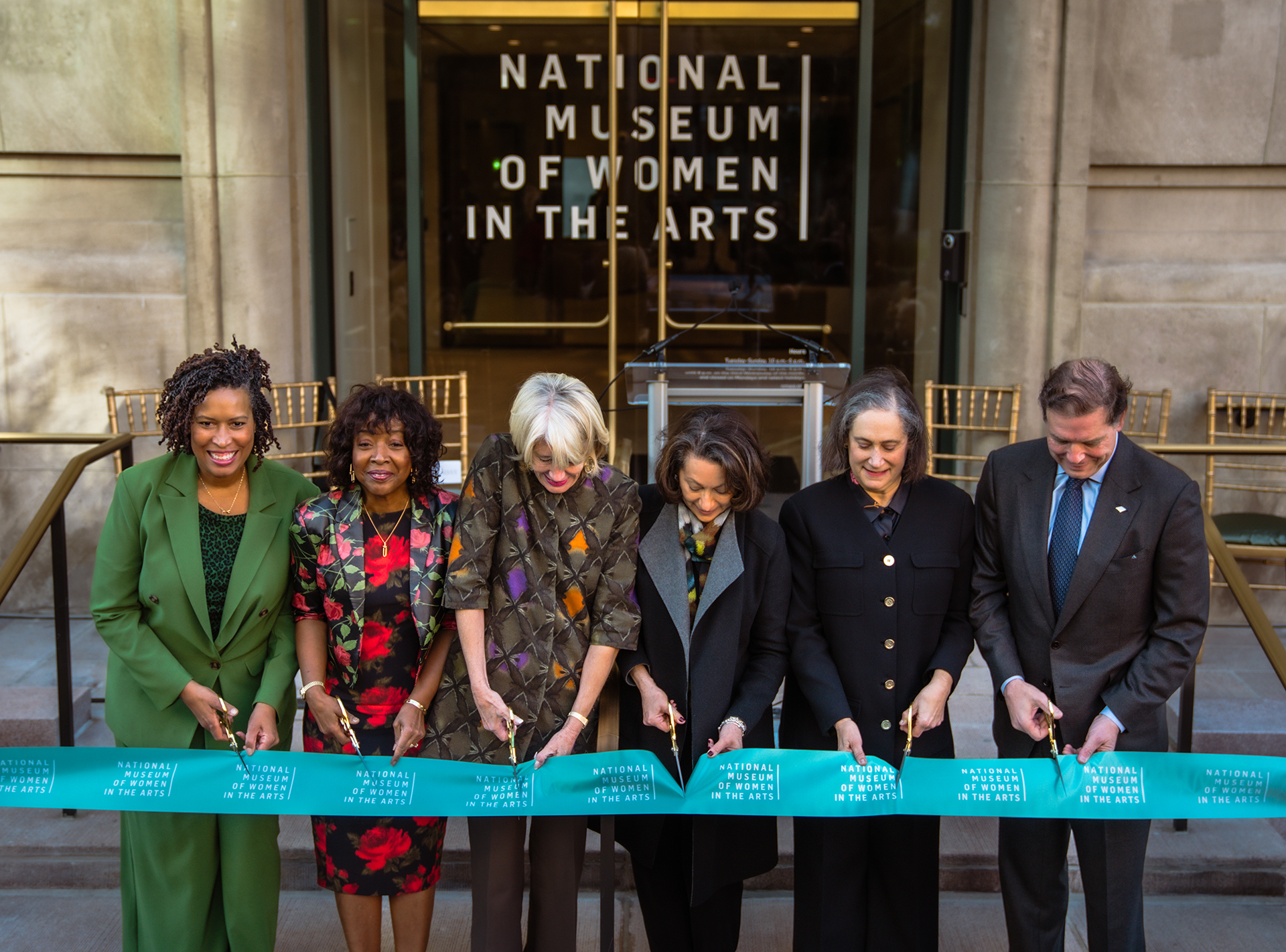 After that, the museum was officially open! I was outside to greet the first visitors as they waited to enter. It was a true delight to meet so many guests at this exciting moment.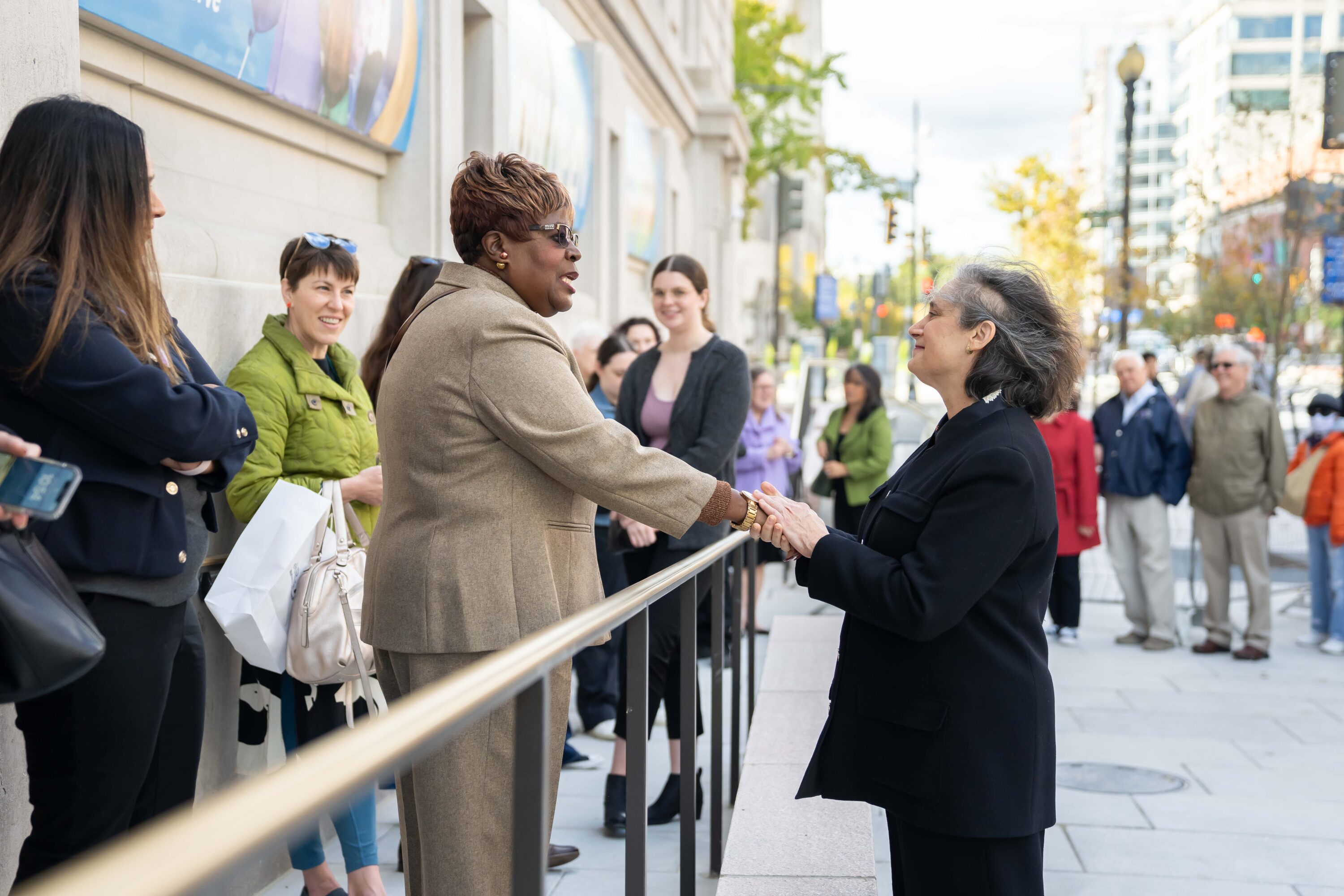 The day featured many surprises and delights. Les the DJ and BOOMscat enlivened the Great Hall with their music. Vendors, all local women, provided samples and tastings of their wares and food, and Ars Poetica wrote personalized on-the-spot poems for visitors in our revamped Library and Research Center. Throughout the afternoon, we hosted spotlight conversations in the galleries as people saw old favorites and new works from the collection and special exhibitions.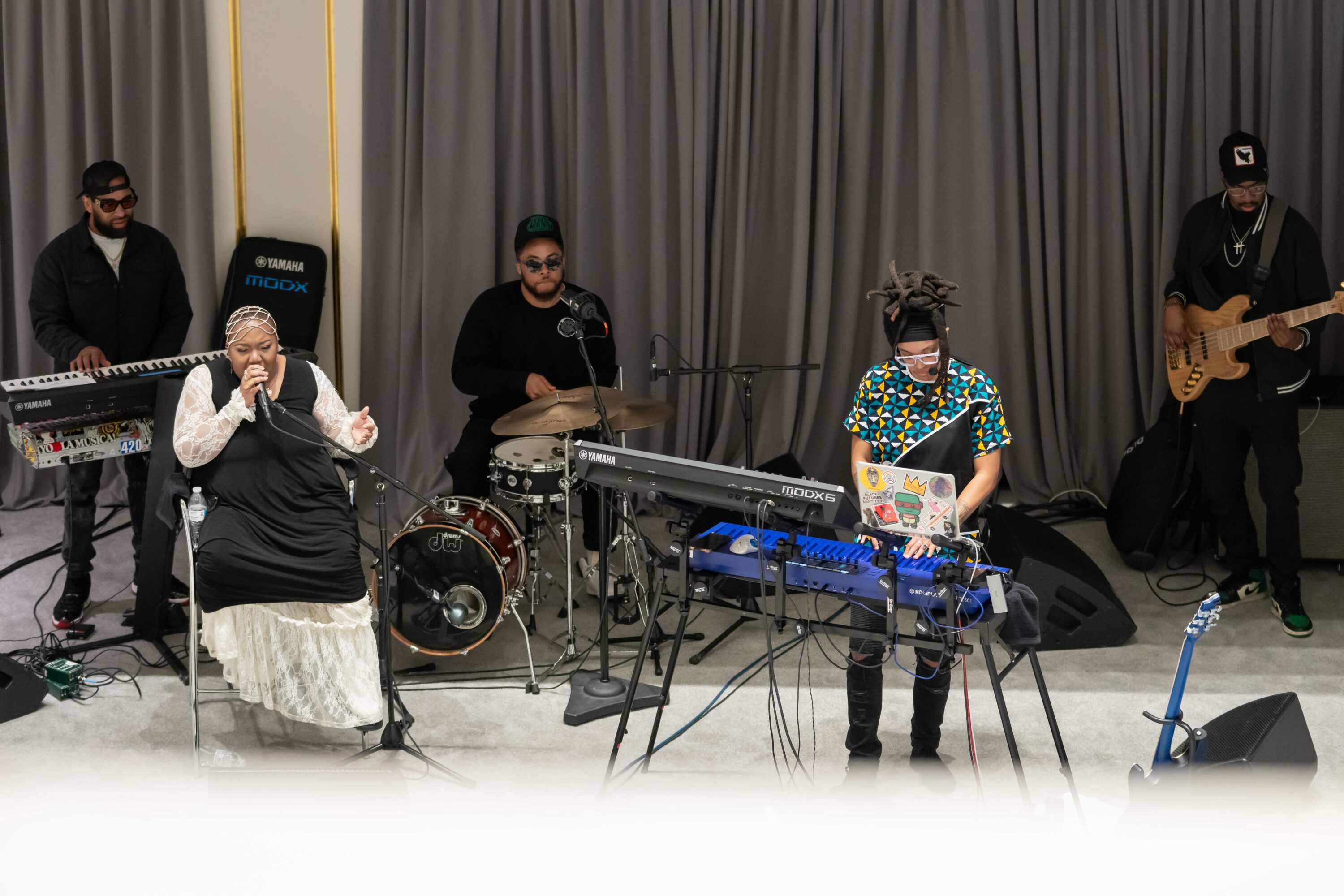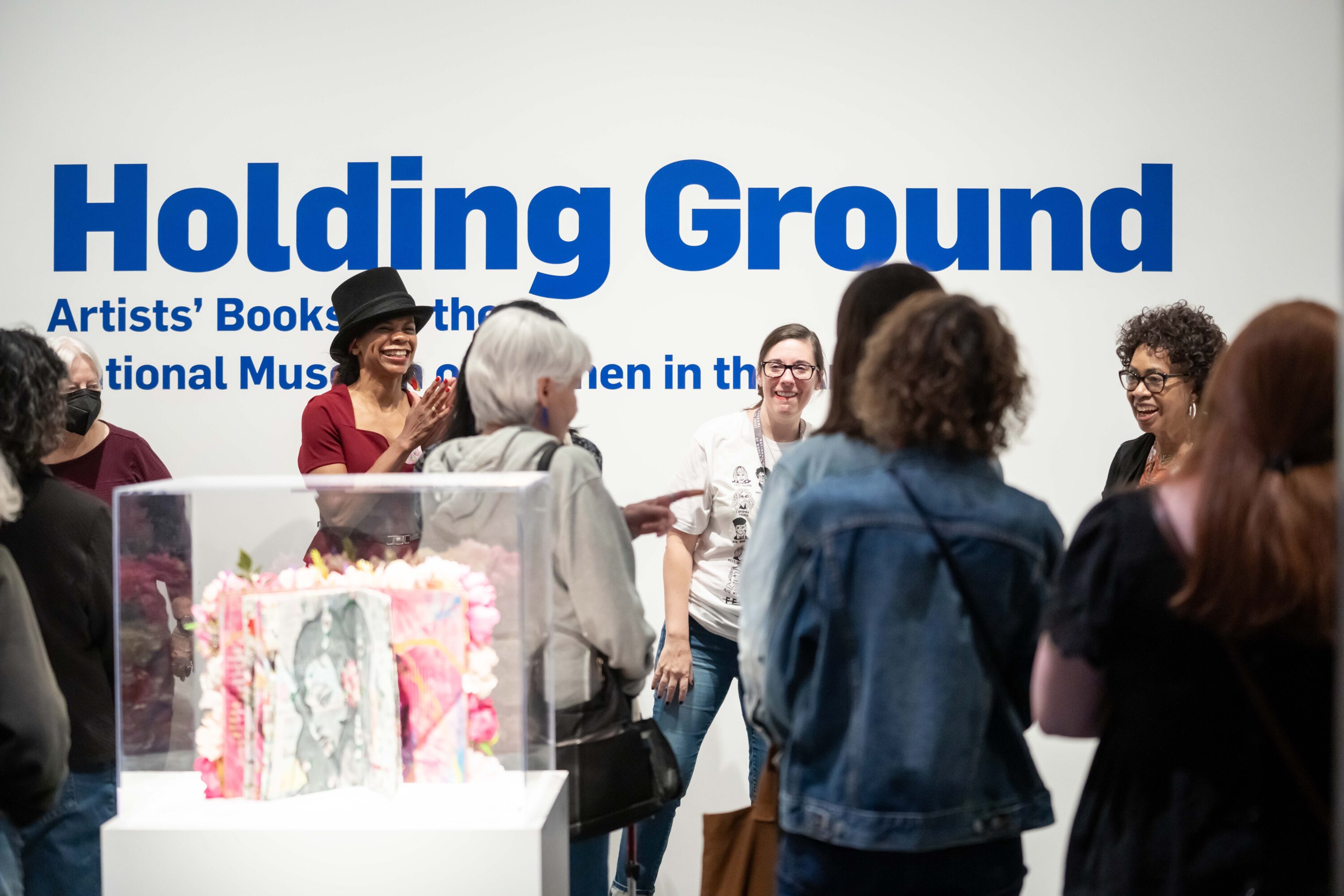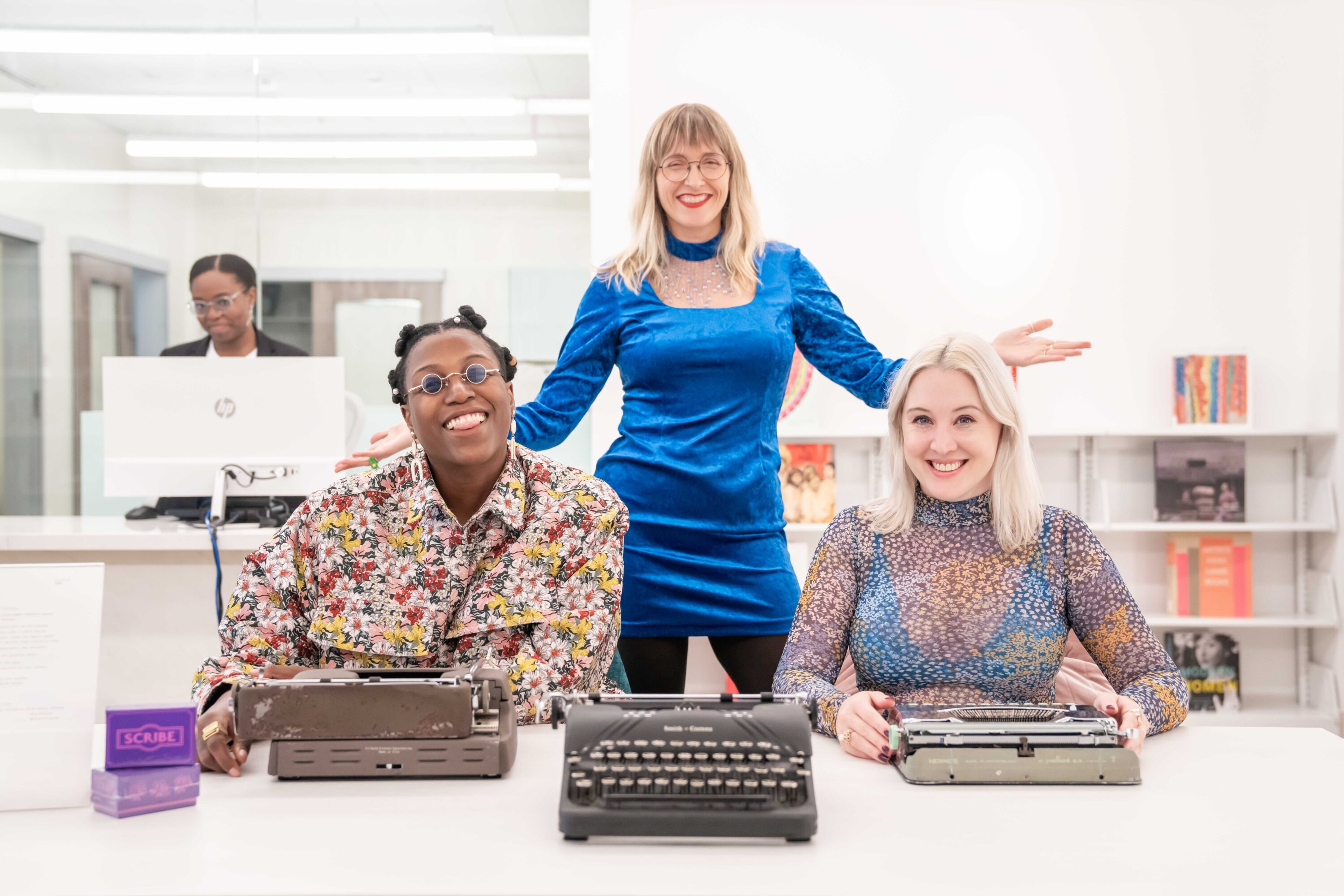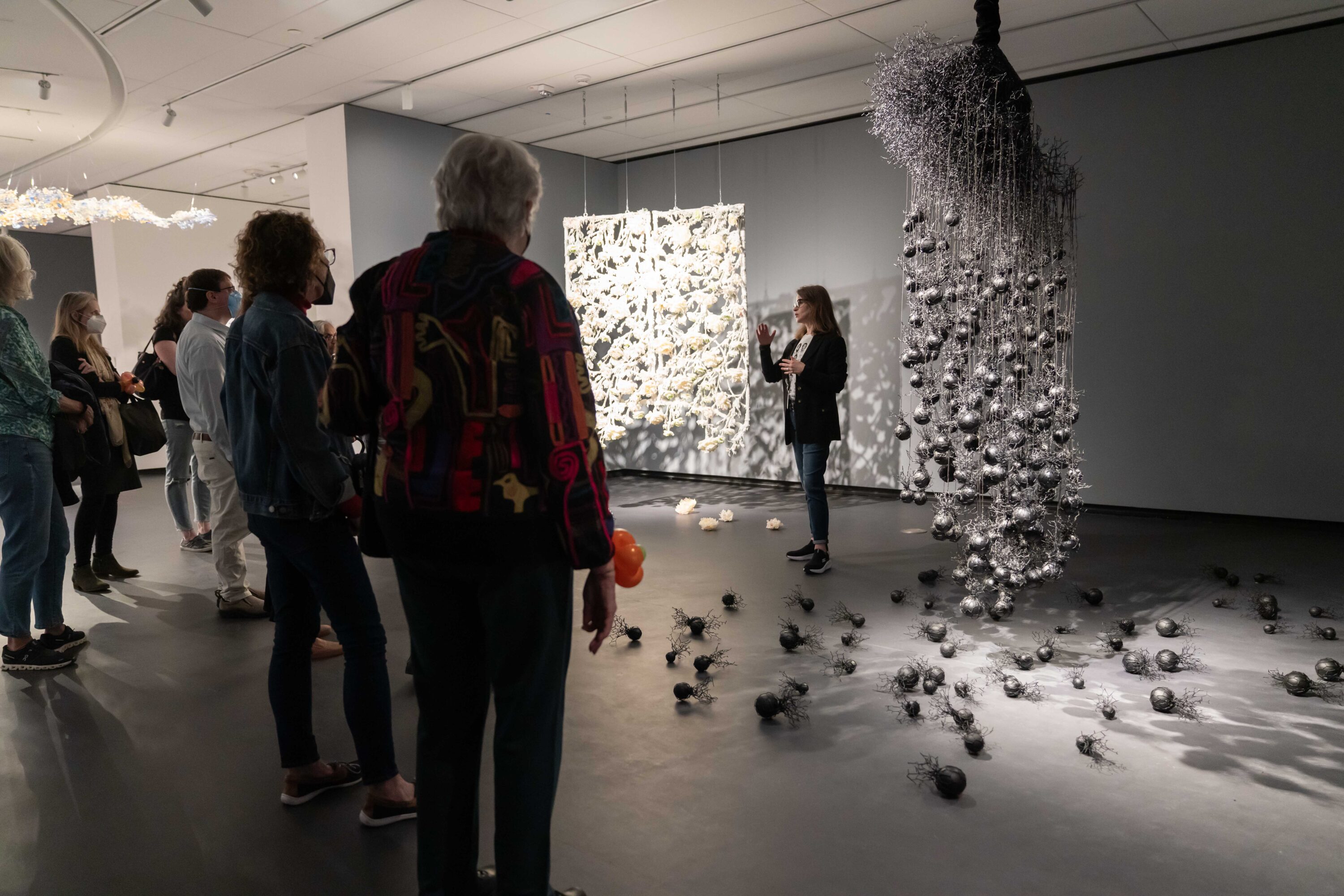 One of my favorite activities of the day (to watch!) was flash tattooing by artist Bibi Abelle. Bibi created a new selection of fine line tattoos, her signature, inspired by NMWA's collection. She was fully booked within the first hour, and I continue to find it touching that so many people wanted to permanently memorialize their visit (don't worry—we had plenty of temporary tattoos on hand, too).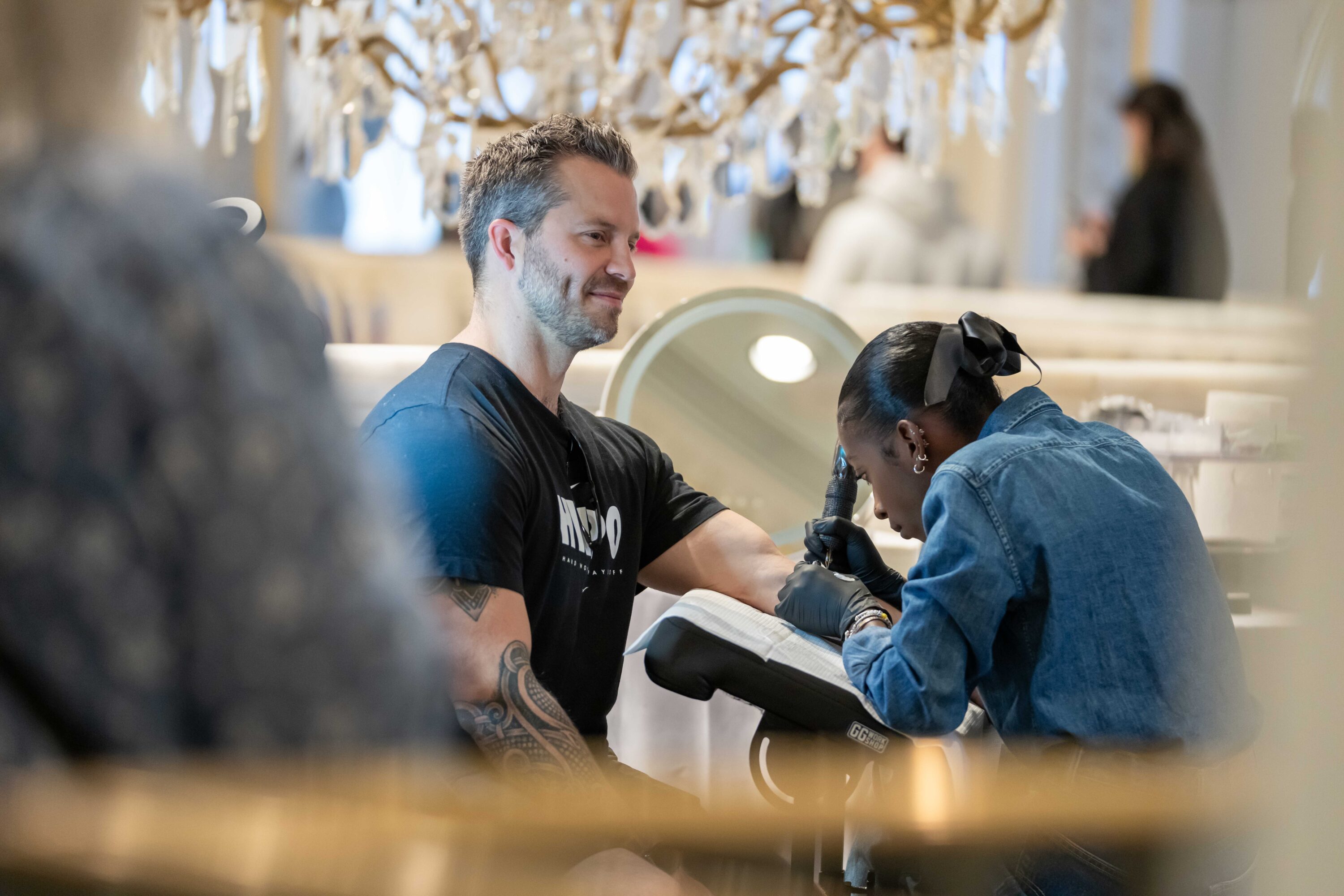 The day also featured the first use of our brand-new flexible studio/classroom. Visitors colored postcards—custom designed by artist Amy Wike—and designed buttons inspired by the museum's collection. I guarantee this was the first of many art-making moments in this space.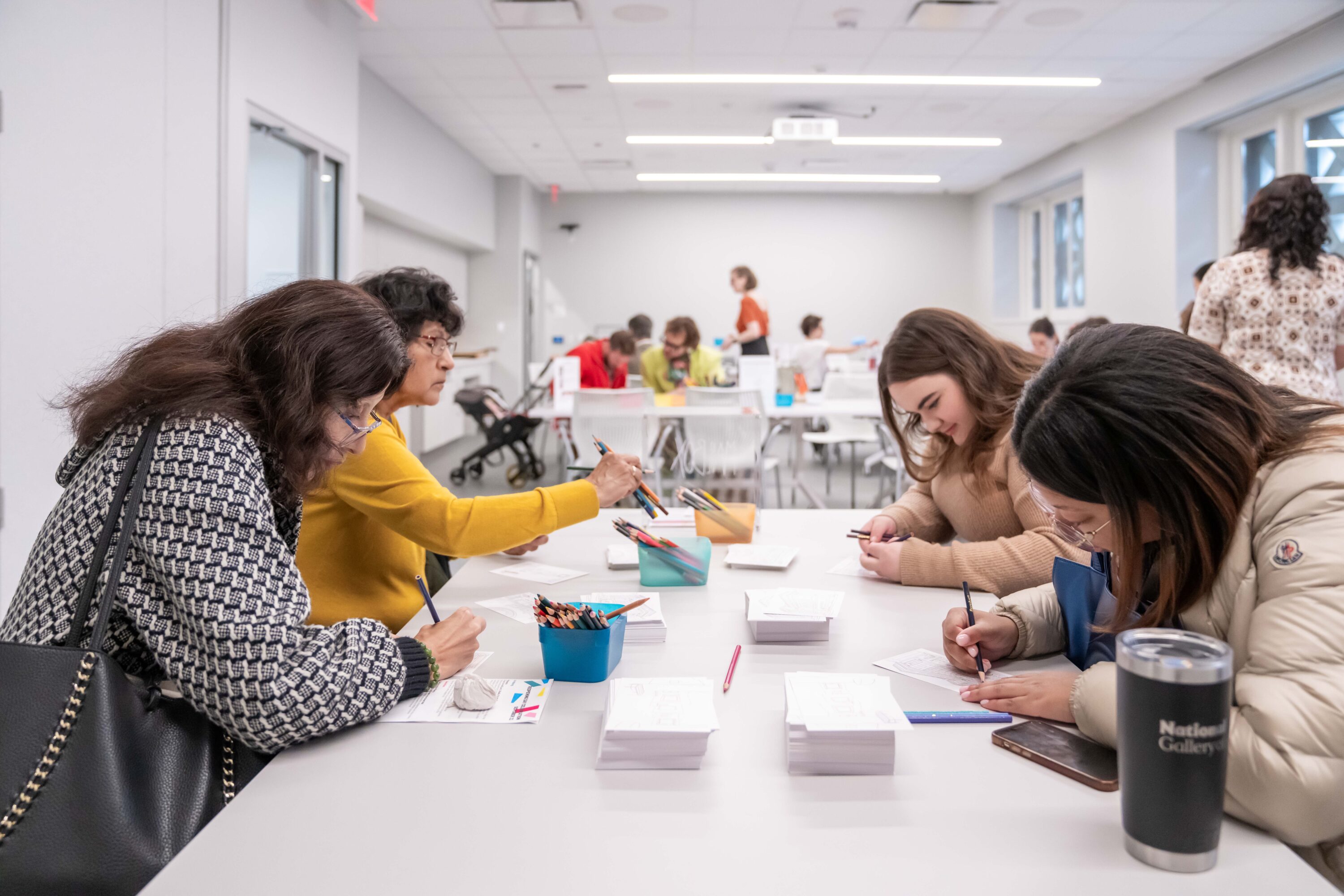 To close out this momentous day, the brilliant performers from Batalá Washington filled the Great Hall with their rousing drumbeats. I can think of no better way to cap off such a festive and joyous moment for NMWA. I am thankful for the time and talent of everyone who helped make the day such a success.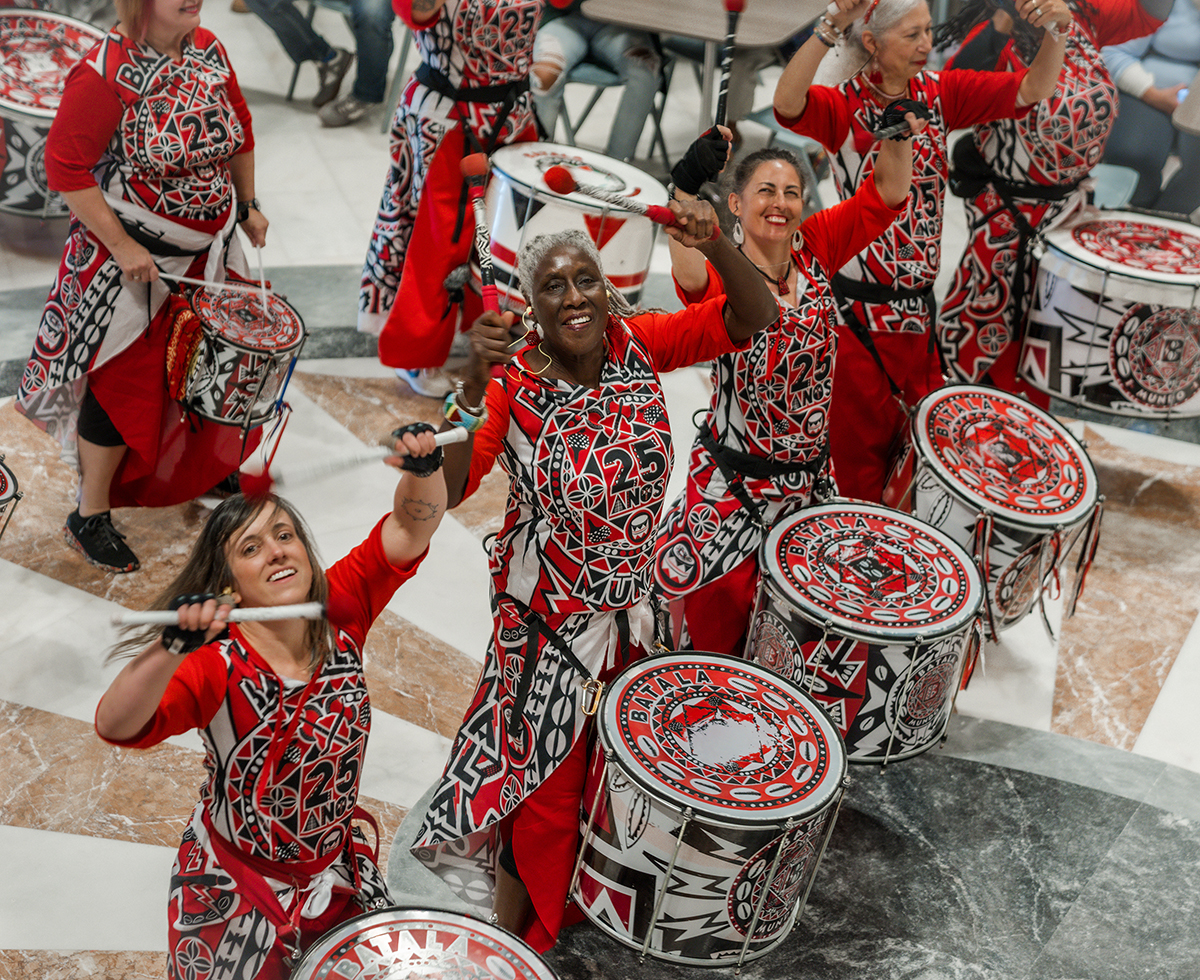 I want to share heartfelt thanks to everyone who brought this entire project to life: supporters and friends, architects and engineers, construction and installation crews, and NMWA staff, who worked around the clock to prepare for this grand reopening. And to the reader, to friends of the museum and those who haven't made the trip yet, we are ready for you.