October 4, 2022
10/4/22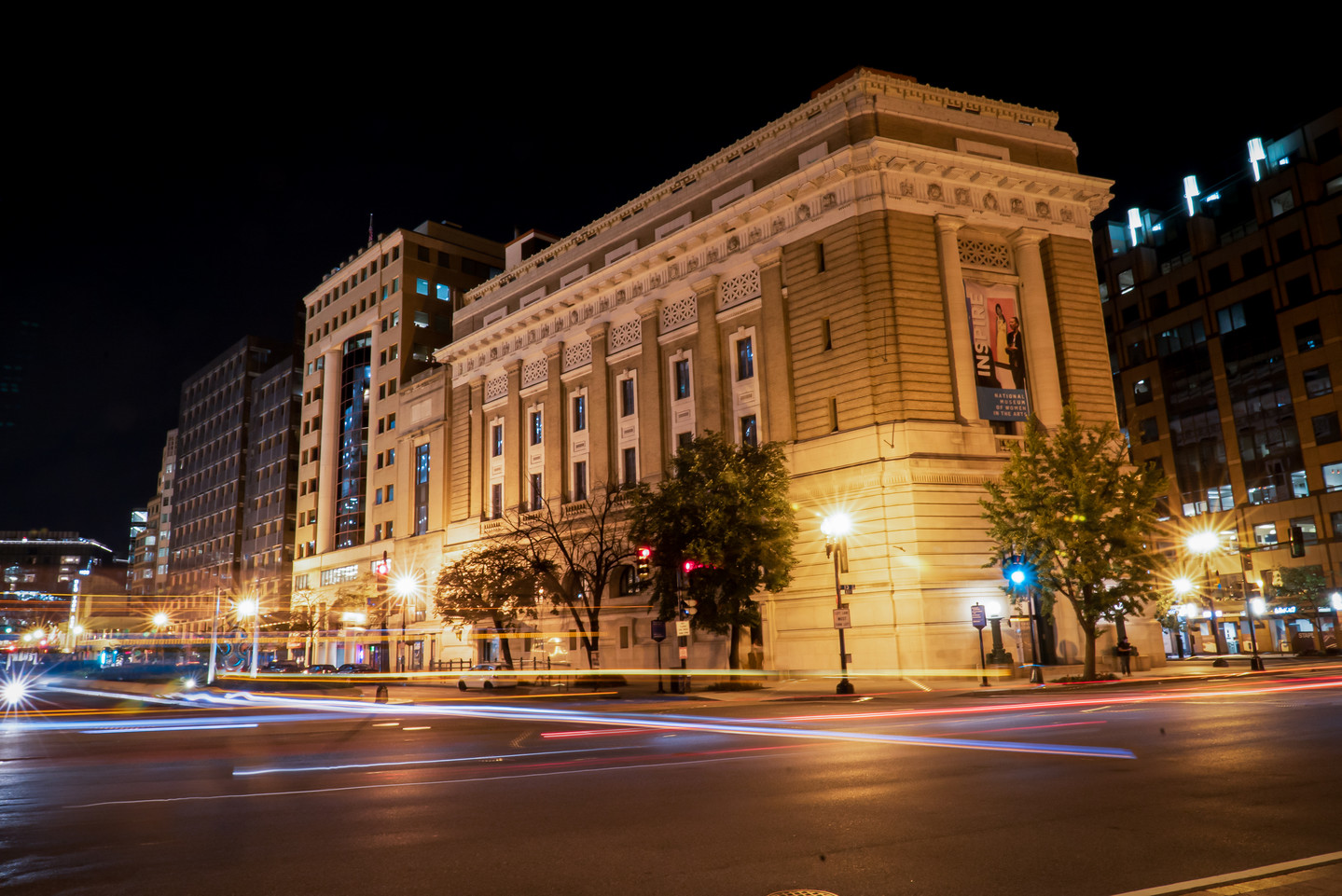 The museum building has been closed to visitors for more than a year now, but the construction site is buzzing with activity. The team, led by architectural firm Sandra Vicchio & Associates, is working diligently on rebuilding and reimagining our home from top to bottom. During visits to the site in recent months, I am always delighted to see how much progress is being made. The project is striking a beautiful balance between preserving the building's historic charm and improving its interior spaces, façade, and infrastructure.
In addition to increased gallery spaces, we're adding a new Learning Commons, featuring an Education and Public Programs Studio for hands-on workshops and improved research library; an updated, state-of-the-art Performance Hall; and more efficiently designed museum collection storage and conservation areas. The much-loved Museum Shop will expand to accommodate more items by women-owned companies and women makers. The building will be transformed from an accessibility standpoint, giving all visitors easy and clear access to gallery and program spaces.
Several weeks ago, Sandra Vicchio, conservator Wendy Jessup, and architect Cara Versace joined NMWA educators to discuss their involvement with the project. You can view their full conversation below.
We've also just announced a bit of news about the inaugural special exhibition, which I am excited to share will feature large installations and sculptures in an innovative, immersive display. Focused on pioneering large-scale sculpture by women, the project presents artworks by Petah Coyne, Beatriz Milhazes, Cornelia Parker, Mariah Robertson, Alison Saar, Shinique Smith, Joana Vasconcelos, Ursula von Rydingsvard, and others. Sculptures will be suspended from the ceiling, arc across walls, and project outward from corners to create an intimate reciprocity between artist and viewer. How wonderful it will be to celebrate our new building by showcasing art that could not have been displayed prior to the renovation!
Of course, favorites from NMWA's collection will be presented as well. Works will be shown thematically with a diverse selection of work from the historic to the contemporary, including works by Rosa Bonheur, Julia Margaret Cameron, Judy Chicago, Sonya Clark, Lalla Essaydi, Joan Mitchell, Clara Peeters, Jaune Quick-to-See Smith, Faith Ringgold, Alma Woodsey Thomas, and Mickalene Thomas, among many others.
The inaugural exhibitions will also include a series of new videos profiling women artists, created by NMWA and the award-winning film company Smartypants. Through personal reflections, the videos will explore artists' inspirations, challenges, and visions for the future. We are excited to explore this new avenue for storytelling in celebration of the reopening.
There is still much work to do, and NMWA staff are busy planning for your return. We cannot wait to open the doors and share with you the works of women artists—familiar favorites and exciting new additions alike. Until then, I am excited to continue to update you on our progress.