September 30, 2022
9/30/22
Iranian artists have reacted with outrage and are calling for solidarity after Mahsa Amini died in police custody in Tehran on September 16. Amini's death sparked protests including women cutting their hair off in public and burning their mandated veils. Artists such as Shirin Neshat, whose work focuses on women's rights and the Iranian diaspora, are sharing their perspectives around the world.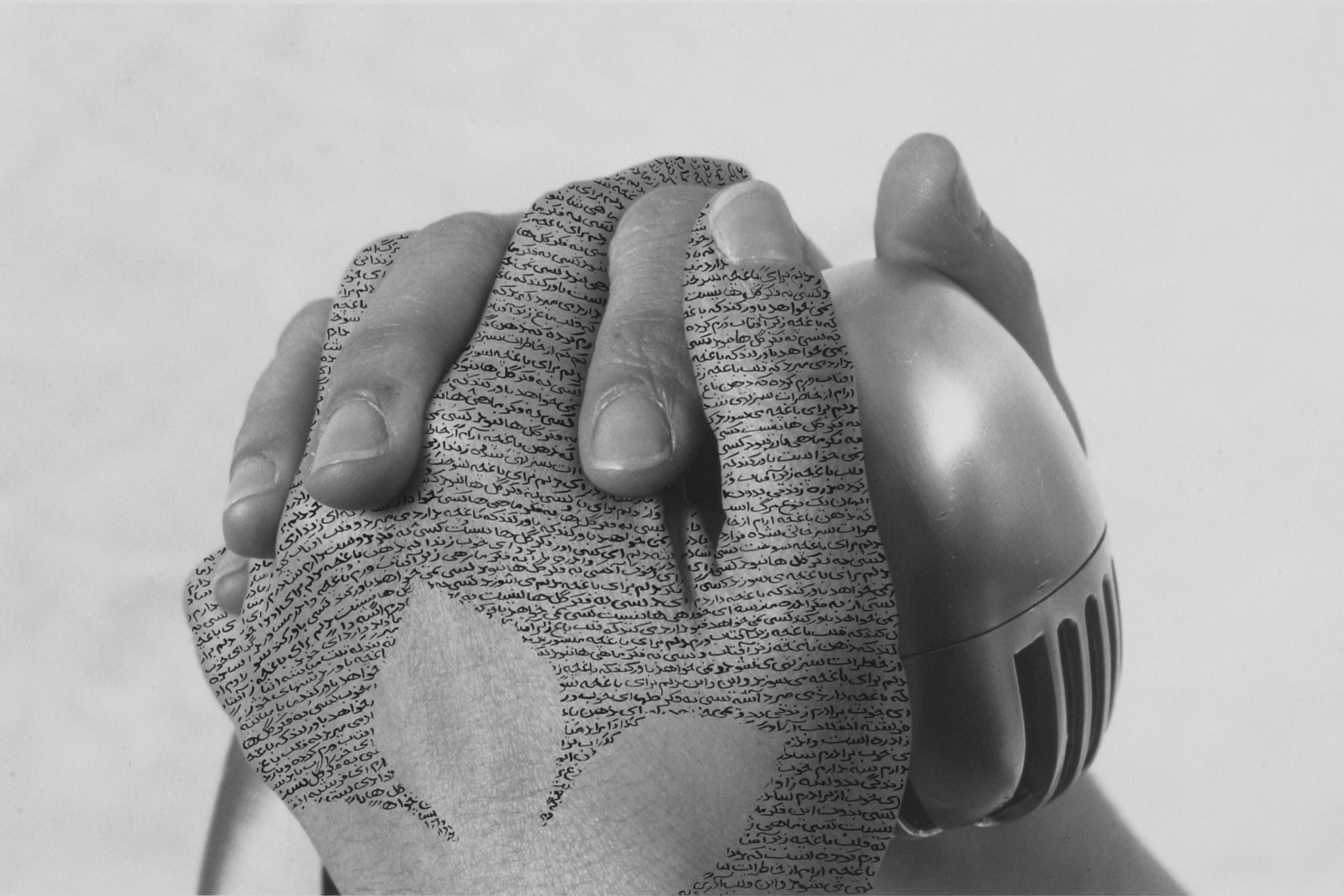 Neshat left Iran prior to the Iran Islamic Revolution in 1974. In the 1990s, when the country's law dictated wearing a veil for women, she began photographing parts of the body that the veil left uncovered and inscribed them with Farsi poetry, as in her work On Guard (1998) in NMWA's collection. Her works construct a powerful female gaze and evoke the idea of hope. "I asked my sister if people are more afraid because of this very militant attack on people. And she said, oddly enough, they are not afraid," she tells W Magazine.
Front-Page Femmes
German author Judith Schalansky is the ninth author to contribute a secret work for Future Library, a project that asks authors to create a work that will not be revealed until 2114.
Hyperallergic reviews Jordan Casteel's exhibition In Bloom, on view at Casey Kaplan Gallery in New York City.
A new digital comic series created by the Smithsonian American Art Museum highlights the stories of women artists including Sonya Clark and Jaune Quick-To-See Smith.
The New Yorker features Hilary Mantel, a prominent British author known for her historical fiction, who died at 70.
Grażyna Kulczyk, one of Poland's top collectors, will auction off around 200 works from her contemporary art collection to focus on collecting women artists, ARTnews reports.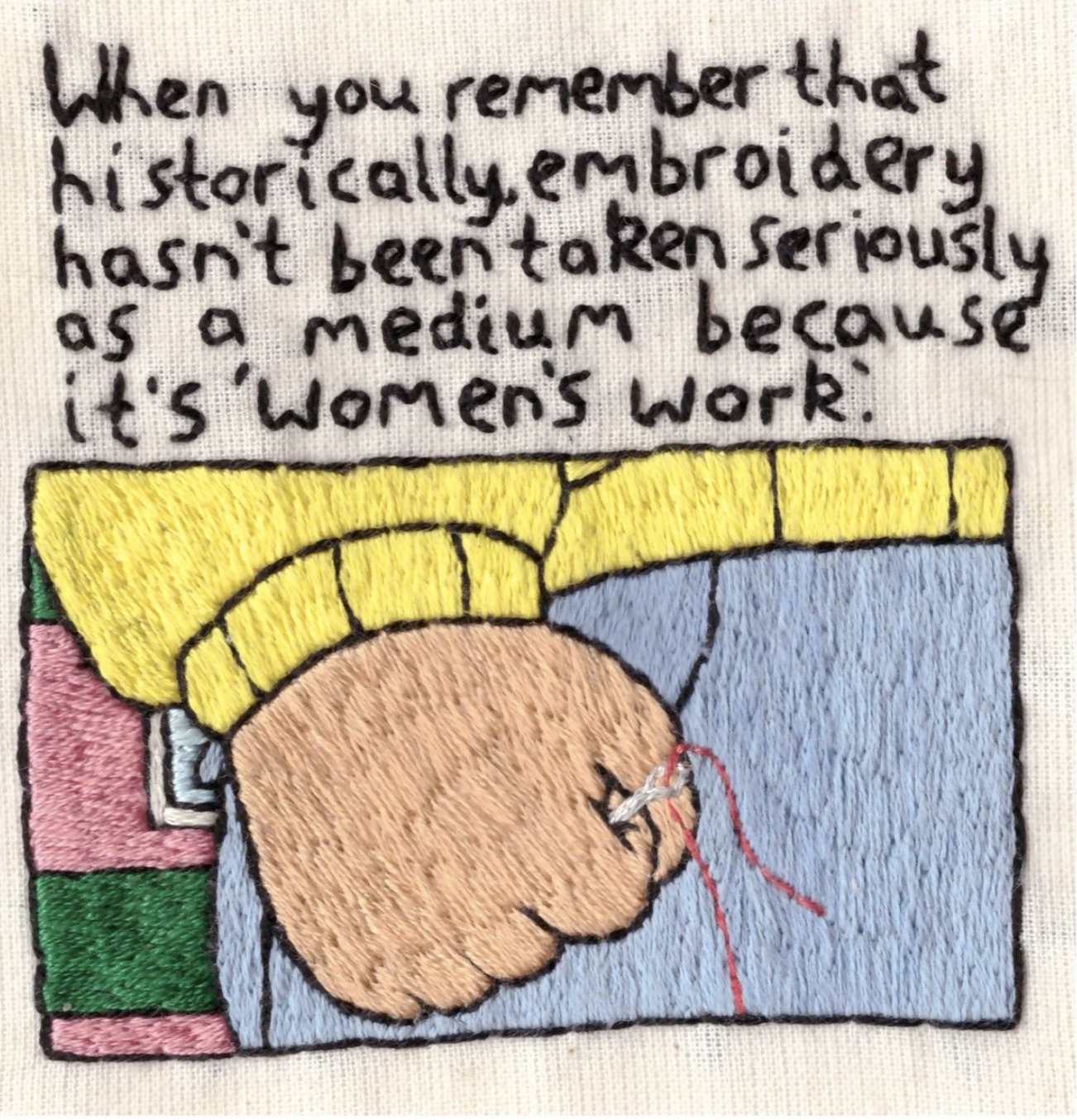 Hyperallergic explores the history of embroidery, synonymous with a domestic and delicate depiction of womanhood, and its recent feminist revival.
Artnet features Cassi Namoda, whose surreal landscapes and allusive figures blend African histories and mythologies with personal memories.
LaToya Ruby Frazier was awarded the 2022 Carnegie Prize for her series highlighting the efforts of Baltimore health workers and community leaders during the ongoing pandemic.
In her book City of Incurable Women, photographer Laura Larson tells the history of hysteria using found images, historical documents, and photographic intervention.
Shows We Want to See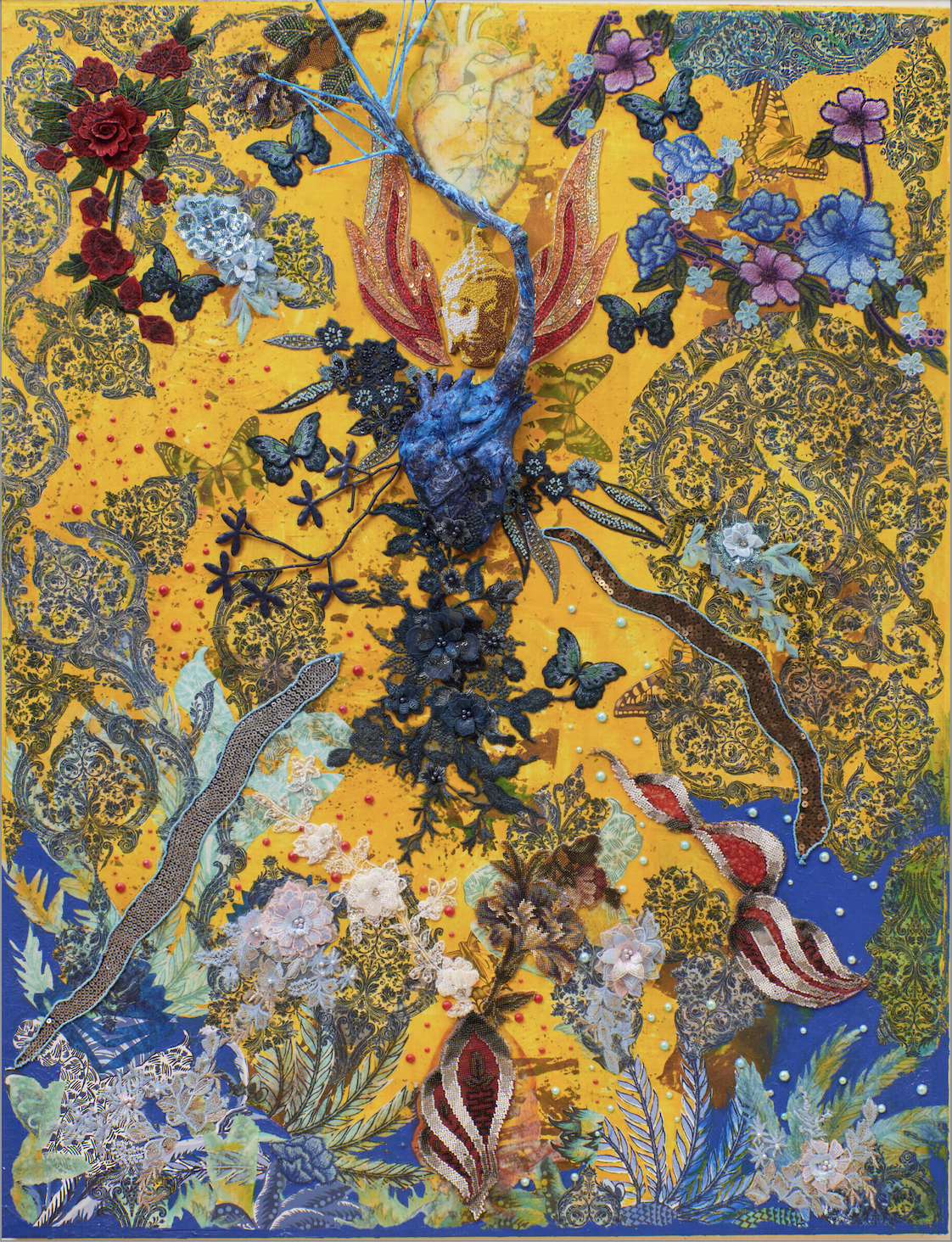 The Center for Art, Design, and Visual Culture at University of Maryland, Baltimore County (UMBC) presents Oletha DeVane: Spectrum of Light and Spirit. The retrospective includes her early paintings and works on paper as well as video artworks and interactive sculpture. "I look at the ways that Black culture has become global," said DeVane, who is inspired by her travels in Asia, Africa, and the Caribbean. On view through December 17, 2022.
VANESSA GERMAN—THE RAREST BLACK WOMAN ON THE PLANET EARTH is german's response to the Joseph Allen Skinner Museum, an early 20th-century cabinet of curiosities at Mount Holyoke. For the exhibition, german asked: "How do we decolonize a thing, a museum, a collection?," and created an emancipatory experience. Along with Cauleen Smith, german was recently named a 2022 recipient of the Heinz Award for the Arts. On view through May 28, 2023.