September 28, 2022
9/28/22
Impress your friends with five fast facts about Eva Hesse (1936–1970), whose work is represented in NMWA's collection. The museum recently acquired a third work by Hesse, Still Life (1957).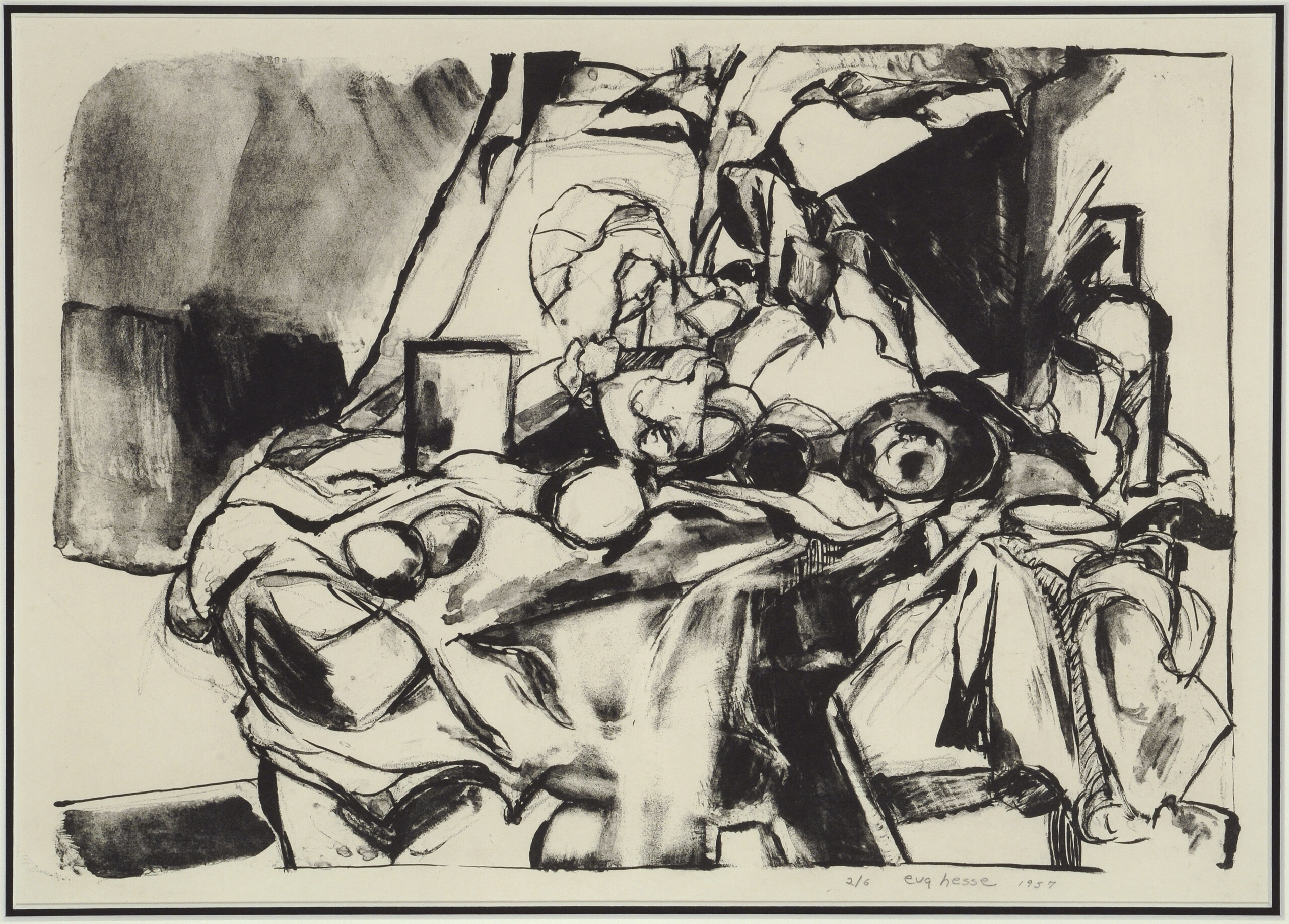 1. Early Challenges
Born in 1936 to an Orthodox Jewish family in Hamburg, Germany, Eva Hesse escaped Nazi Germany at age two with her older sister, aboard a Kindertransport train to the Netherlands. She reunited with her family in England before emigrating to New York City in 1939.
2. Quoted in Seventeen Magazine
At 18, Hesse worked as a part-time staffer at Seventeen magazine. Its September 1954 issue printed her thoughts on art: "For me, being an artist means to see, to observe, to investigate. […] I paint what I see and feel to express life in all its reality and movement."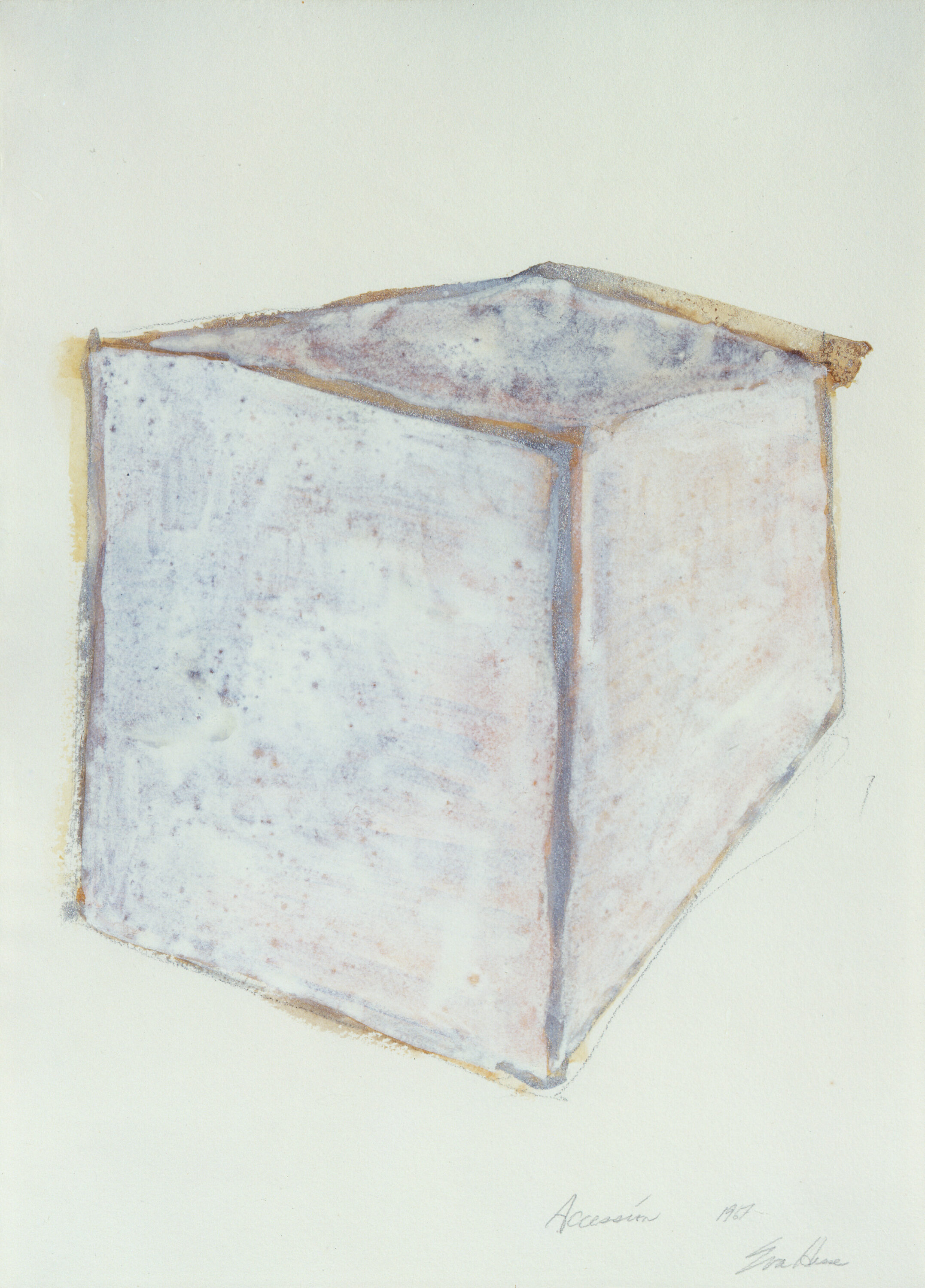 3. Industrial Inspiration
In 1965, Hesse and her then-husband Tom Doyle (1928–2016) moved to Germany for an artist residency with industrialist Friedrich Arnhard Scheidt. Working in Scheidt's abandoned textile factory, Hesse became inspired by the machinery and industrial materials left behind, such as glass, string, rubber, and fiberglass.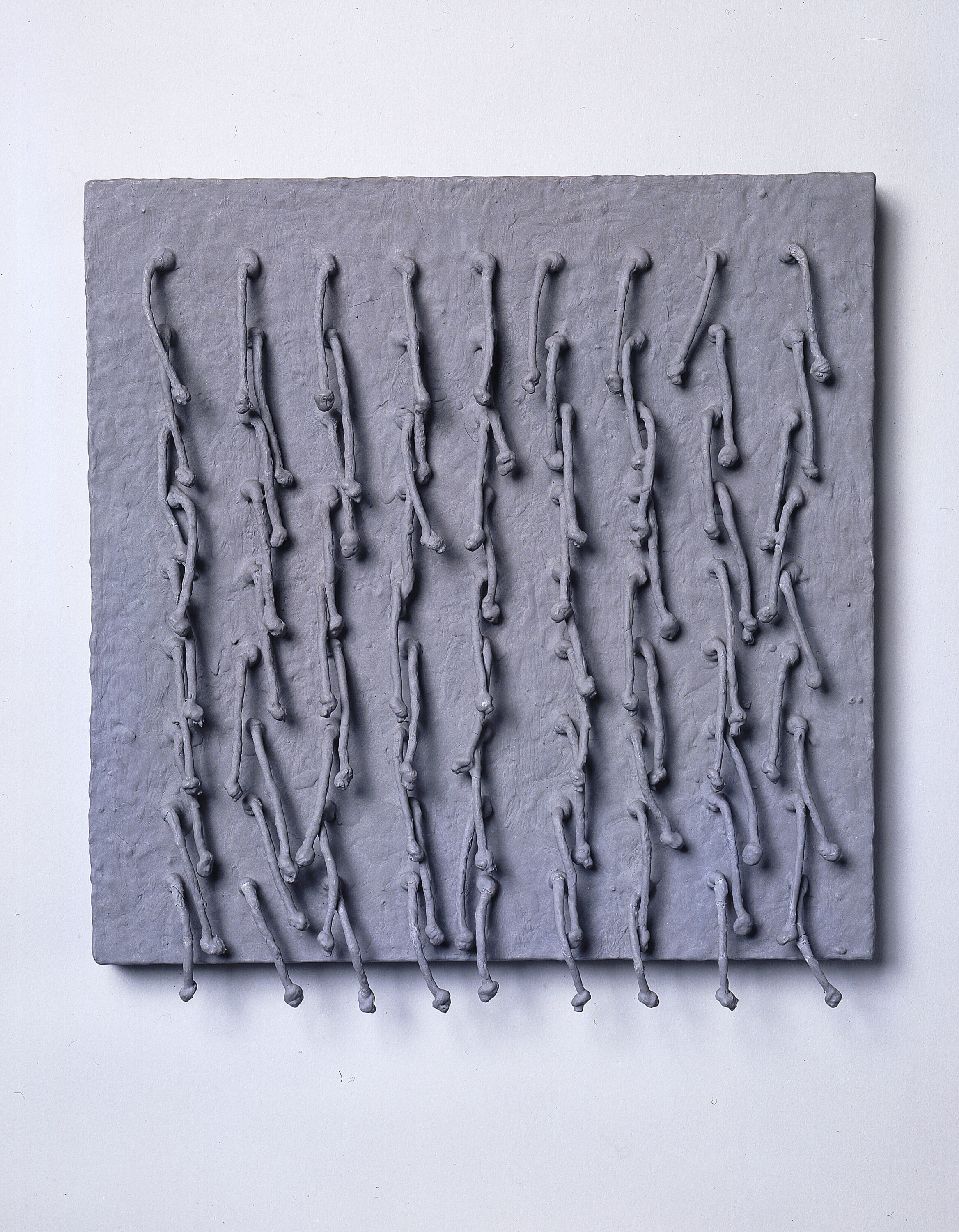 4. A Matter of Time
The materials Hesse used in her sculptures didn't always last. Her latex sculpture Sans III can no longer be displayed due to deterioration. For Hesse, using her desired medium was more important than the longevity of the artworks. She once said, "Life doesn't last; art doesn't last."
5. Untimely Death and Legacy
Hesse died in 1970 of cancer. Though her career was short, she left a lasting legacy. While she never called herself a feminist artist, she advocated for and inspired women artists including Petah Coyne (b. 1963), whose work is also represented in NMWA's collection.
See Study for Sculpture (1967) while it's on loan at the National Gallery of Art, Washington, D.C., through August 2023.