September 23, 2022
9/23/22
The first nonprofit artist-run cooperative gallery for women artists in the United States, A.I.R. Gallery, celebrates its 50th anniversary by launching a new digital archive and exhibition that covers the first half of its history. "This feeds into a long history of women's cooperative galleries like A.I.R. not just making space for oneself, but also arming other people with the skills and resources and knowledge to build their own vision of what contemporary feminist practice is," says Christian Camacho-Light.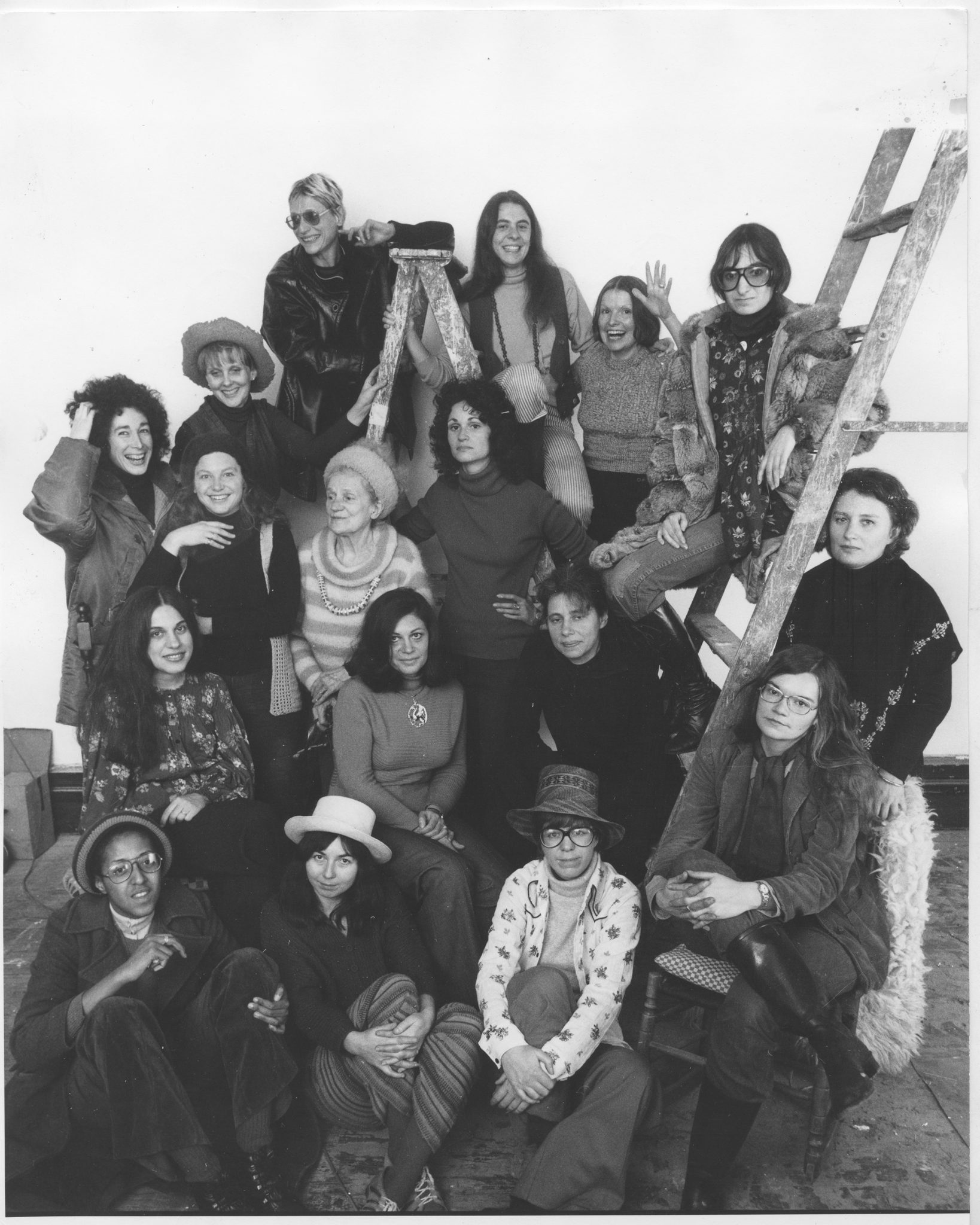 A.I.R. Gallery was established in 1972 by artists including Susan Williams, Barbara Zucker, Daria Dorosh, Nancy Spero, Harmony Hammond, Howardena Pindell, and others, in order to achieve equity in the art world for women: "We wanted to have equal rights to succeed or fail as any male artist," Daria Dorosh says of the organization's origins.
Front-Page Femmes
Valerie Maynard, a sculptor and printmaker whose works chronicle the nuances of the Black experience, died at 87.
Bharti Kher's monumental Ancestor watches over an entrance to Central Park.
In her recently published book Some Say Ice, Magnum photographer Alessandra Sanguinetti captures an eerie image of the Midwest inspired by a cult 1970s book.
Hyperallergic interviews Michelle Agins, the second Black woman ever hired as a New York Times staff photographer.
Martine Syms's new feature film The African Desperate deconstructs the MFA experience of an art school student who navigates microaggressions and social dynamics.
Slate highlights the enduring appeal of Diane Arbus.
An anthropological archaeologist has discovered that Viking women's weaving was essential to trade across Europe and helped give birth to the Viking Age.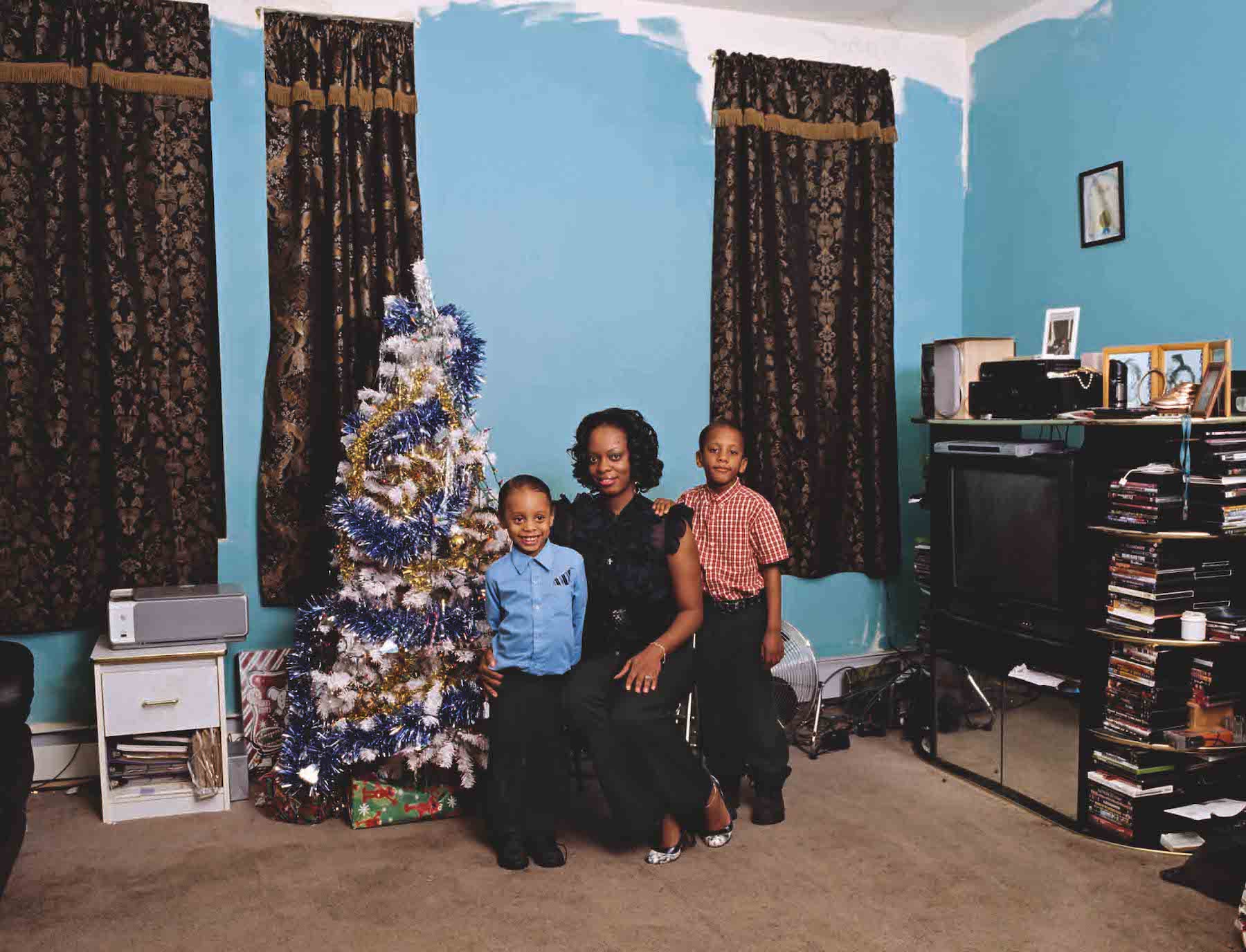 Artnet examines the photography of Deana Lawson, whose work critiques cultural representations and raises wider questions about economic inequalities.
Artforum speaks with German-born, Chicago-based artist Julia Phillips, whose exhibition Me, Ourself & You explores the ambivalence of motherhood.
More than 200 pieces are on display at Frida Kahlo, Beyond Appearances at the Palais Galliera in Paris, including her hand-painted corsets, custom silk boots, and more.
Virginia Dwan, a gallerist who helped fuel the explosion of artistic innovation of the 1960s, died at 90.
Shows We Want to See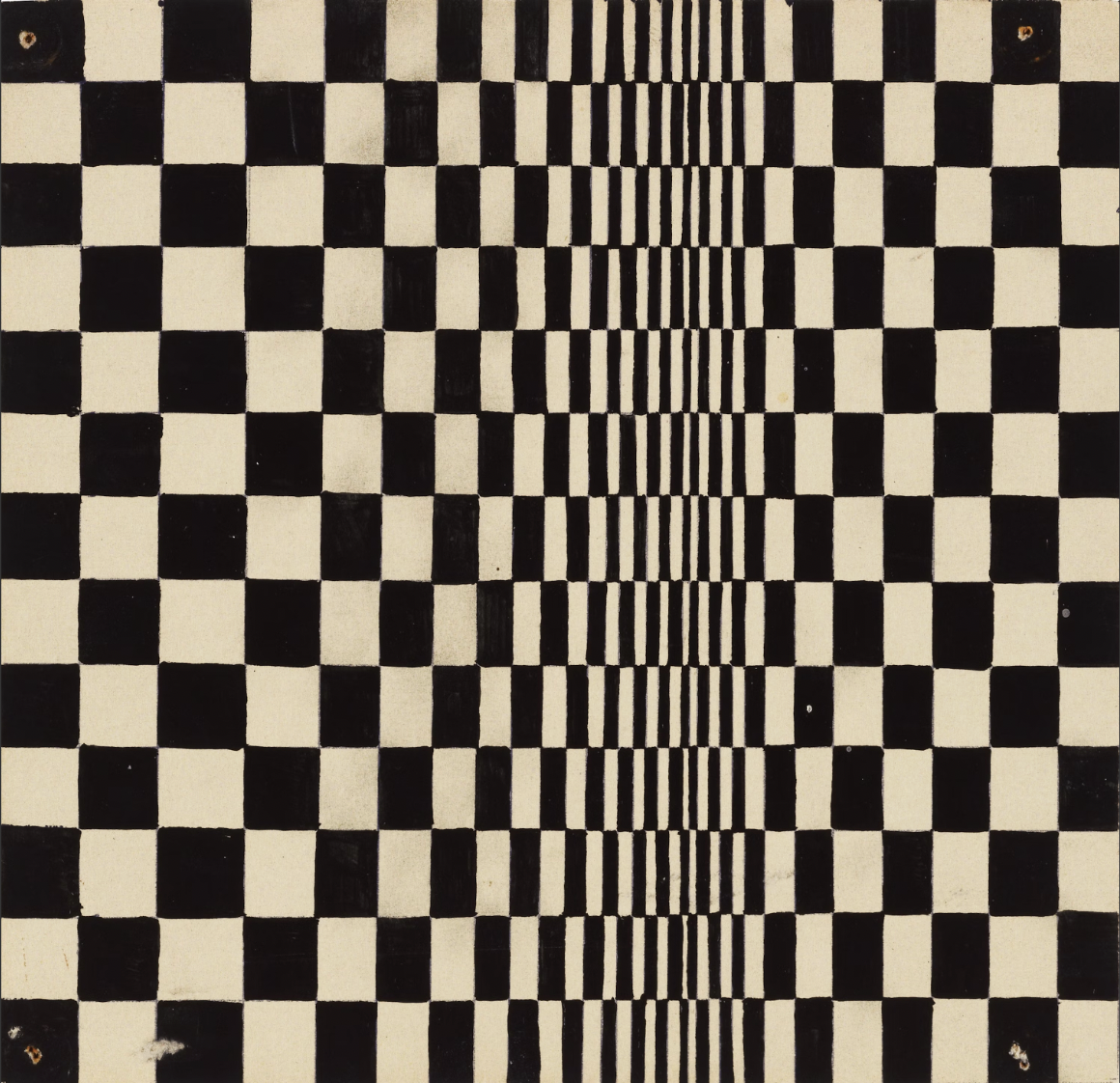 Bridget Riley Drawings: From the Artist's Studio at the Art Institute of Chicago is dedicated exclusively to Riley's drawings. On view are works that cover the full range of her career, including her groundbreaking black-and-white optical works of the early 1960s and innovative color studies from the late 1960s to the present day. On view through January 16, 2023.

The Pulitzer Arts Foundation presents Barbara Chase-Riboud, Monumentale: The Bronzes, the first retrospective of Barbara Chase-Riboud in over 40 years. Chase-Riboud's sculptures, as well as her poetry and works on paper, offer insights into her meditations on form, memory, and monument. On view through February 5, 2023.