September 21, 2022
9/21/22
NMWA was founded to celebrate underrecognized women artists, so we also pay attention to gender disparities in other fields. In choosing the architects, engineers, and others to lead our renovation project, we selected a group of experienced partners—many of them women—across these stereotypically male-dominated professions.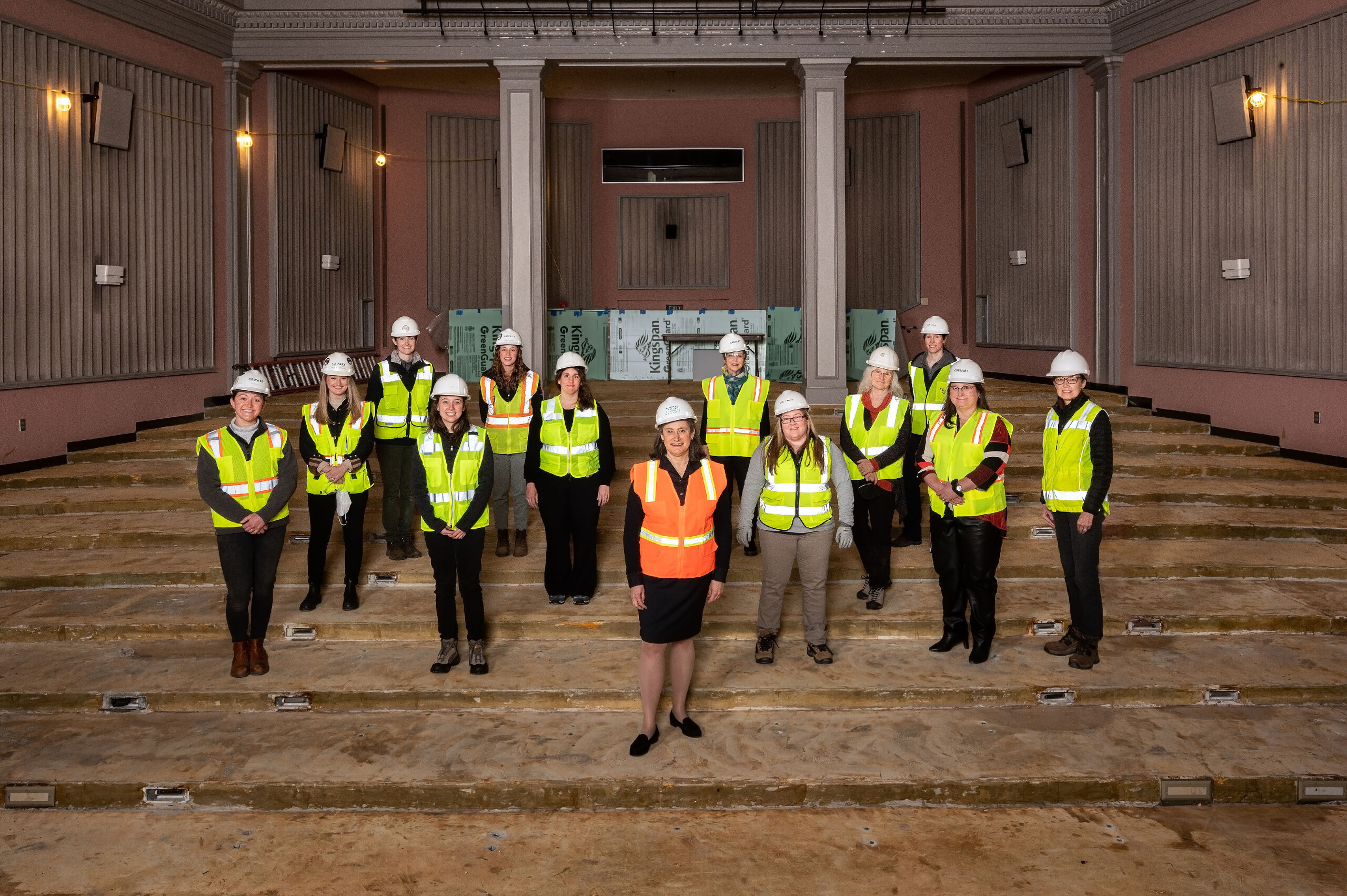 Women in the Field
Unfortunately, research indicates that architecture and construction, like many fields, have a long way to go to reach gender equity:
A 2021 study by the Pew Research Center on diversity in STEM fields (science, technology, engineering, and math) found that women are especially underrepresented in architecture and engineering. They also found that across all racial and ethnic groups, women in these fields earn significantly less than their male counterparts.
According to the American Institute of Architects, women's representation in the profession has made progress in recent decades. However, although nearly half of architecture students are women, they comprise only 17 percent of registered architects today; representation is worst at the highest levels of management and ownership of firms.
In the U.S., women make up 11% of all workers at a construction site, according to a 2021 report by the U.S. Bureau of Labor Statistics.
We are proud to entrust the renovation of our landmark building to talented women from our project partners. Not only are they leaders in their fields, they are also examples to young people building their own careers.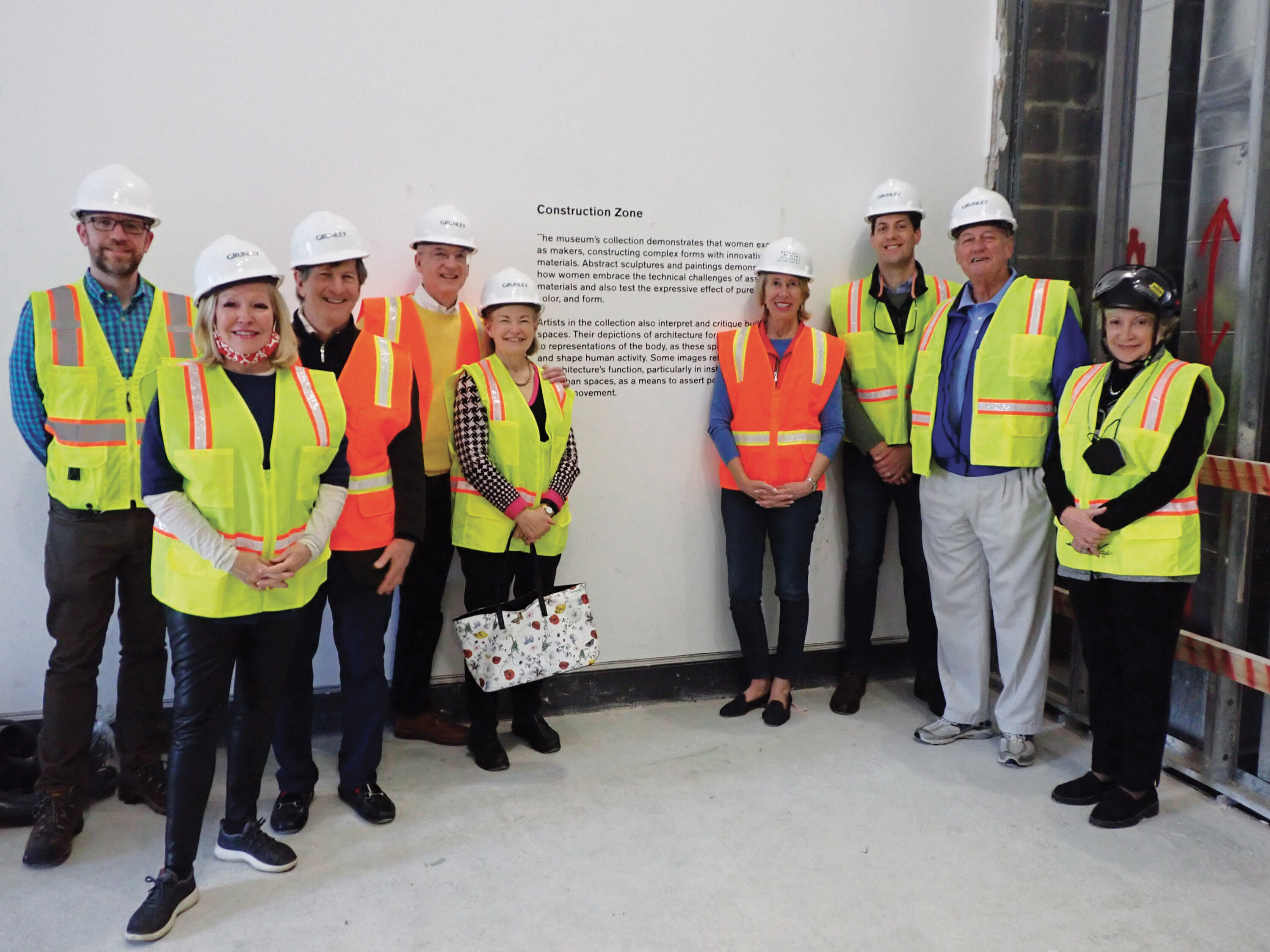 Summer Progress
These women, along with the whole team, have been making great strides in the museum's renovation work. NMWA's project involves every part of the building—from the top, where the team is preserving historic details such as the cornice, to the basement, where crews recently finished laying the floors and rails for state-of-the-art collections storage spaces.
Their work continued during the summer months:
Crews are working steadily on mechanical, electrical, and plumbing systems that will improve our building's energy efficiency and versatility. Meanwhile, they have carefully protected wonderful historic architectural details throughout the space.
Outside, the ramp is now complete for a new entrance at the building's northwest corner. This will provide an additional accessible path to our new elevators and allow us to hold programs on the museum's upper floors during events in the Great Hall.
On the museum's fourth floor, a section of the floor has been removed, reinforced, and rebuilt to support the weight of library and archival collection materials. Through our partnership with EarthCam, we have captured time-lapse footage of this exciting change that you can see online.
Looking Ahead
This autumn, as construction continues, we are thrilled to once again activate the building's exterior with art. The second public artwork on our scaffolding features work by Austrian artist Katharina Cibulka, for her first installation in the United States. Through inspiring projects like Cibulka's, NMWA continues to champion women artists even while the building is closed. We look forward to sharing her work, a reminder that women belong in construction, art museums, and everywhere else.