Fanny Sanín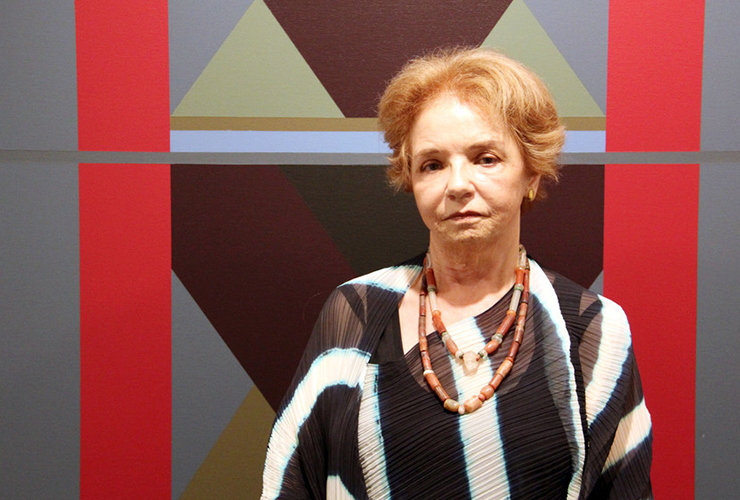 Initially, Sanín created works using a gestural abstract style, like contemporaries Lee Krasner and Joan Mitchell, but found her true voice in the geometry of hard-edge, symmetrical compositions filled with flat planes of color.
As a student, Sanín explored sculpture, architectural drawing, theatre set design, and printmaking, but ultimately dedicated herself to painting. She believes the medium allows her to delve most deeply into pure abstraction, devoid of figurative representation. Color and form are the artist's only subject matter. Her methodical artistic process—meditative in nature—includes creating multitudes of preparatory studies and mixing her own hues.
Living in England early in her career provided Sanín with access to the greater European art world and introduced her to paintings by Ellsworth Kelly, Morris Louis, Barnet Newman, Kenneth Noland, Mark Rothko, and Frank Stella. Their adept and radical employment of scale and color proved inspirational. Sanín also points to Wassily Kandinsky and Henri Matisse as influences.
Though Sanín has lived and worked in New York City since 1971, her paintings have been seen worldwide in group and solo exhibitions, as well as in museums collections.