Eva Watson-Schütze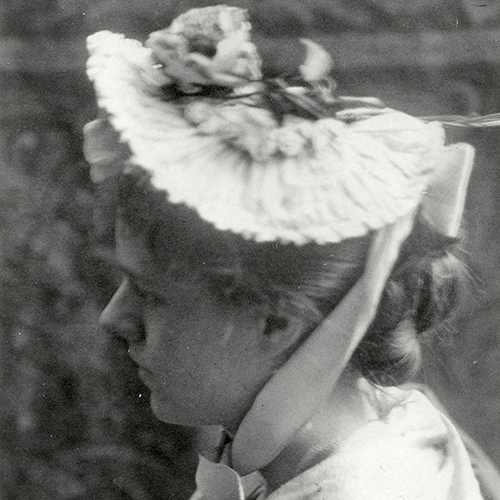 Like many late-19th-century photographers, Watson-Schütze originally intended to become a painter. She studied painting with Thomas Eakins for six years at the Pennsylvania Academy of the Fine Arts, only later developing her passion for photography.
In 1897, she opened her own Philadelphia portrait studio. Within four years, Watson-Schütze had established a significant reputation as a professional photographer—exhibiting works in the prestigious Philadelphia Salon and group shows that traveled to London and Paris. She also wrote articles on photography for several periodicals.
The artist married the German-born lawyer Martin Schütze in 1901 and moved to Chicago. There, Watson-Schütze's career continued to prosper. In 1902 she was elected to membership in the Linked Ring, an important London-based organization that promoted pictorialism, which emphasized artistic as opposed to purely documentary photography. The following year she helped found the Photo-Secession, an early-20th-century movement that promoted photography as a fine art, and in 1905 Alfred Stieglitz exhibited her work at his influential New York Gallery, 291.
Watson-Schütze established a new studio in Chicago and continued to build her reputation. She and her husband spent their summers in Woodstock, New York. Eventually Watson-Schütze lived there six months out of the year, working on photography and painting.