July 18, 2017
7/18/17
The exhibition Equilibrium: Fanny Sanín, on view through October 29, 2017, presents studies and finished paintings by abstract artist Fanny Sanín (b. 1938, Bogotá, Colombia). The exhibition features compositions on paper and canvas spanning 56 years of the artist's career.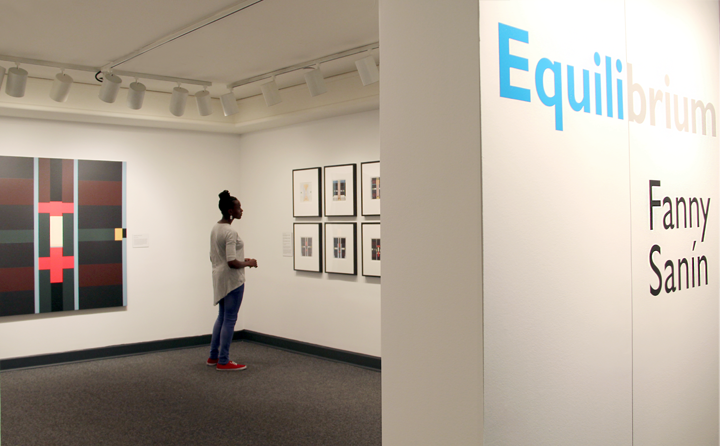 Sanín began her artistic practice at the University of the Andes before attending the University of Illinois, and the Chelsea School of Art and the Central School of Art in London. She moved to the U.S. in 1971 and currently lives in New York and travels regularly to Bogotá.
Sanín's practice focuses on geometric structure, color, order, and harmony; all elements she executes meticulously on both small and large surfaces. After her exposure to abstract art during her final years in school, she chose to pursue abstraction as a way to focus on color and form.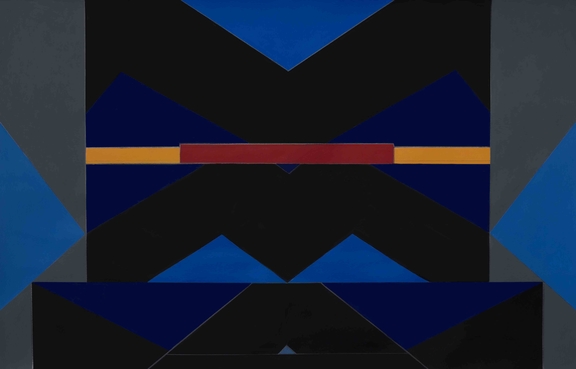 Through the range of works featured in the exhibition, viewers gain insight into Sanín's artistic process—just as remarkable as her finished products. Creating between four and eighteen studies before working on a final composition, Sanín refines her color choices and structure, altering minute details to convey her intended meaning.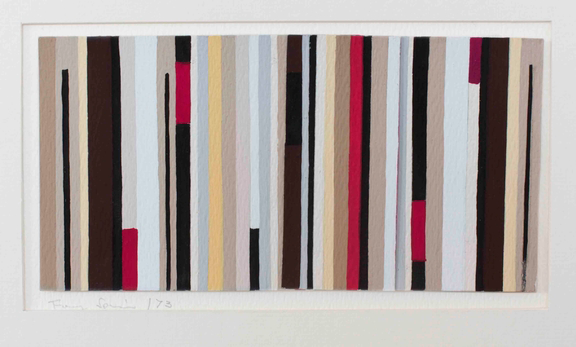 In a series of four small studies from 1973, Sanín primarily paints vertical lines of different weights and colors, stimulating visual interest through the juxtaposition of complementary and contrasting colors. These studies mark a pivotal transition in Sanín's art toward her signature color-blocking technique. Her more recent studies and finished paintings demonstrate the maturity of her color palette and her eye for symmetry, order, and balance. The exhibition also displays some of the artist's early works in watercolor from 1960, 1961, and 1968, in which she worked in a more gestural abstract style before turning to geometric abstraction.
These non-objective abstract works by Sanín demonstrate her intellectual creativity and curiosity. Historically, women artists were judged to be most skilled at copying the natural world rather than inventing original compositions. Even in the field of abstract art, they have been seen as imitators or followers of their male peers. The significant and dynamic contributions of women such as  Sanín to abstraction have only recently begun to be fully recognized.
This exhibition explores abstraction from the preliminary stages of the artist's process to the final works. Equilibrium: Fanny Sanín is on view in the Teresa Lozano Long Gallery of the National Museum of Women in the Arts. Visit the museum to see Sanín's works in person!