Jun 10 to Oct 02, 2016
Alison Saar's compelling prints are inspired by the artist's deep interest in history, identity, and cultures of the African diaspora. Saar works primarily in sculpture, often using found objects, and her vibrant prints—often created after her sculptures—incorporate related ideas and techniques. NMWA's collection includes an array of Saar's prints from throughout her career. This focus exhibition samples the museum's holdings and also features related sculptures and prints from private collections.
Saar first observed printmaking and also learned about metaphysical and spiritual traditions through her mother, acclaimed collagist and assemblage artist Betye Saar. By assisting her father, Richard, a painter and art conservator, in his restoration work, Saar became intensely curious about visual art produced by a range of cultures. Her printed images are rich with allusions to spiritual beliefs. She often portrays people interacting with evocative objects such as snakes, frying pans, and knives. Saar also critiques cultural stereotypes, depicting figures that transform into brooms or consume cotton.
Experienced in numerous printmaking techniques, Saar favors the woodcut process, as her sculptures are often carved from wood. Her bold use of color infuses her subjects with a powerful energy. Against her prints' spare backgrounds, the figures resemble freestanding sculptures, becoming potent distillations of Saar's three-dimensional forms.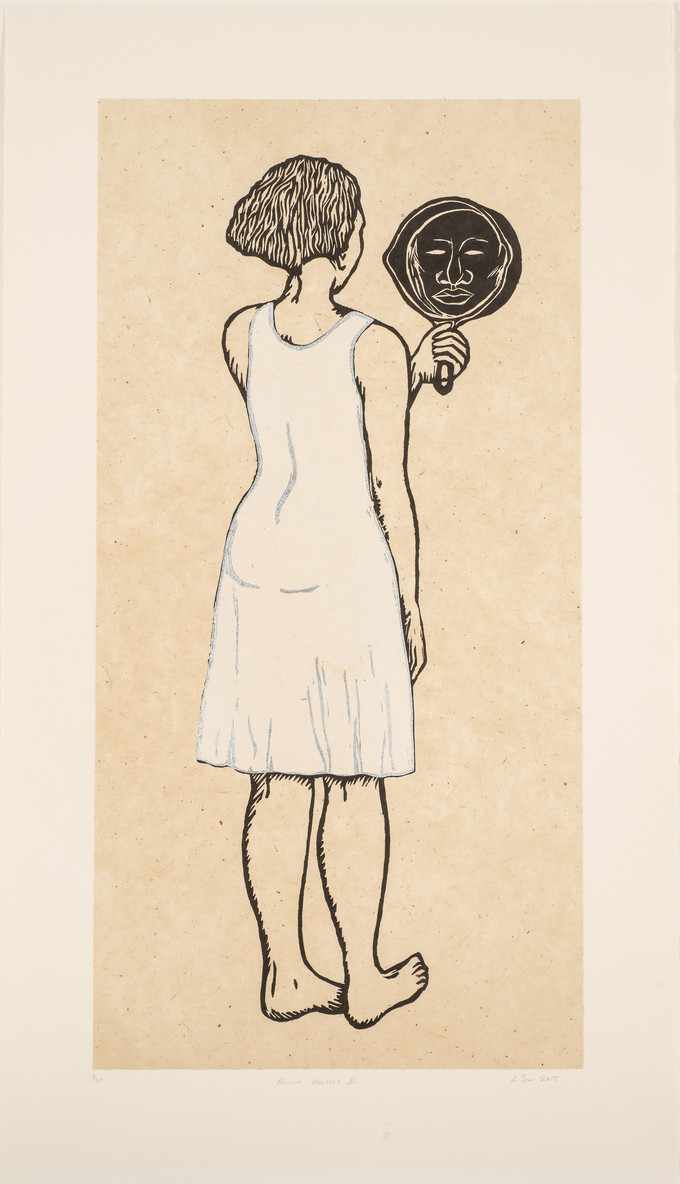 Exhibition Sponsors
Alison Saar In Print, presented in the Teresa Lozano Long Gallery of the National Museum of Women in the Arts, is organized by the museum and generously supported by the Louis J. Kuriansky Foundation, Inc., and the members of NMWA.
Exhibition Gallery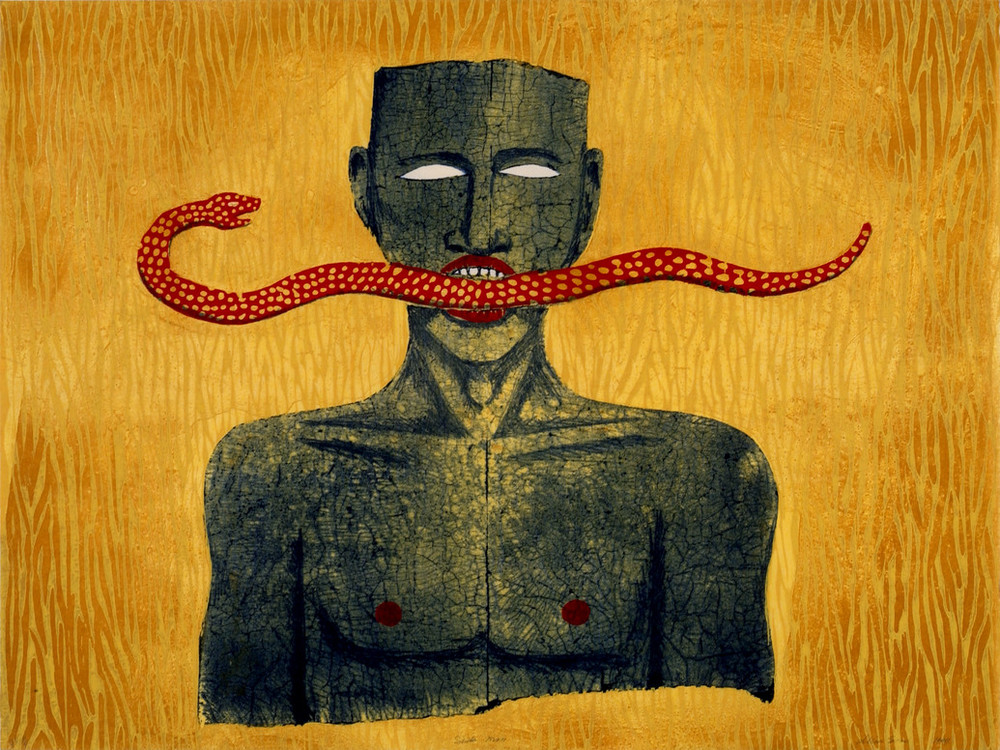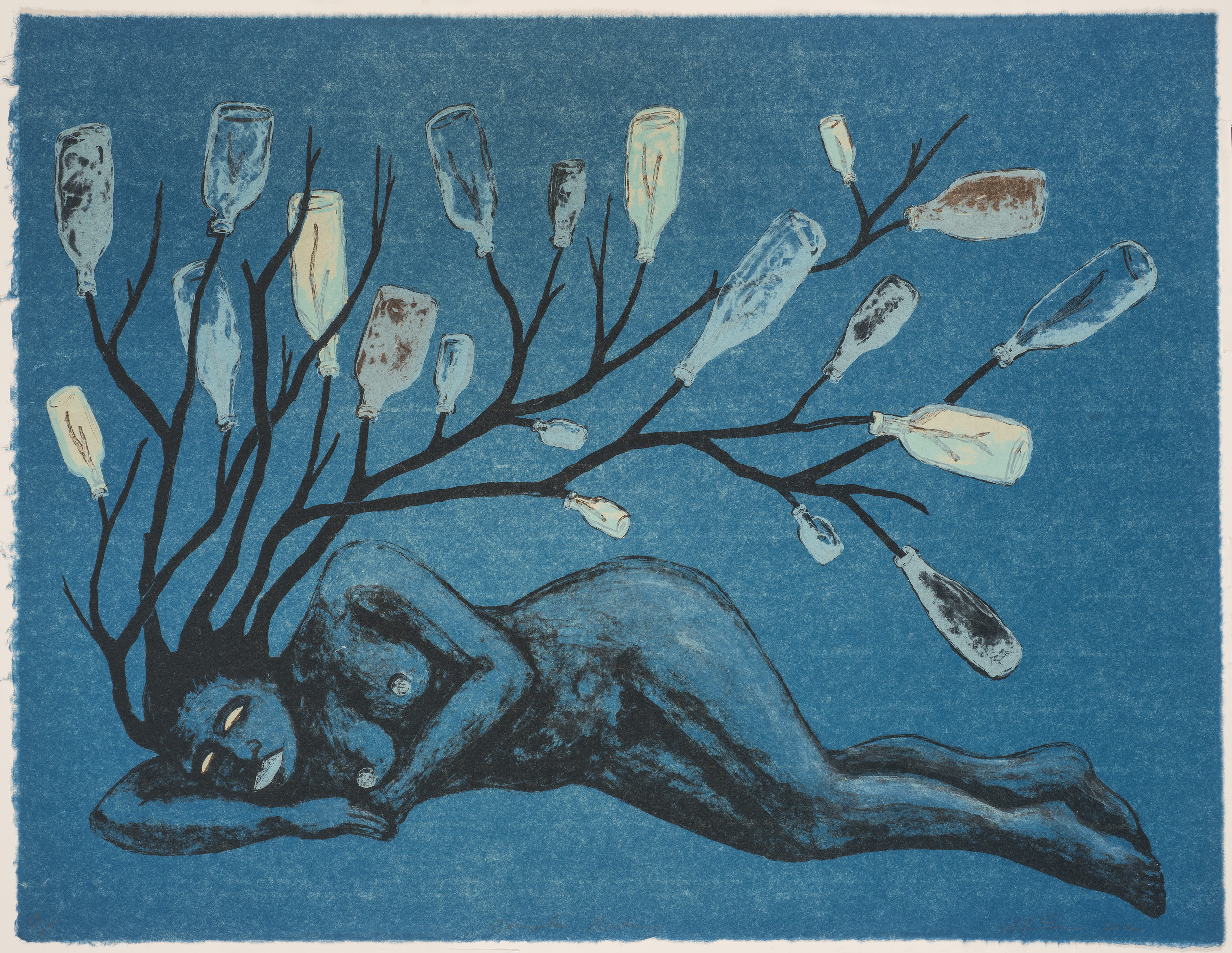 The Artist,
Alison Saar creates artworks that frequently transform found objects to reflect themes of cultural and social identity, history, and religion.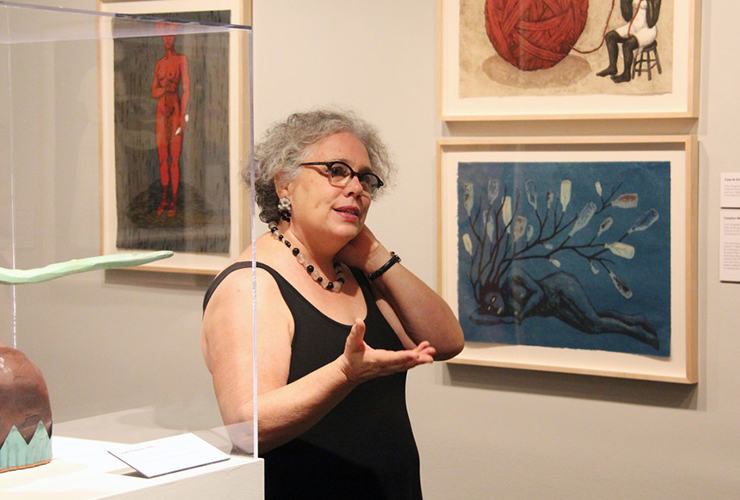 Related Blog Post
Impress your friends with five fast facts about sculptor and printmaker Alison Saar, whose work is on view in Alison Saar In Print through October 2, 2016.