Sonya Clark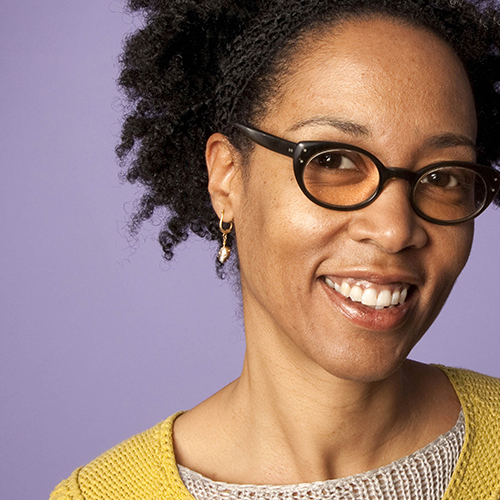 Clark's Jamaican mother and Trinidadian father of Yoruba descent informed her appreciation of diaspora and Afro-Caribbean traditions. Her maternal grandmother, a tailor from whom she learned to sew, and maternal grandfather, a skilled woodworker and furniture maker, further inspired the artist.
She has also studied with craftspeople in Australia, Brazil, China, Côte d'Ivoire, Ghana, India, and Indonesia to better understand the mediums, tools, techniques, and cultural associations that enrich her work.
Through her chosen materials—humble objects like combs, coins, seed beads, thin threads, and strands of human hair—Clark explores the various functions and connotations humans assign to things. "Objects have personal and cultural meaning because they absorb our stories and reflect our humanity back to us. My stories, your stories, our stories are held in the object," says Clark.
She is best known for artwork that honors contemporary craftspeople like hairdressers and notable African American figures, including entrepreneur and activist Madam C.J. Walker and former President Barack Obama.
Clark has received the Anonymous Was A Woman Award (2016), ArtPrize Juried Grand Prize (co-winner, 2014), and Smithsonian Artist Research Fellowship (2010 and 2011). She was a Distinguished Research Fellow in the School of Arts at Virginia Commonwealth University where she served as chair for the Craft/Material Studies Department from 2006 until 2017. She is currently a Professor of Art at Amherst College in Massachusetts.