Washtub Blues
Close up of Washtub Blues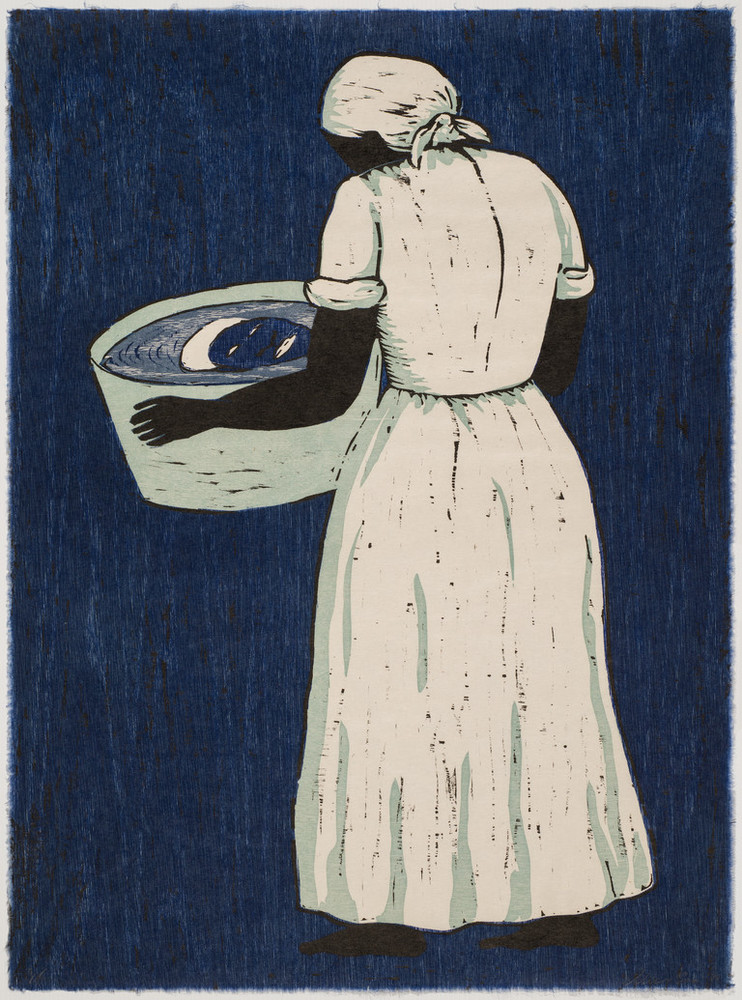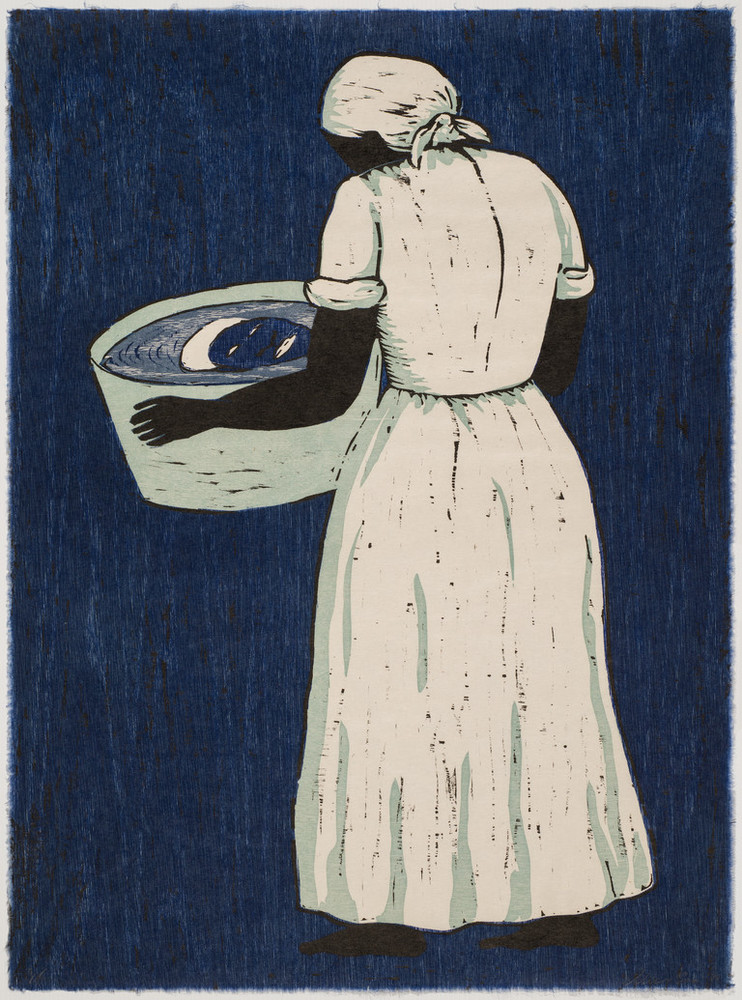 Alison Saar's art is inspired by the artist's deep interest in history, identity, and cultures of the African diaspora. Although Saar works primarily in sculpture using found objects, she is also skilled in printmaking, having observed the process from an early age through her mother, artist Betye Saar.
Washtub Blues is a woodcut print that Saar created for the exhibition Expanded Visions: Women Artists Print the American West. This print was commissioned for a limited-edition portfolio published by the Women of the West Museum (now part of the Autry National Center). The portfolio included Saar alongside three other women artists whose commissioned prints drew on their respective culturally diverse personal experiences.
Exploring the role of women in the household and economy, Washtub Blues shows a barefoot African American woman from the back, her face visible to the viewer only via the reflection in the tub water. The figure's position is meant to emphasize how those in domestic work often go unnoticed and underappreciated, despite their vital role in a household. The rough-hewn figure reflects Saar's woodcut technique, a practice she favors and relates to her sculptures, which are often carved from wood.