Tak
Close up of Tak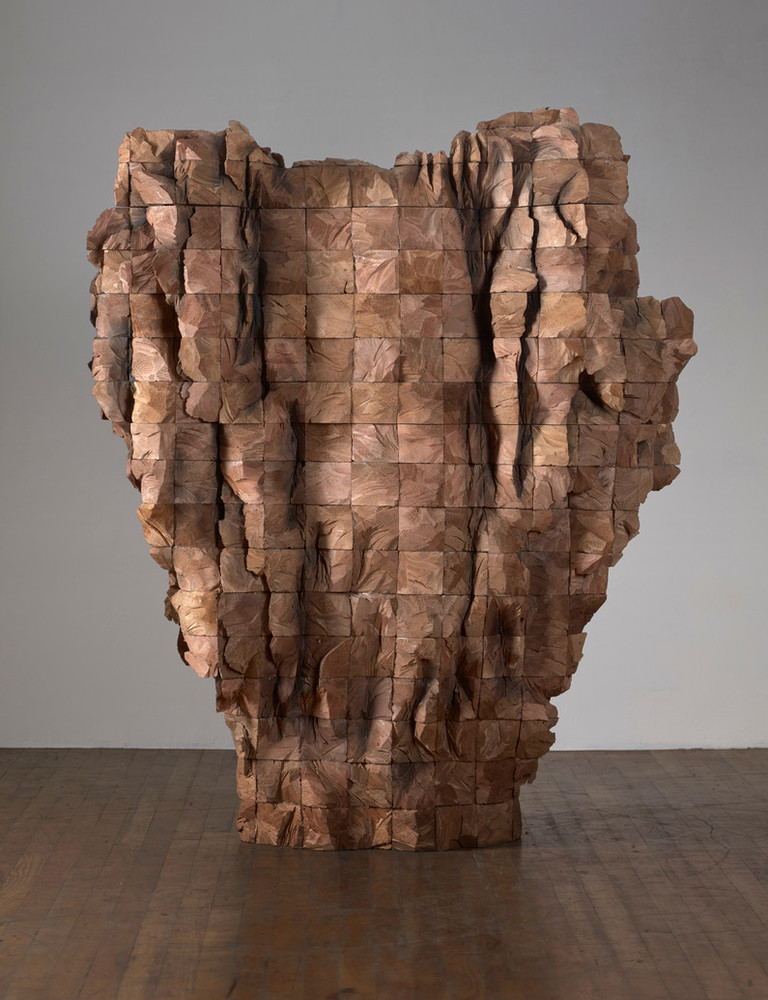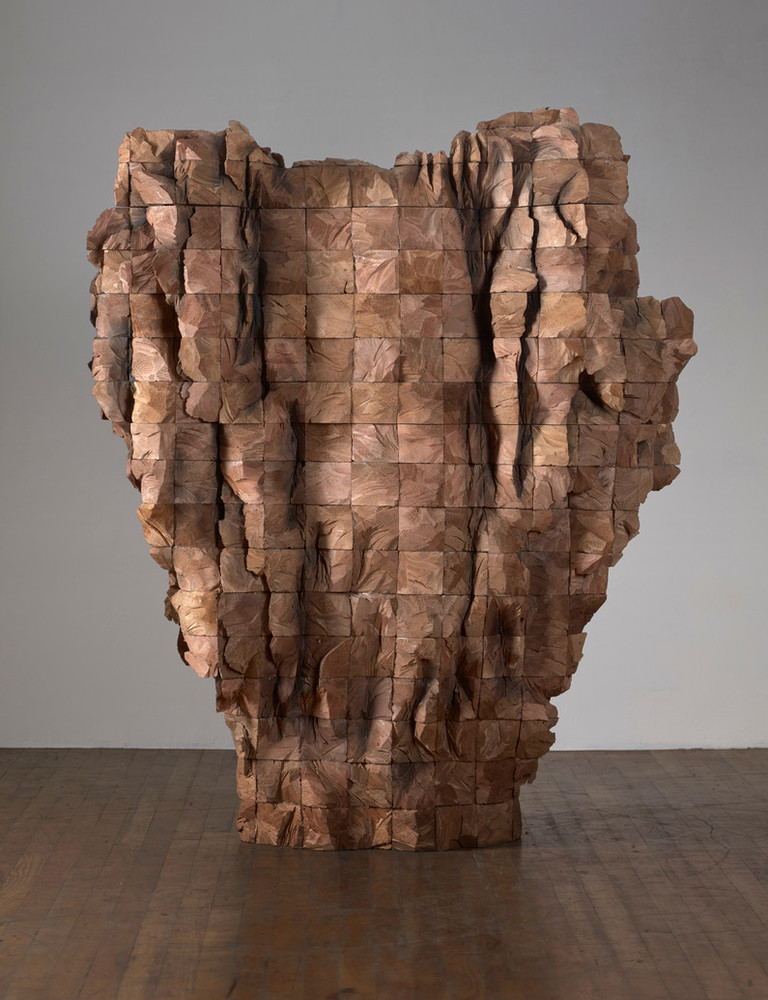 Approximately five feet tall, Tak has a powerful and direct connection with viewers through its human-sized scale. Tak means "yes" in Polish, though von Rydingsvard prefers to leave the Polish titles of her abstract sculptures untranslated. Poetic and expressive, her sculptures give outward visual form to her ideas and emotions.
To begin one of her signature vertical sculptures, such as Tak, von Rydingsvard often starts by drawing penciled outlines on her studio floor. She slices into four-by-four-inch cedar beams with a circular saw; each beam's design is informed by the one cut before it. The carefully numbered sculpted pieces are temporarily screwed together in layers, fastened with industrial glue, and marked with graphite before they are assembled into their final form. This long, labor-intensive process means that it may take von Rydingsvard up to nine months to complete one of her massive sculptures, some of which are more than 11 feet high.
In a physical and vigorous practice, the artist and her team wear masks and suits to protect against graphite, sawdust, and powerful adhesives. They use heavy machinery to lift, place, and assemble the complex sculptures. Making no formal sketches or models beforehand, von Rydingsvard frequently strays from her original plans and adapts to the movement of each work as it progresses, creating irregular and dramatic patterns.