Ursula von Rydingsvard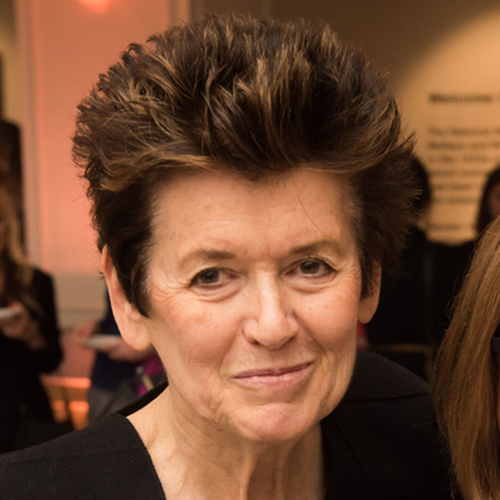 Ursula von Rydingsvard was born in Germany to Polish and Ukrainian parents, peasant farmers who worked in forced labor under the Nazis during World War II. The family moved among nine displacement camps for Polish refugees in Germany following the war. They immigrated to Plainville, Connecticut, in 1950. Although von Rydingsvard's sculptures are not directly autobiographical, their ambiguous subjects are often imbued with her life experiences.
The artist studied sculpture at Columbia University, where she earned a master's degree in studio art in 1975. She eschewed the aloofness and machismo that characterized Minimalism, the prevalent artistic style at that time, as she discovered the potential of cedar to express both grandeur and humility. Over the years, she has also explored a variety of other mediums, including bronze, animal intestines, textiles, and delicate handmade paper.
Von Rydingsvard's work is represented in more than 30 museum collections, and exhibited nationally and internationally. She has been honored with numerous awards, including the International Sculpture Center Lifetime Achievement Award in 2014 and NMWA's Lifetime Achievement Award for Excellence in the Arts in 2019. She lives in New York City and works in Brooklyn.