T.B. Harlem
Close up of T.B. Harlem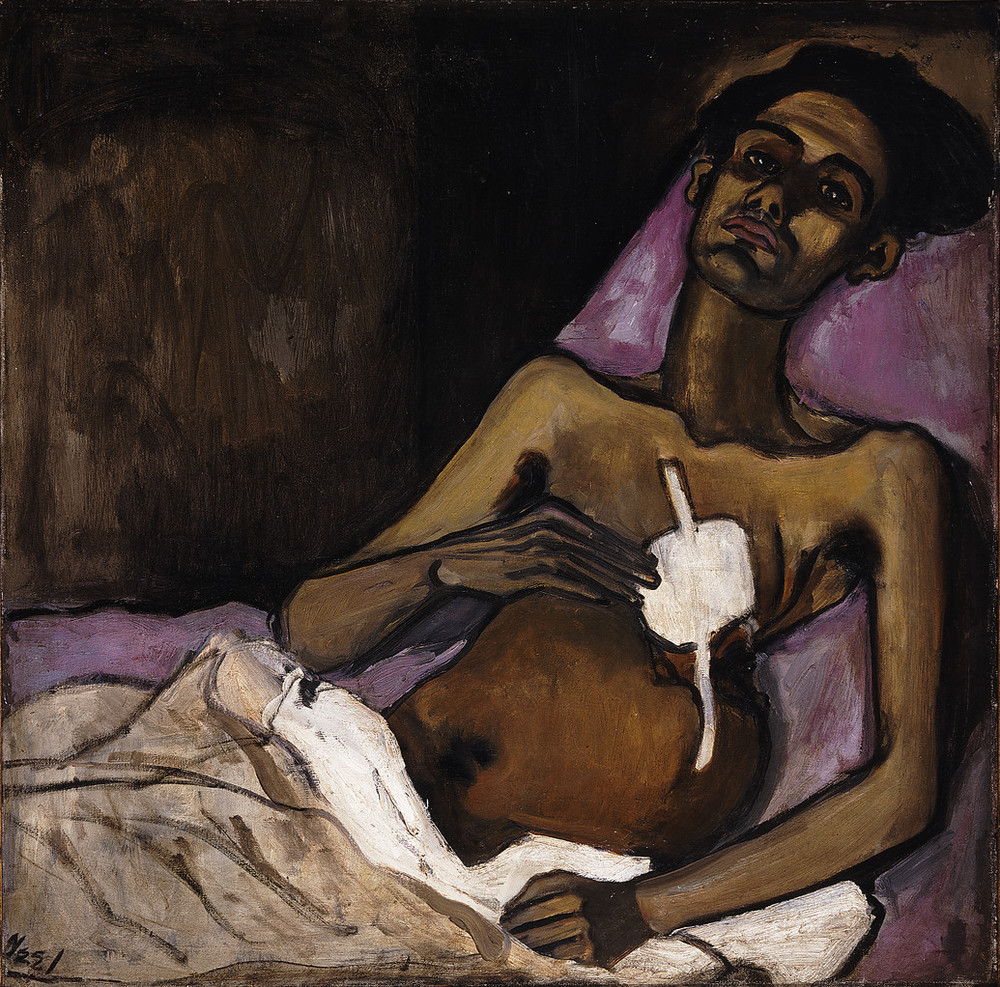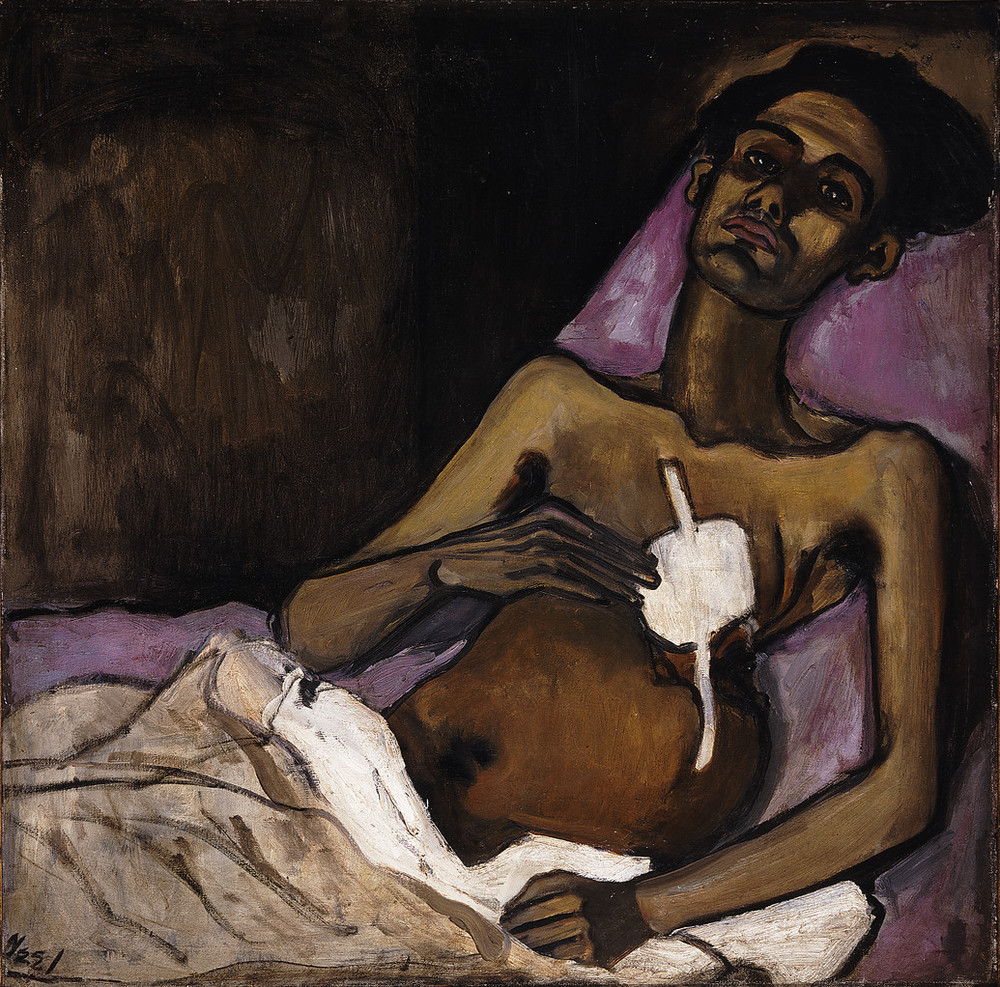 Like many of Alice Neel's portraits of her Spanish Harlem neighbors, T.B. Harlem calls attention to poverty as a social issue without sacrificing the subject's individuality.
In this painting, Neel portrayed Carlos Negrón, the brother of the artist's then-lover, José Santiago. Negrón, 24 years old here, had moved to New York's Spanish Harlem from his native Puerto Rico just two years earlier. Tuberculosis spreads easily in overcrowded urban neighborhoods, and in 1940 the available treatments were drastic. The bandage on Negrón's chest covers the wound from his thoracoplasty, a procedure to collapse and "rest" the tuberculosis-infected lung by removing ribs.
Although it encourages empathy, Neel's painting is not sentimental. While retaining Negrón's likeness, Neel distorted and elongate his neck and arms. She used heavy, dark lines to emphasize and flatten his silhouette. The lines around his wound draw attention to the sunken misshapenness of his left side. Negrón's face expresses dignity in suffering while his pose and the gesture of his right hand recall traditional images of the martyred Christ.