Thanksgiving at Plymouth
Close up of Thanksgiving at Plymouth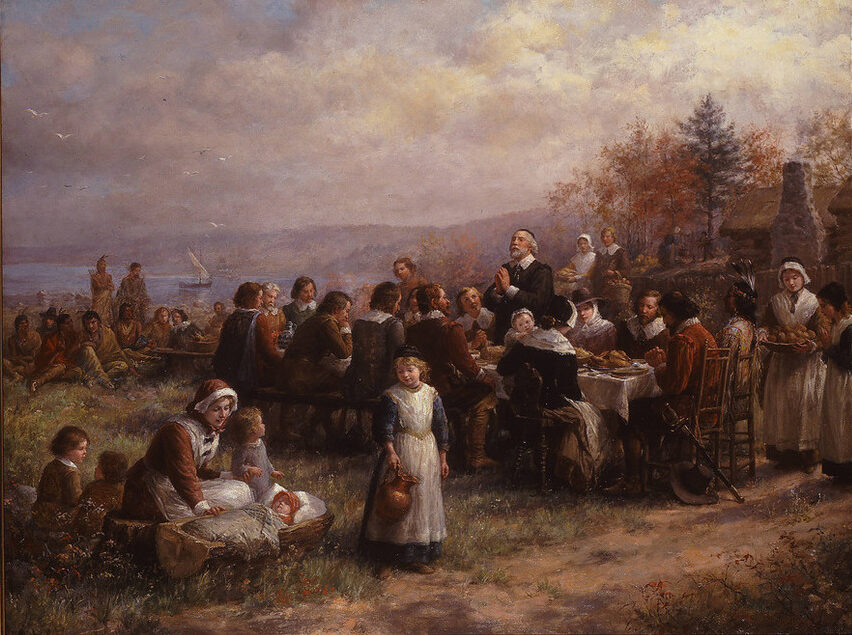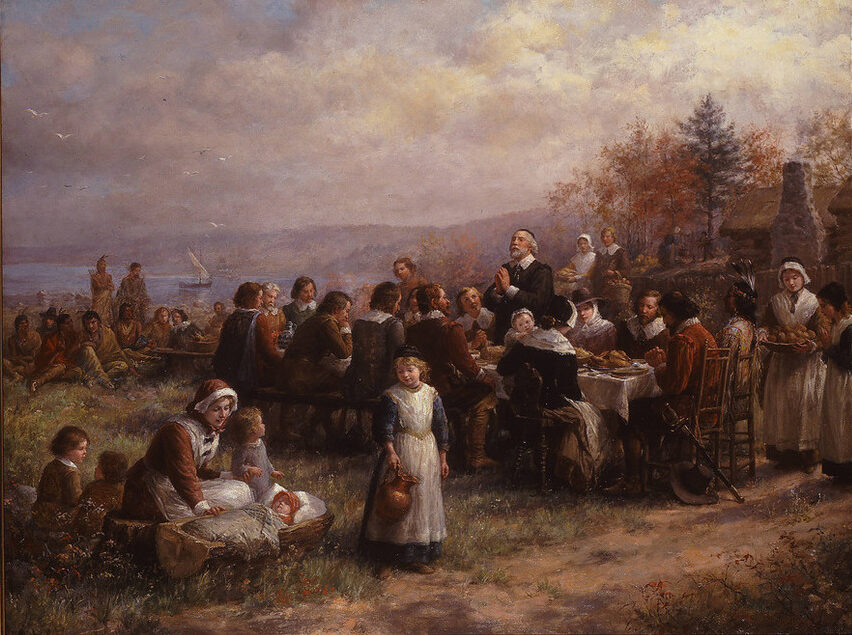 Jennie Augusta Brownscombe's paintings of scenes from Colonial American history appealed to her contemporaries, who sought nostalgic escape from the increasing urbanization, industrialization, and immigration around them.
In Thanksgiving at Plymouth, as with other American subjects, Brownscombe strove for historical accuracy, searching out portraits, documents, and other records to ensure the details. Patrons and critics of the day viewed her version of the first Thanksgiving as true to life.
Historical records certainly affirm that the Pilgrims and Wampanoag Indians shared an autumn feast celebrating the colonists' first successful harvest in 1621. Yet, their gathering would not have resembled Brownscombe's portrayal—not least because she included anachronistic log cabins and Sioux headdresses. In reality, her representation of the iconic event reflected the idealized version of the story that entered the collective memory of the United States in the last quarter of the 19th century.