Jennie Augusta Brownscombe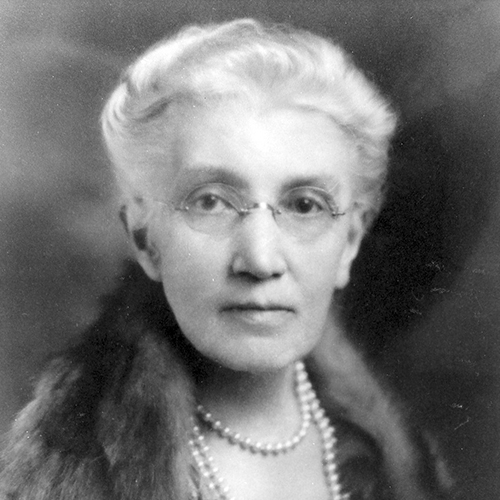 The artist was born in a log cabin in rural northeastern Pennsylvania to William Brownscombe, an English-born farmer, and Elvira Kennedy, a direct descendant of a Mayflower passenger. Thus, Brownscombe's early life was reminiscent of one of her own paintings. When her father died in 1868, Brownscombe began supporting herself through teaching and creating book and magazine illustrations.
Brownscombe also sold the rights to reproduce her watercolor and oil paintings as inexpensive prints, Christmas cards, and calendars. She distributed more than 100 artworks this way, spreading her images into homes nationally. Viewers loved her highly naturalistic style, which included picturesque details that helped them recognize the stories and emotions portrayed.
A prize-winning student at the Cooper Institute School of Design for Women and the National Academy of Design, Brownscombe became a founding member of the Art Students League and later served as faculty. In the 1880s and 1890s, Brownscombe studied art in France, spent winters in Rome, and exhibited in London, New York, Chicago, and Philadelphia. She completed her final large oil painting at age 81 after recovering from a stroke.