White Column (from Dawn's Wedding Feast)
Close up of White Column (from Dawn's Wedding Feast)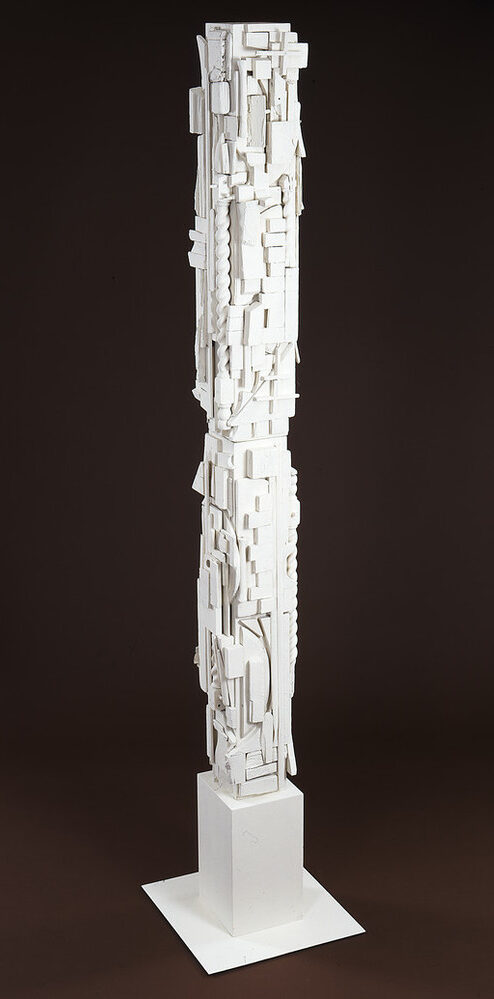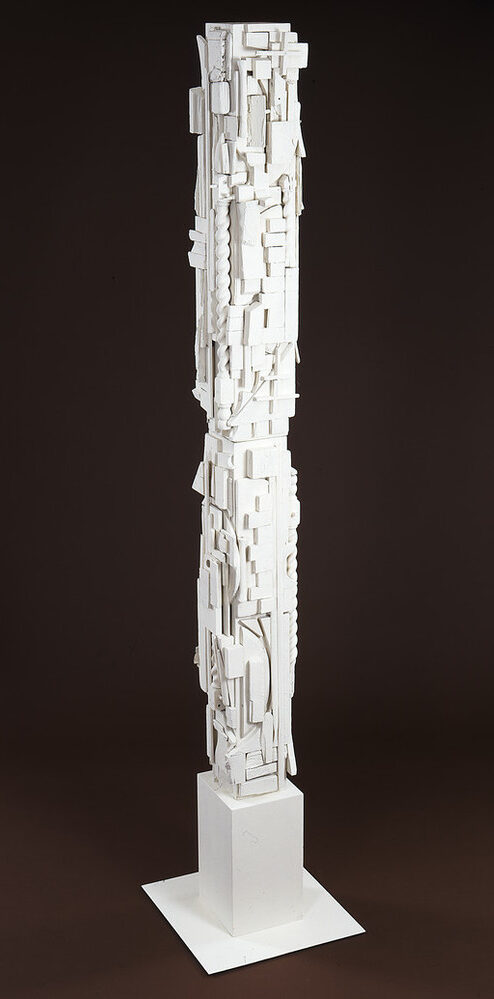 Louise Nevelson created White Column as part of her groundbreaking sculpture installation entitled Dawn's Wedding Feast. In a 1959 exhibition at the Museum of Modern Art in New York about trends in American art after abstract expressionism, the installation filled a 14 x 24 x 22-foot space.
Indivisible abstract wood sculptures represented a bride and groom, their guests, a wedding chest, pillow, and cake, and architectural elements suggesting the walls and columns of chapels. The sculptures composing Dawn's Wedding Feast were subsequently dispersed into many collections, but the work established Nevelson as a pioneer of sculpture installations.
Inspired by Cubist art, Nevelson began making assemblages in the 1940s from wood that she salvaged, assembled, and painted a single color. Until creating Dawn's Wedding Feast, Nevelson had used black paint almost exclusively to create works that embody themes of royalty, marriage, and celestial bodies.
The color black gave the sculptures a sense of gravity or monumentality. The white hue that Nevelson selected for Dawn's Wedding Feast signaled a more serene viewpoint for the artist, despite her own marital and familial trials at the time. She noted: "For me, the black contains the silhouette, the essence of the universe. But the whites move out a little bit into outer space with more freedom."