Yawning Panther
Close up of Yawning Panther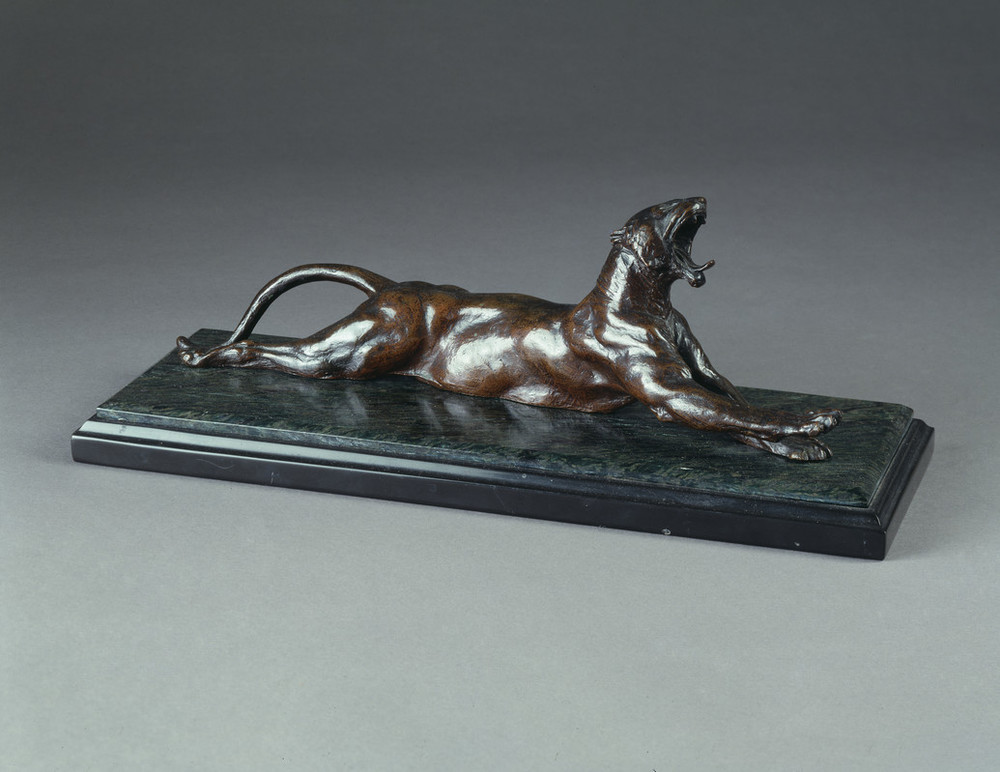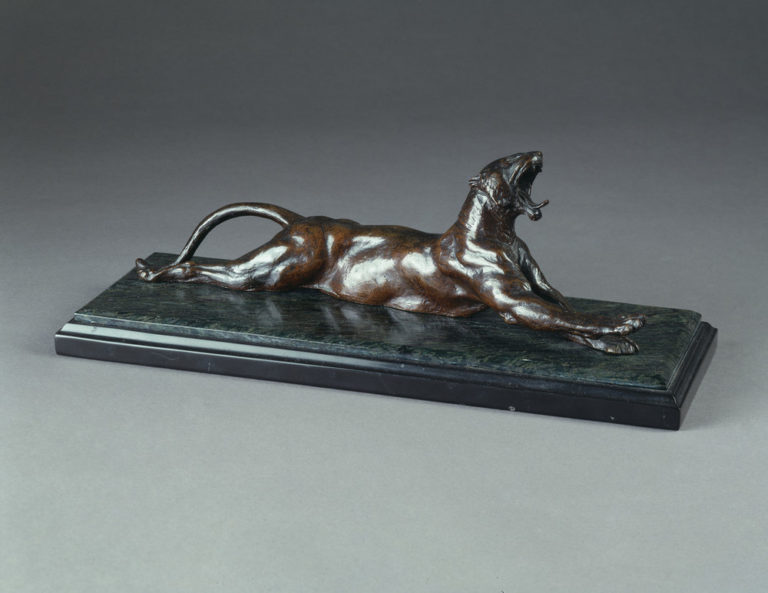 Anna Hyatt Huntington was a prolific artist known for her bronze animal sculptures. By combining classical features with modern abstract trends, Huntington developed a distinct style that captured the spirit of her subjects, such as Yawning Panther.
Huntington developed her intense attention to detail through close observation of animals at zoos, circuses, live animal shows, and farms. These experiences enabled her to create intimate portraits of domestic and wild animals and heroic equestrian monuments.
Yawning Panther depicts a panther during a quiet moment. It stretches its full length, crosses its front legs, and opens its jaws in a thoroughly convincing yawn. The curve of the panther's bold head balances its elegant, taut tail and leads the eye over its muscular body.
With highly tactile fur and wrinkles in evidence, Yawning Panther demonstrates Huntington's skill with the lost-wax method of bronze casting.