Young Girl with a Sheaf
Close up of Young Girl with a Sheaf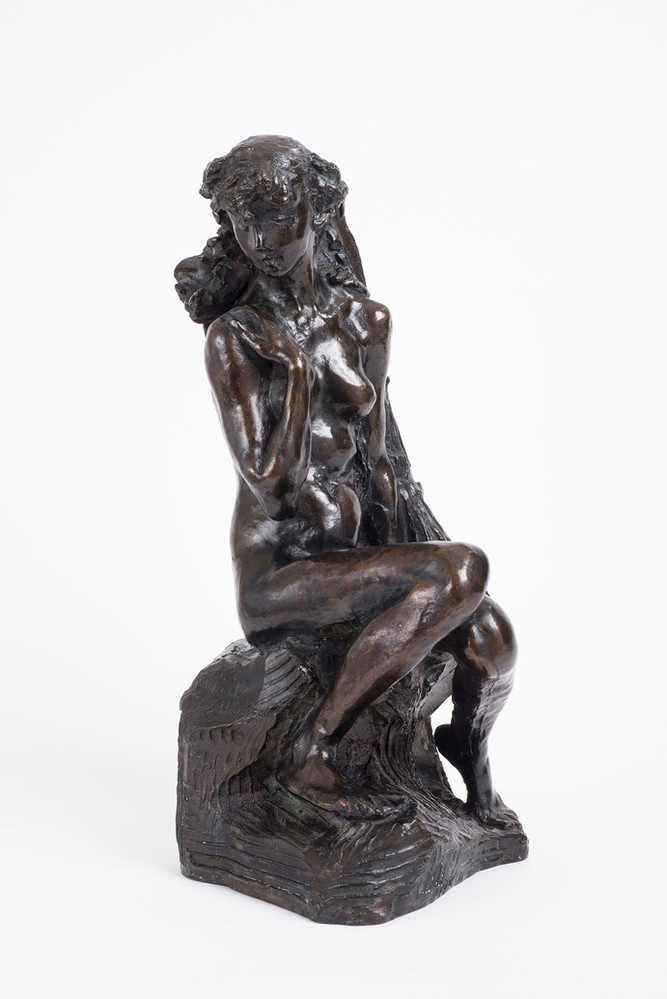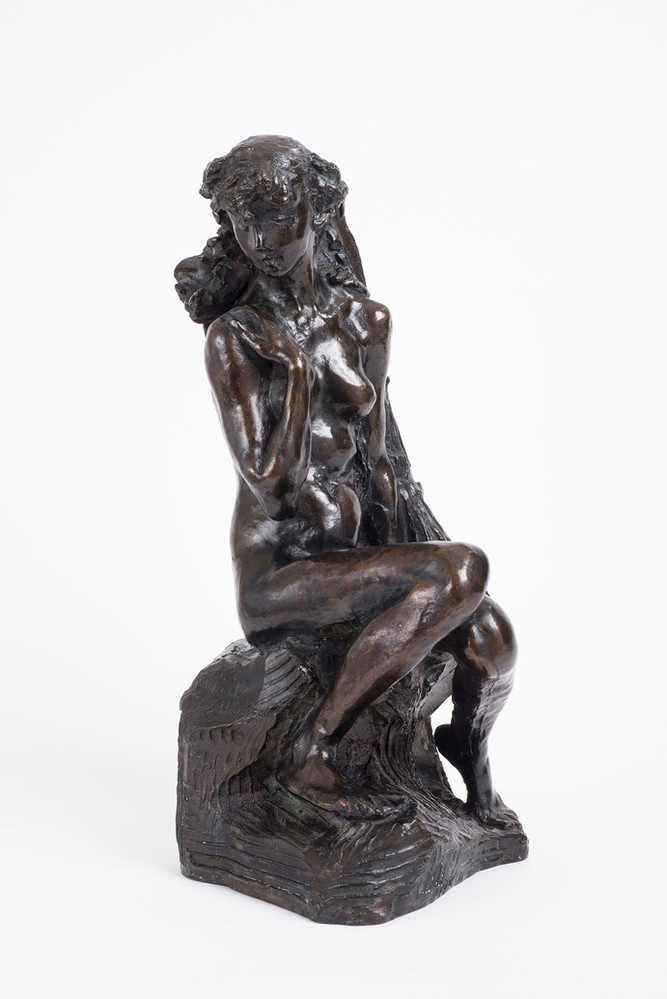 Camille Claudel's experience as a studio assistant to Auguste Rodin gave her the opportunity to study the nude figure and develop a profound understanding of anatomical nuances.
Young Girl with a Sheaf depicts a seated young woman leaning against a sheaf of wheat. Claudel emphasized the firmness of the girl's flesh against a roughly modeled background. The figure's head twists toward the right while she draws her right arm close to her body and crosses her knees. The pose emphasizes her modesty by denying overt sexuality. The girl's position is also compelling from different angles and allows Claudel to capture the tension that underlies this awkward stance.
By specializing in small-scale sculpture, Claudel built a following of private collectors and created multiple editions to meet demand. She produced several versions of Young Girl with a Sheaf, including one in terra cotta and a series of 12 cast in bronze (this example is the eighth). Claudel gained renown for exercising direct control over the process of casting her sculptures in bronze. She underscored the technical aspect of the artist's hand at a time when most artists still relinquished the clay model to specialized artisans.