Young Woman Seated in the Shade of a Tree
Close up of Young Woman Seated in the Shade of a Tree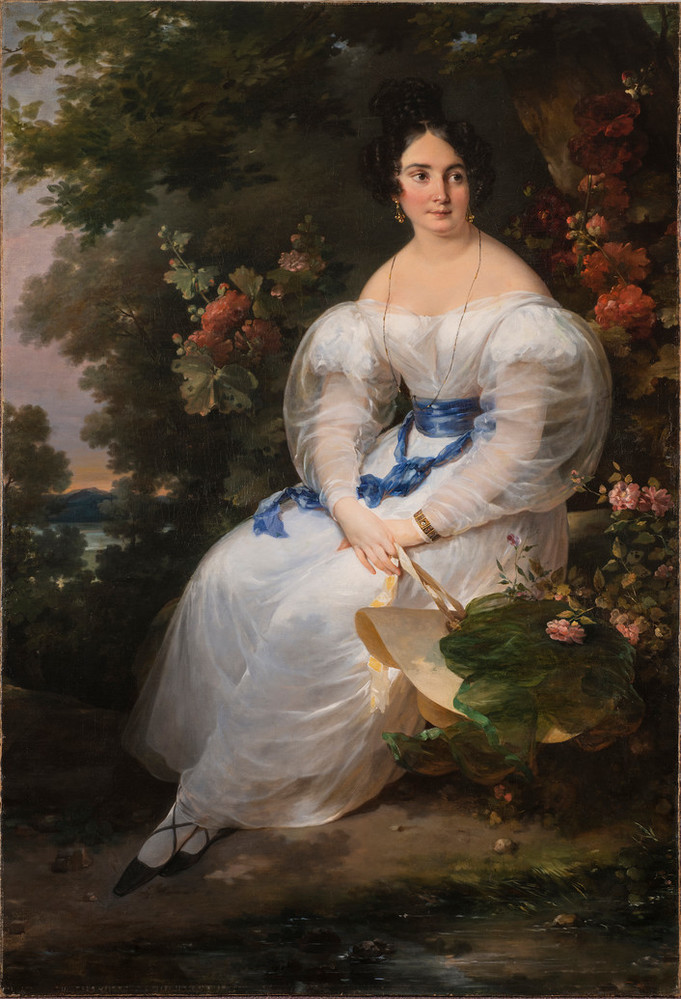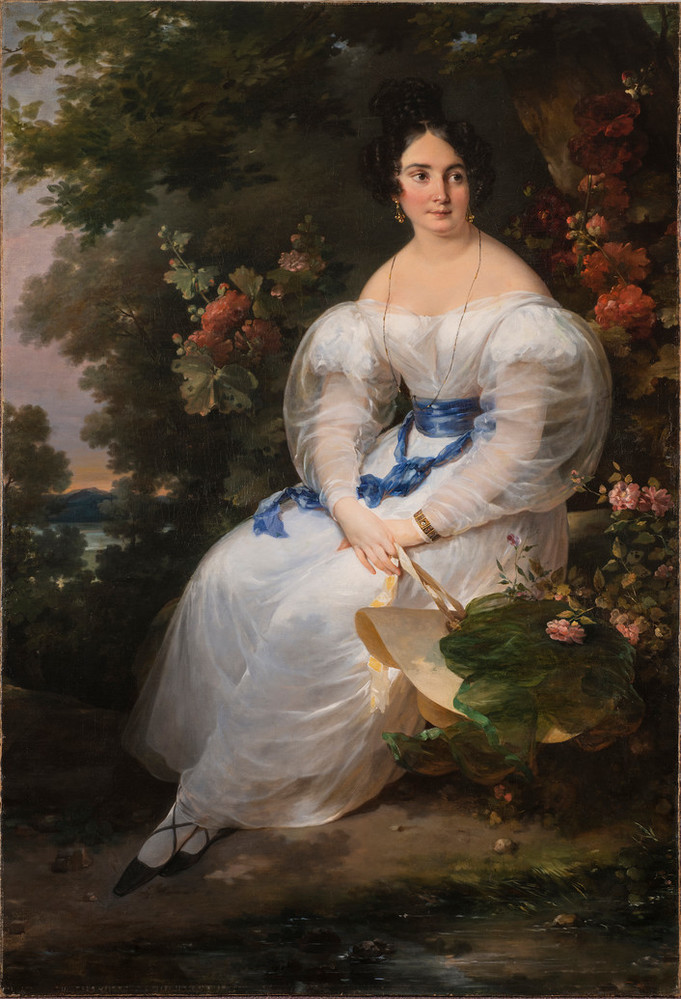 Antoine Cécile Hortense Haudebourt-Lescot ranks among the most versatile and prolific female artists of the early 19th century.
The artist received royal commissions, exhibited more than 110 works at the prestigious Paris Salons, and welcomed opportunities to paint on a large scale, as she did in Young Woman in the Shade of a Tree.
The large size of this canvas suggests that this work may have been destined for a museum. Although the identity of the sitter is unknown, the sheer size of the canvas and her dress suggest a woman of importance.
The landscape behind the sitter recalls Lescot's earlier paintings depicting peasant life in a bucolic Italy. Such images were part of a trend to portray an unspoiled past of innocence and simplicity. These qualities impart a sense of ease to this formidable portrait.