February 25, 2019
2/25/19
Impress your friends with five fast facts about artist Jaune Quick-to-See Smith (b.1940), whose work Indian, Indio, Indigenous (1992) is on view in NMWA's newly reinstalled collection galleries.
1. Cultural Arts Worker
Smith describes herself as a "cultural arts worker" and uses her art to raise awareness of the maltreatment of the Native American community, both historically and today. She uses a combination of traditional tribal motifs and contemporary symbols to call attention to issues regarding human rights, consumerism, and the environment.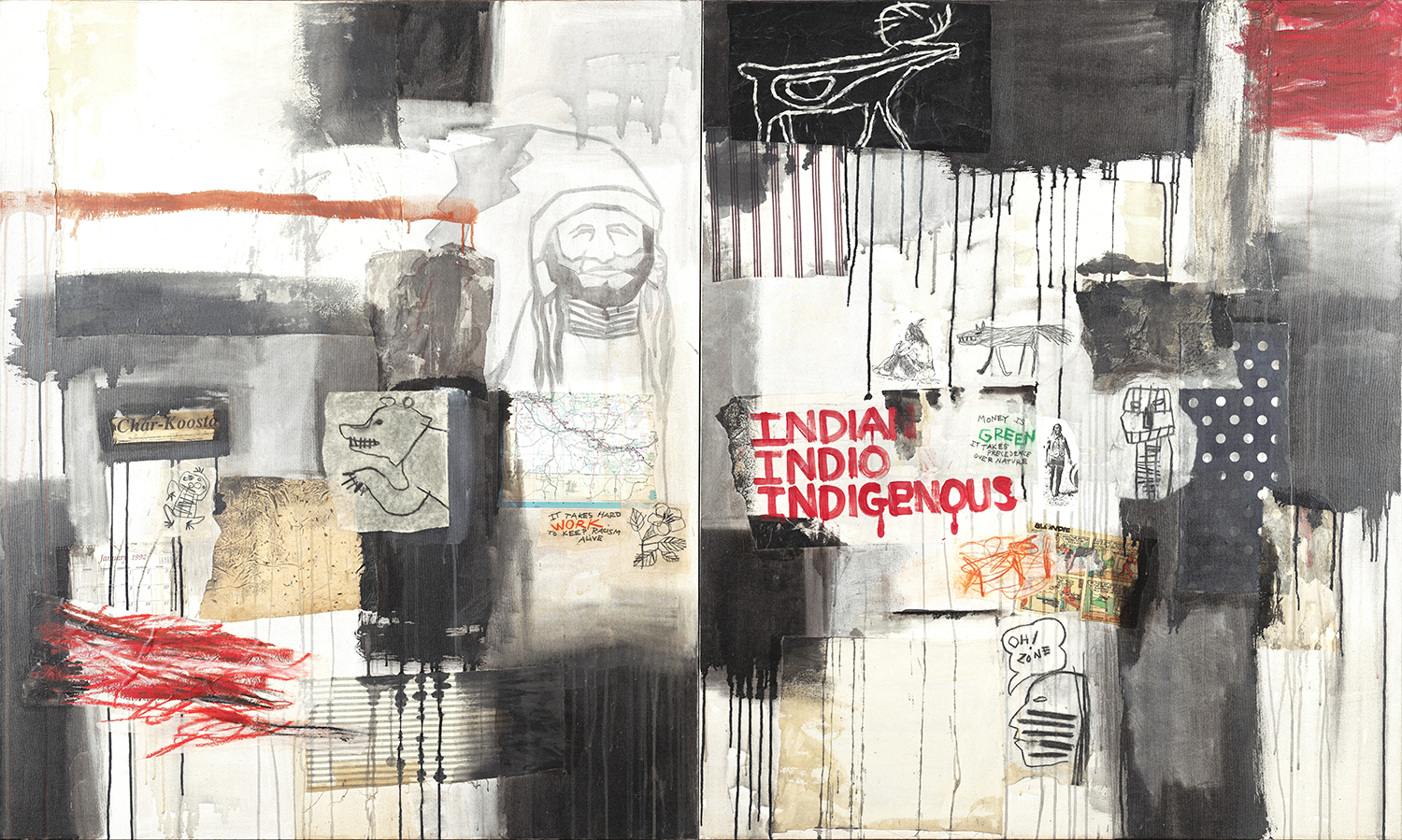 2. Power in Numbers
Since the 1970s, Smith has curated exhibitions highlighting Native women artists to counteract art world gender imbalance. She recalled that "one woman… laid [an exhibition] catalog against her cheek and cried, she had no idea there were so many Native women artists out there and she no longer felt alone."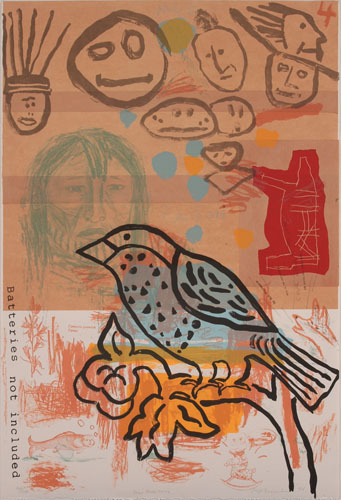 3. Going Green
Smith has described her work as "Nomad Art," which embodies the ideals of Nomadic life: take only what you need from the earth and respect the materials that you use. Many of her artworks include biodegradable materials like rice glue, charcoal, and rag paper.
4. Horse Power
Horses are a common motif in Smith's works. This imagery was influenced by her father's role as a horse trader and rodeo rider in the Pacific Northwest and California. Horses run through Smith's works such as Trick Rider (1999) and War Horse in Babylon (2005).
5. Pioneering Change
As one of the first Native women to be recognized as a renowned modern and contemporary artist, Smith has stated that "[Her] generation is the first to break the 'buckskin ceiling.'"
Posted In
5 Fast Facts
Artist Spotlight
From the Collection