February 18, 2021
2/18/21
Impress your friends with five fast facts about multimedia artist and peace activist Yoko Ono (b. 1933), whose work A Box of Smile (1971) is in NMWA's collection. Ono's experimental body of work spans more than 60 years and explores a wide range of creative mediums including film, photography, music, and performance art.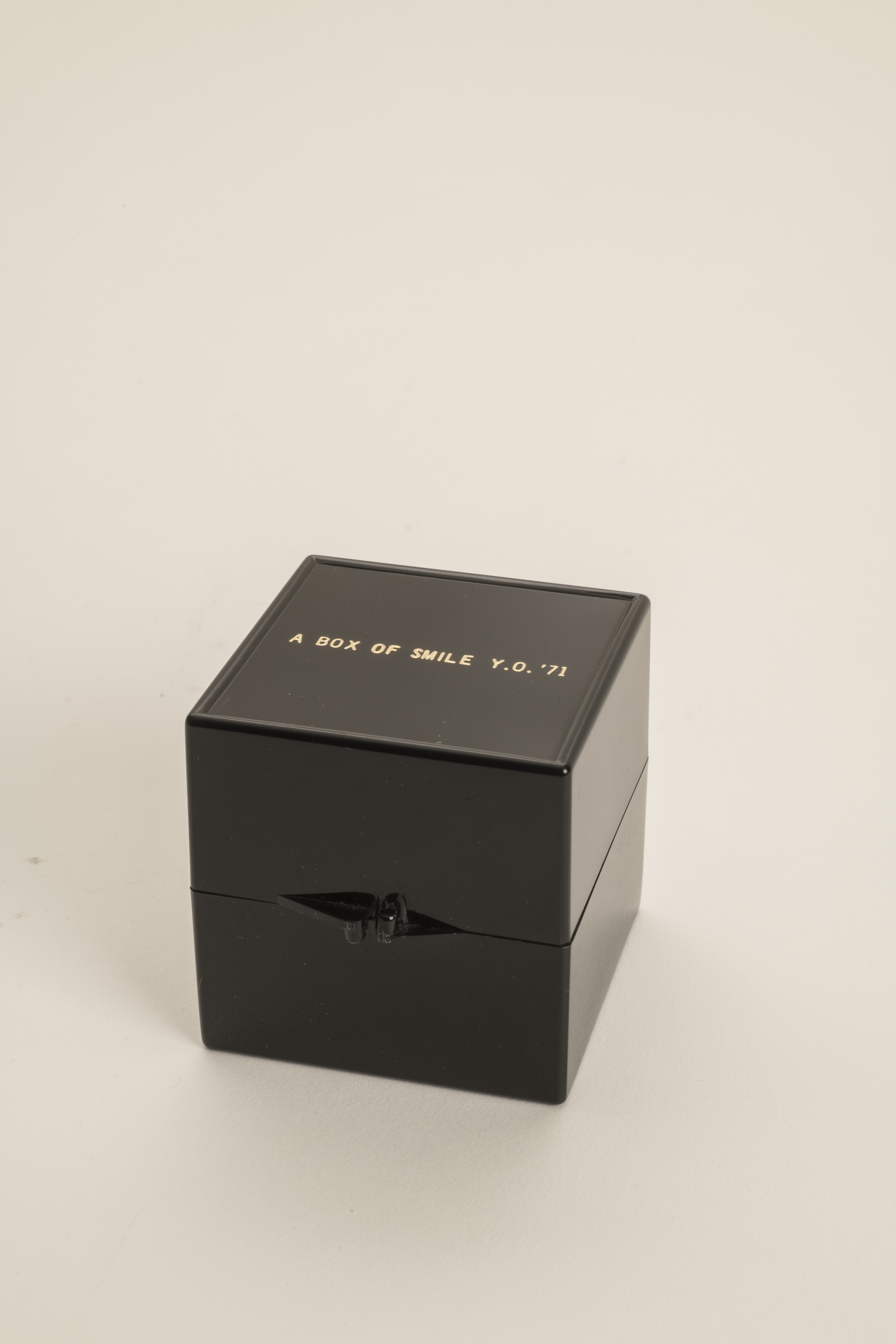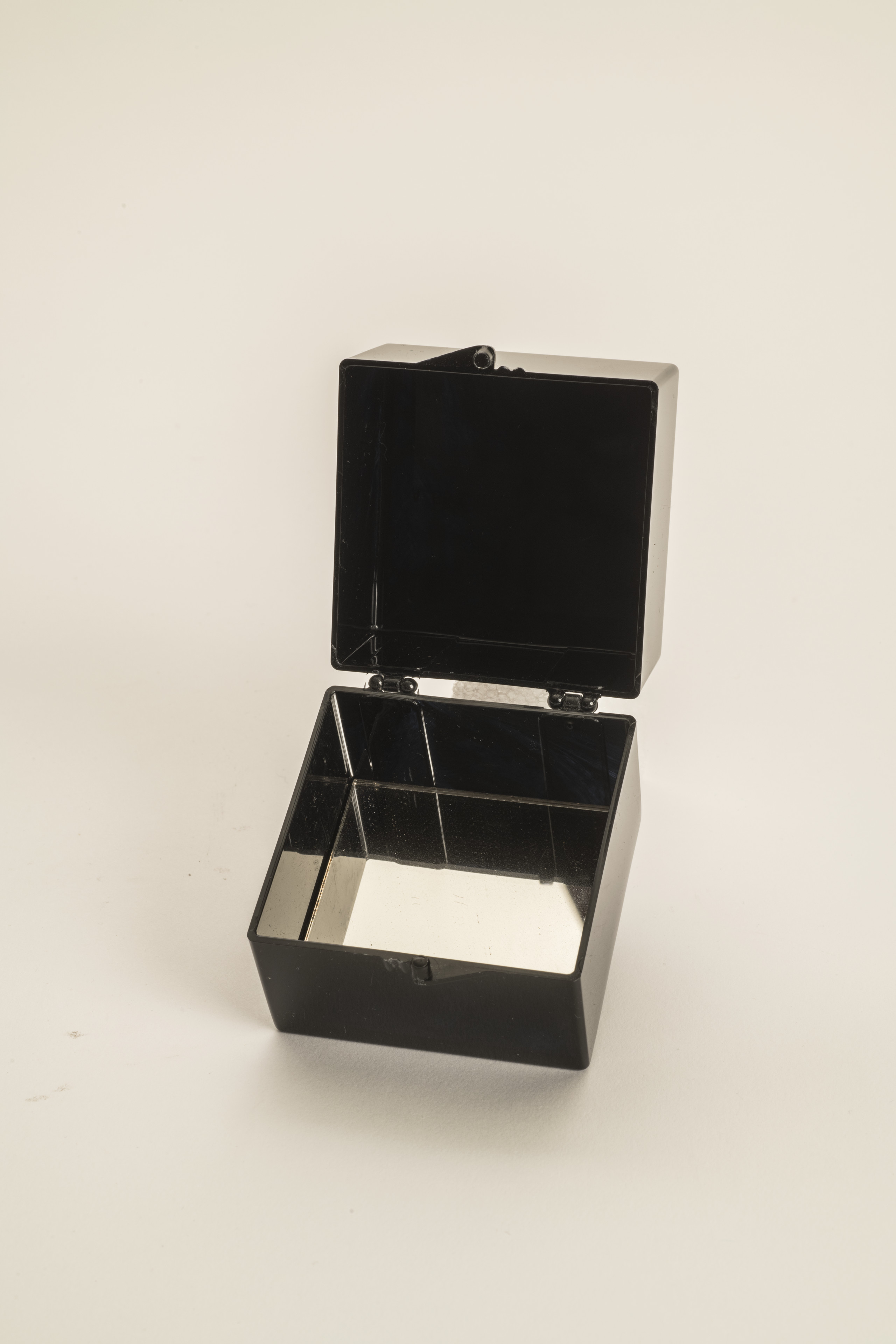 1. Cut It Out
Cut Piece, first performed in 1964, involves Ono sitting silent and still on stage with a pair of scissors. Viewers are invited to snip and save pieces of her clothing. Often interpreted as a critique of sexual violence against women, it forces participants to reckon with their role as perpetrators—whether through their active involvement or passive complicity.
2. Everyone Counts
In 1967, Ono conceived of a photo/film project that would immortalize every person on earth. She hoped this celebration of individuality would concretize the staggering figures of the Vietnam War's casualties. Similarly, in 2020, Suzanne Brennan Firstenberg's field of flags public art project sought to honor each American who died of COVID-19.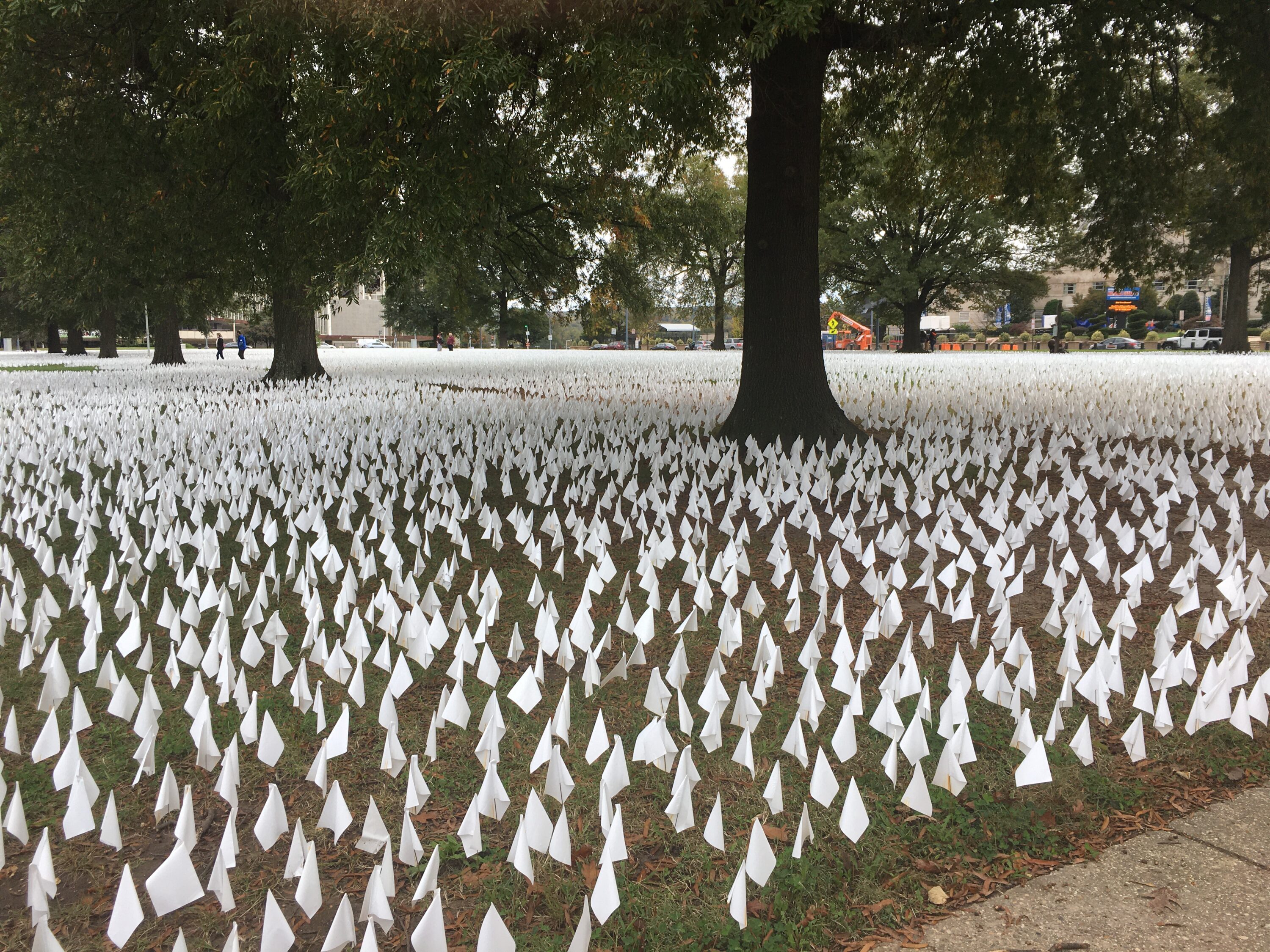 3. Smile Therapy
Ono has explored the theme of smiles since the 1960s. Smiling, she says, "Is the simplest thing to make yourself healthy and make others feel good." Ono's playful A Box of Smile (1971) is a plastic box, which, when opened, reveals a mirror and generates a grin!
4. Solemn Reminder
Each year on December 8, the day her husband John Lennon was shot and killed, Ono tweets an image of his bloody sunglasses with statistics of U.S. gun-related deaths since his 1980 murder. Artists Jen Edwards, Vanessa German (b. 1976), Jenny Holzer (b. 1950), among others, also broach issues of gun violence and control.
5. Give and Take
Some of Ono's works ask for a piece of the viewer; others give a piece to the viewer. ARISING (ongoing) asks women worldwide to share "a testament of harm done to you for being a woman." After getting that off your chest, take a breath and capsule of air from her Air Dispensers (1971/2015).