April 21, 2017
4/21/17
Polish sculptor and fiber artist Magdalena Abakanowicz passed away today at the age of 86. Abakanowicz was best known for her monumental woven forms referred to as "Abakans."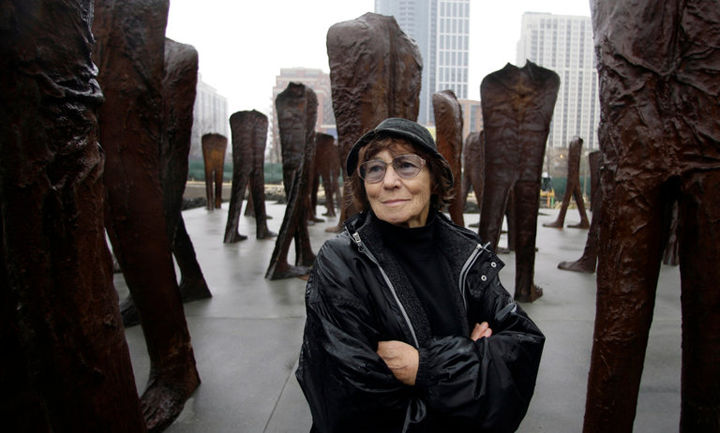 The New York Times delves into the beginning of the artist's career, her life during World War II, and her most memorable works. Her work 4 Seated Figures (2002) in NMWA's collection blends her personal memories with her broader vision of a modern world shaped by war and political upheaval. In her description of the figures, Abakanowicz said, "They are naked, exposed, and vulnerable, just as we all are."
Front-Page Femmes
University of New Mexico College of Fine Arts interviewed Border Crossing artist Jami Porter Lara.
The Atlantic explores the incentives and funding for women in STEM. The article asks, "Has the push toward STEM inadvertently stymied women in the arts and humanities?"
Kara Walker discusses working in the public eye, her oeuvre, and persisting issues surrounding racism.
Carolee Schneemann receives the 57th Venice Biennale's Golden Lion for Lifetime Achievement award.
Keltie Ferris covered herself in oil and pigment and repeatedly imprinted her body on paper.
Judith F. Baca's mural The History of California presents history from the perspectives of the state's underrepresented residents.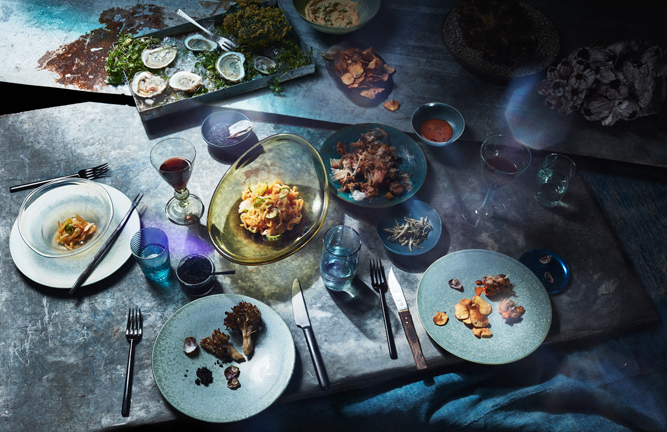 Allie Wist's fictional photo essay features a dinner party menu at a time when climate change has altered diets.
More than 6,500 women artists are featured in new or expanded Wikipedia pages after the Art + Feminism Edit-a-Thons last month.
Ivette Cabrera explores the discrepancies in the ways society views and portrays women.
Broad Strokes: 15 Women Who Made Art and Made History (in That Order) celebrates women artists who have previously been omitted from art history texts.
Sharon Lockhart collaborated with teen girls from Poland in translating youth-focused newspapers produced by orphans between 1926 and 1939.
Diane Arbus's early works depicting city life in the mid-1950s through early 1960s capture youth and entertainment through the eyes of a spectator.
American soprano and Shenson performer Nadine Sierra won the prestigious 2017 Richard Tucker Award, which comes with a cash prize of $50,000 and a gala concert.
Shows We Want to See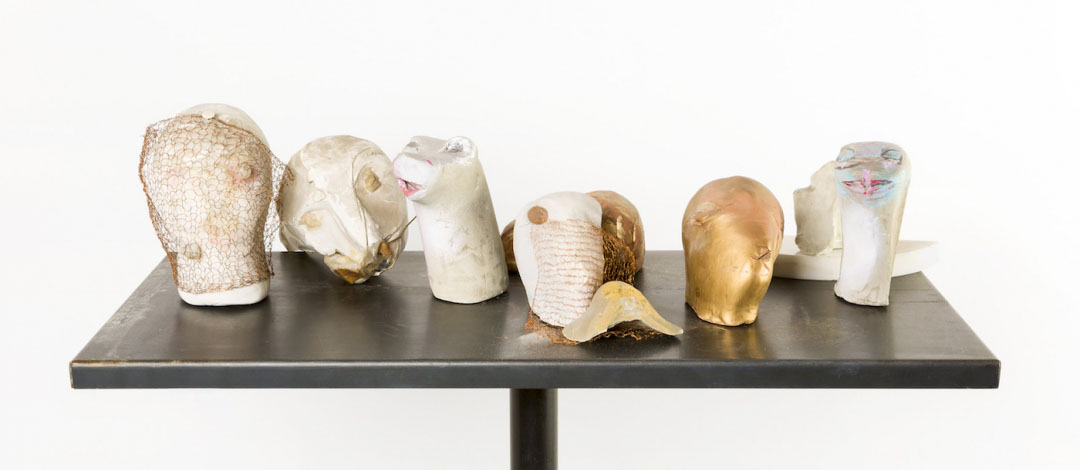 Hyperallergic writes that the exhibition Marisa Merz: The Sky Is a Great Space is "as captivating and shrewd as the artist's tiny scarpetta." artnet explores one of Merz's works on view at Met Breur, Bea, made in honor of Merz's eight-year-old daughter Beatrice.
The inaugural exhibition at the Institute of Arab and Islamic Art features work by Dana Awartani, Monir Shahroudy Farmanfarmaian, Zarina Hashmi, and Nasreen Mohamedi.
Making Space: Women Artists and Postwar Abstraction at MoMA offers an alternate history of abstraction through work by women artists, including Alma Thomas, Lee Krasner, Anni Albers, Agnes Martin, and Joan Mitchell.
Liz Nurenberg's exhibition encourages audiences to directly interact with her work, creating a tactile experience that allows the imagination to take over.