April 29, 2016
4/29/16
Beyoncé made headlines this week with the release of her latest visual album, Lemonade.

Quartz applauds Beyoncé's collaboration with African artists Laolu Senbanjo and Warsan Shire while The New York Times explores Shire's life and poetry further. Slate examines one scene where Beyoncé smashes a car window with a baseball bat, comparing it to Swiss artist Pipilotti Rist's iconic video installation Ever Is Over All. NPR describes the album as "too much and not enough and gorgeous and mesmerizing and messy."
Front-Page Femmes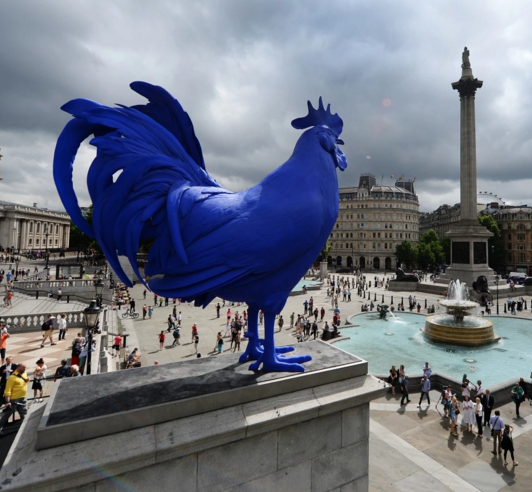 Katharina Fritsch's Hahn/Cock, a 14-foot blue chicken sculpture, will move from London to the National Gallery of Art in Washington, D.C.
Iranian artist Atena Farghadani, who was sentenced to more prison for drawing a satirical cartoon, was repeatedly forced to undergo virginity and pregnancy tests.
Three Yayoi Kusama installations will be on view at the Glass House in Connecticut.
Wrapped in paper, hanging from furniture, or bent in awkward yoga positions, photographer Polly Penrose captures herself in vulnerable poses.
Brazilian photographer Camila Fontenele de Miranda invites men, women, and children to pose like Frida Kahlo.
Reaching international stardom at the age of 72, Phyllida Barlow says late success is "enabling me to make work in a way I never thought in my wildest dreams I would be able to."
Martine Syms discusses publishing, zine culture, and why she tries not to read anything online.
The Huffington Post shares work by 25 women who are pushing the limits of street art.
Nancy Nowacek starts a Kickstarter campaign for Citizen Bridge, a floating bridge to connect Brooklyn to Governors Island.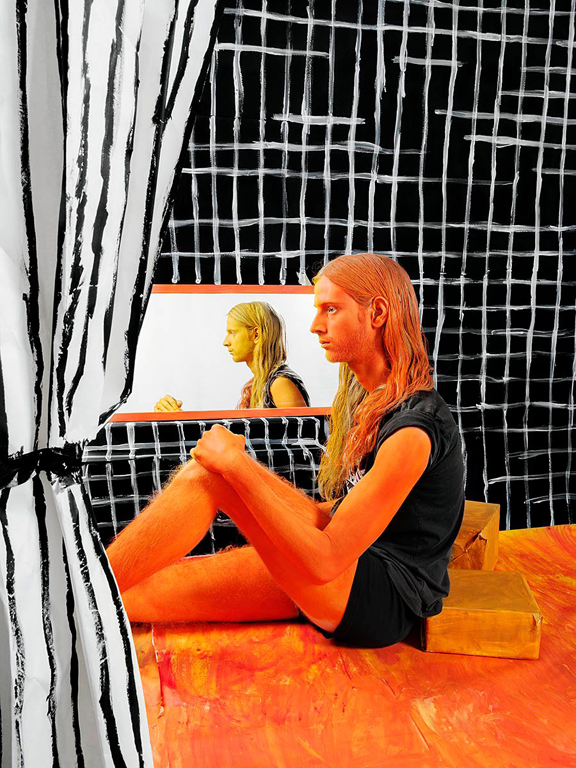 Swiss artist Manon Wertenbroek used her brother as a model for her series of cartoonish tableaux.
Painter June Leaf knows when a work is finished. She says, "I think the secret is honesty. The image has to hit you back."
ARTnews goes behind-the-scenes of artist Amanda Ross-Ho's Los Angeles warehouse-turned-studio.
Slate explores British author Helen Oyeyemi's new short story collection, What Is Not Yours Is Not Yours.
Sounds and Sweet Airs, by cultural historian Anna Beer, traces how women of classical music have been forgotten.
Actress Lupita Nyong'o tells NPR, "I think subconsciously I was excited by work . . . that was not about my body."
Marcie Begleiter, the director of Eva Hesse, talks about why the documentary is overdue.
BBC pledges to fill half of their on screen, on air, and leadership roles with women by 2020.
Electronic artist Claire Boucher, known as Grimes, discusses gender politics, being a science major, and unsettling audio.
Shows We Want to See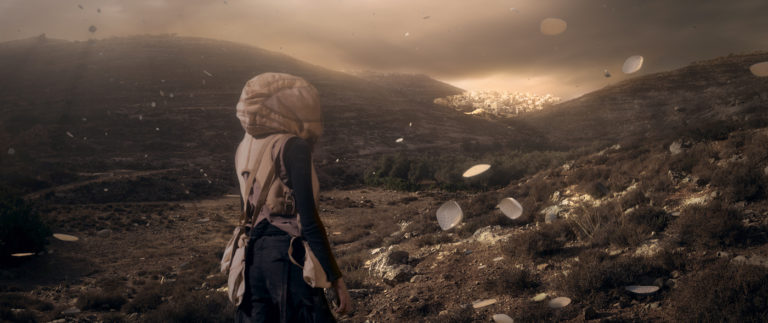 Palestinian artist Larissa Sansour's solo exhibition includes a sci-fi film that imagines a post-apocalyptic future for Palestine.
Using photography, film, and writing, Moyra Davey explores new media interspersed with historical media and autobiographical details.
Helen Frederick's pulp paintings in Acts of Silence at the Phillips Collection "evoke a concern for environmental degradation."