February 5, 2016
2/5/16
The College Board changes AP Art History in an attempt to reverse the cultural and racial bias in the arts.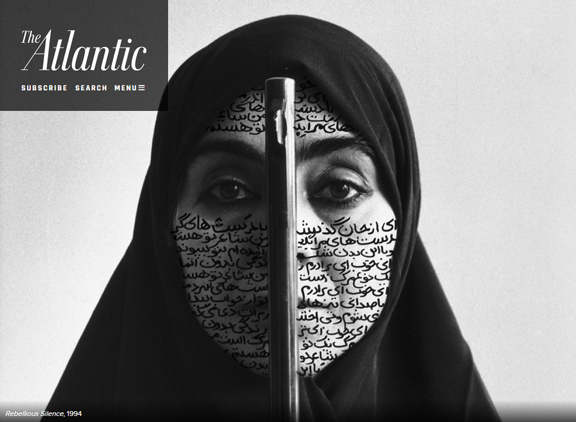 The Atlantic reports that the College Board's new Advanced Placement curriculum for art history requires students to make cross-cultural connections. However, the challenges in diversifying the syllabus "mirrored the broad cultural bias found in the art world," where 65% of the content is grounded in Western art. The efforts to diversify the course mean that 35% of the works studied come from "other artistic traditions."
Front-Page Femmes
Ceramics, video, photography, and sound artist Emma Hart is the winner of the sixth Max Mara Art Prize for Women, which includes a six-month artist residency in Italy.
Rebecca Campbell's 19 portraits of women artists are on display at the L.A. Louver.
Japanese artist Megumi Igarashi is fined $6,600 for distributing three-dimensional scans of her vagina.
A three-year project successfully digitized and restored more than 100 films by Cuban-American artist Ana Mendieta—15 of which are on view at Galerie Lelong.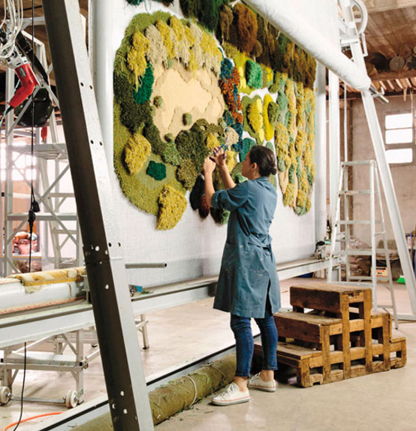 Alexandra Kehayoglou uses scraps from her family's Buenos Aires-based carpet factory to create transformative tapestries and rugs mimicking nature scenes.
Ceramic works by Katsuyo Aoki integrate skulls, myths, and intricate coral-like structures.
Janet Fish's paintings explore boundaries between representational and abstract art through their use of "intense color and spontaneous execution."
Combining feng shui and digital technology, Sara Ludy's works create a "tranquil sense of logic."
Instagram artists Ashley Armitage and Ophelie Rondeau form the Girls by Girls photo collective.
In a new music video, Pussy Riot parodies Russian law enforcement.
Songs, monologues, and dances in "Freeze Frame" by the Debbie Allen Dance Academy tackle gun violence and race relations.
A Ballerina's Tale chronicles Misty Copeland's historic rise to become the first African American principal dancer with the American Ballet Theatre.
Indian dancer and choreographer Mrinalini Sarabhai died at the age of 97.
Women are taking over the role of warrior in wuxia—a genre of storytelling set in ancient China.
Dubbed the "first forgotten female filmmaker," Alice Guy Blaché wrote, produced, and directed the first narrative fiction film in 1896. Today, however, historians estimate that more than 95% of her work has been lost or destroyed.
Nobel laureate Toni Morrison discusses her most recent novel, God Help the Child.
Shows We Want to See

Astro Noise at the Whitney Museum of American Art showcases disorienting works by journalist and filmmaker Laura Poitras. Using descrambled images of Edward Snowden's files, ground zero footage, and prisoner interviews, Poitras's works "address the sort of public numbness brought on by the accrual of so many revelations about government overreach."
The Guardian explores Black Sheep Feminism: The Art of Sexual Politics, which includes works by Joan Semmel, Anita Steckel, Betty Tompkins, and Cosey Fanni Tutti that were found too controversial during anti-pornographic movements of second-wave feminism.
The Ohio Craft Museum's exhibition of figurative ceramics by 13 women artists is a "visual response to what equality means."
Kinetic sculptor Lisa Walcott's whimsical exhibition, Living with Myself, includes a gallery filled with a dozen spinning tables with twirling white tablecloths.