January 8, 2016
1/8/16
London's Saatchi Gallery made waves this week with the announcement of its first all-women exhibition. The Guardian reports Champagne Life will showcase the work of 14 emerging women artists.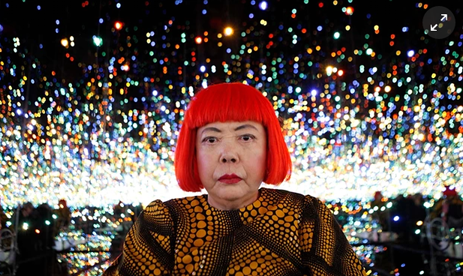 In a response to the announcement, an artnet article debates the value of women-only exhibitions. The gallery's chief executive stated that although women artists are better represented in art today, "there remains a glass ceiling that needs to be addressed."
ARTnews examines 2015 auction prices and finds that "while women artists are very slowly beginning to gain a fairer share of the art market, their male counterparts continue to outperform them dramatically at the highest end."
Front-Page Femmes
Known as the Bee Queen, Oregonian artist Sara Mapelli dances with swarms of honeybees covering her torso.
Anita Corbin photographed the female punks of London's 1980s underground clubs. Now, 35 years later, the artist is trying to track down her subjects.
Photographer Annemarie Heinrich's negatives, prints, and archives are in jeopardy due to a lack of conservation policies in Argentina.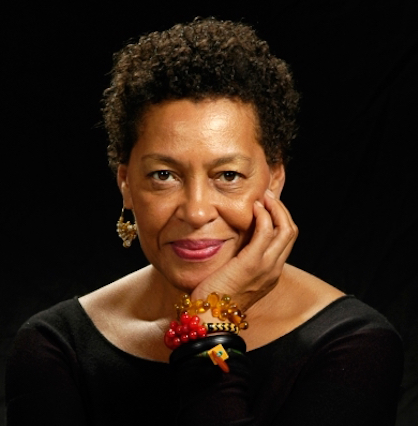 Carmen Herrera, Rosalind E. Krauss, and artist-activist Carrie Mae Weems were among the recipients of the 2016 Awards for Distinction from the College Art Association (CAA).
Stark black watercolor paintings by Indonesian artist Elicia Edijanto explore the relationships between people, animals, and nature.
Singapore Art Week will be "helmed by female artists," including solo exhibitions by Jane Lee, Donna Ong, and Belinda Fox.
New Orleans-based artist Eugenie Schwartz—known as Ersy—died at the age of 64. For her "darkly humorous" works, the artist took inspiration from the French Quarter and Southern Gothic surrealism.
Cate Blanchett discusses her role in the movie Carol, which tells the story of two women who fall in love in 1950s New York.
Cartoonists and graphic novelists called for a boycott of the Angoulême International Comics Festival, because no women were nominated for France's most prestigious comics prize.
The Huffington Post explores Katy Siegel's book "The heroine Paint" After Frankenthaler.
Discover seven interesting facts about Zora Neale Hurston, in honor of the 125th anniversary of the writer's birthday.
NPR interviews Japanese organizing guru Marie Kondo about her best-selling book, The Life-Changing Magic of Tidying Up.
Shows We Want to See

The New York Times raves about Liza Lou: Color Field and Solid Grey at the Neuberger Museum of Art. The exhibition includes Lou's largest work—an iridescent grid of tiled colors comprised of cylindrical glass beads.
New works by Los Angeles-based artist Lita Albuquerque explore the Earth, space, land, stars, and the body in two exhibitons at Kohn Gallery and the University of Southern California's Fisher Museum of Art. The artist tells Artforum that her paintings communicate "activation through a vibrating language of pigments" and her new film explores the idea of "interstellar consciousness."